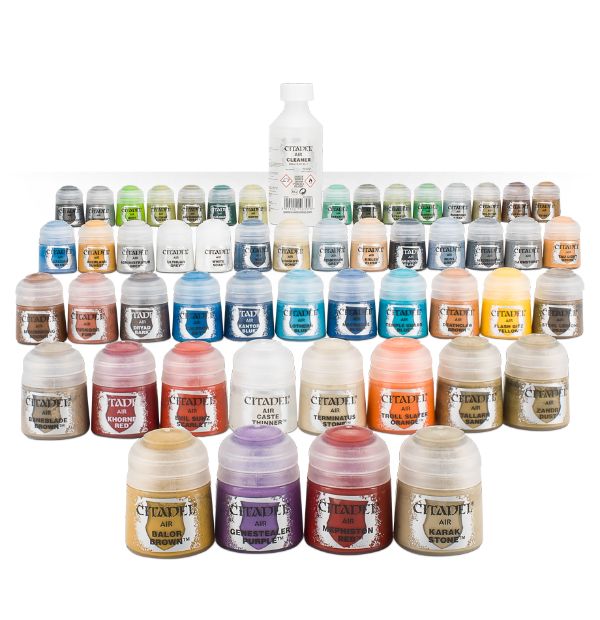 The Plastic Crack Blog takes you through the new Citadel Air paints and puts them through their paces. Come see what he discovered.
 Take it away Greg:

Hey everyone, Greg from The Plastic Crack Blog and today I've got a hands on review of the brand new citadel air paints that came out from Games Workshop. Personally I feel that they are good for both brush and airbrush work due to being thin but having a good coverage, but check out the video and let me know what you think.
~Anyone else have a chance to test these out – what do you think compared to the competition?