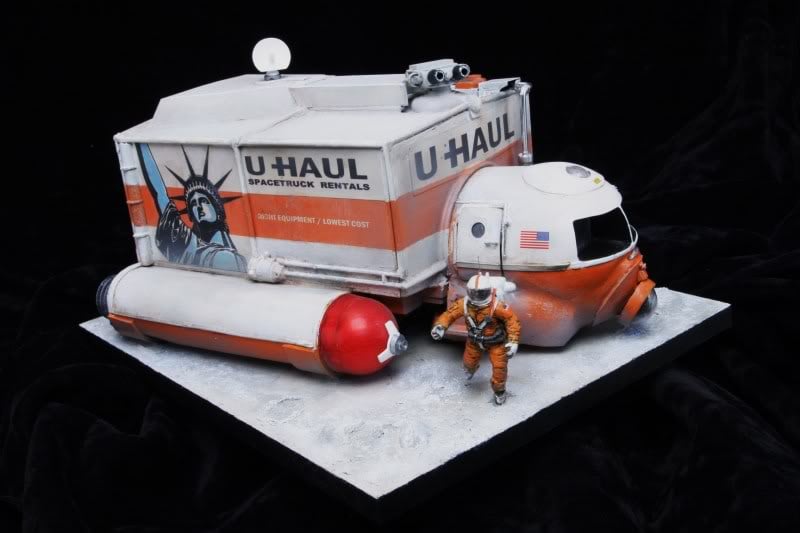 You're not really into 40K terrain until you have to rent a U-Haul. Let's talk about durable, easy to store and transport 40K terrain.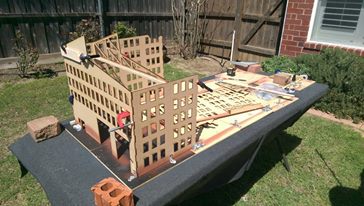 Even if you're just building terrain for yourself or your FLGS how you store, how your terrain holds up to storage, transport and play is important. We run big narrative event and we have to transport and store a dozen custom tables of terrain. Making this work starts with planning.  Every 6×8 table's worth of terrain has to fit into a box, a tote or bag. The best terrain like factory below fits into a tote. Totes work well because they store well. Good tote are relatively cheap and widely available. For best results, pick out what you're going to store things in during the planning phase and while you are building keep all the finished elements in the tote, bag or box. The last thing you want to do is have everything except the one cool bit fit into the tote, because you'll forget to put in the car. Sorry radio antenna for Godzilla City.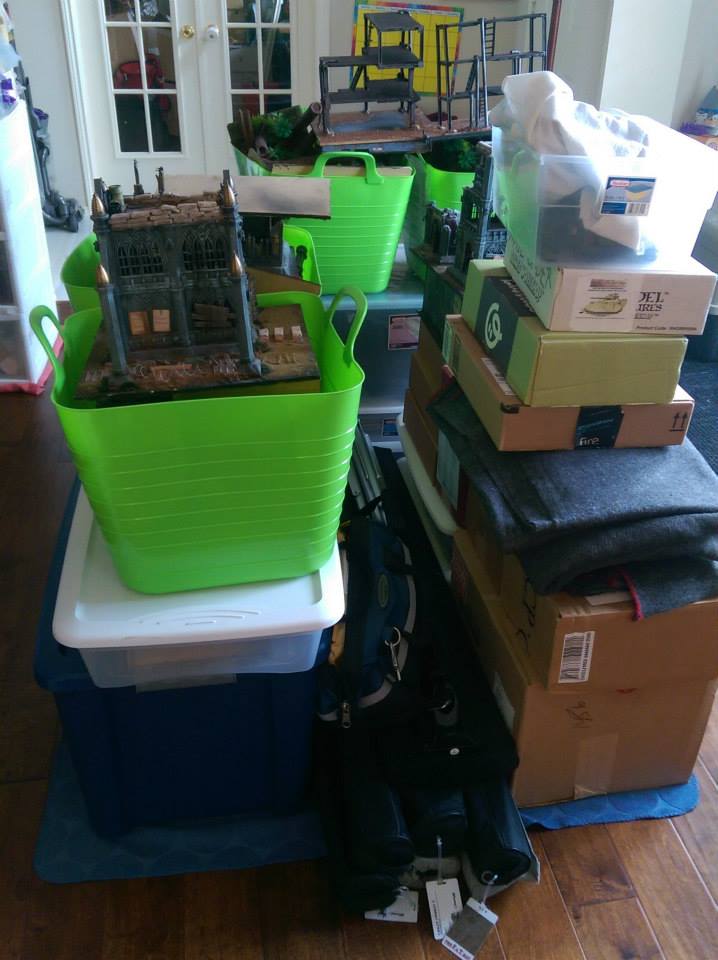 Before you start building think about how this table will break down. For the factory the base was done on 1 foot squares and the walls slotted in to the bases. The walls lock in to each other with pins made by driving the pin out of a hinge and replacing it with a paper clip. Now if you're building terrain for your FLSG, you may not need this level of break down and storage. However you will need durability. The first rule of durability is that it is going to get broken. Learn to repair it. Repairing will actually teach you a great deal about how to make things more durable.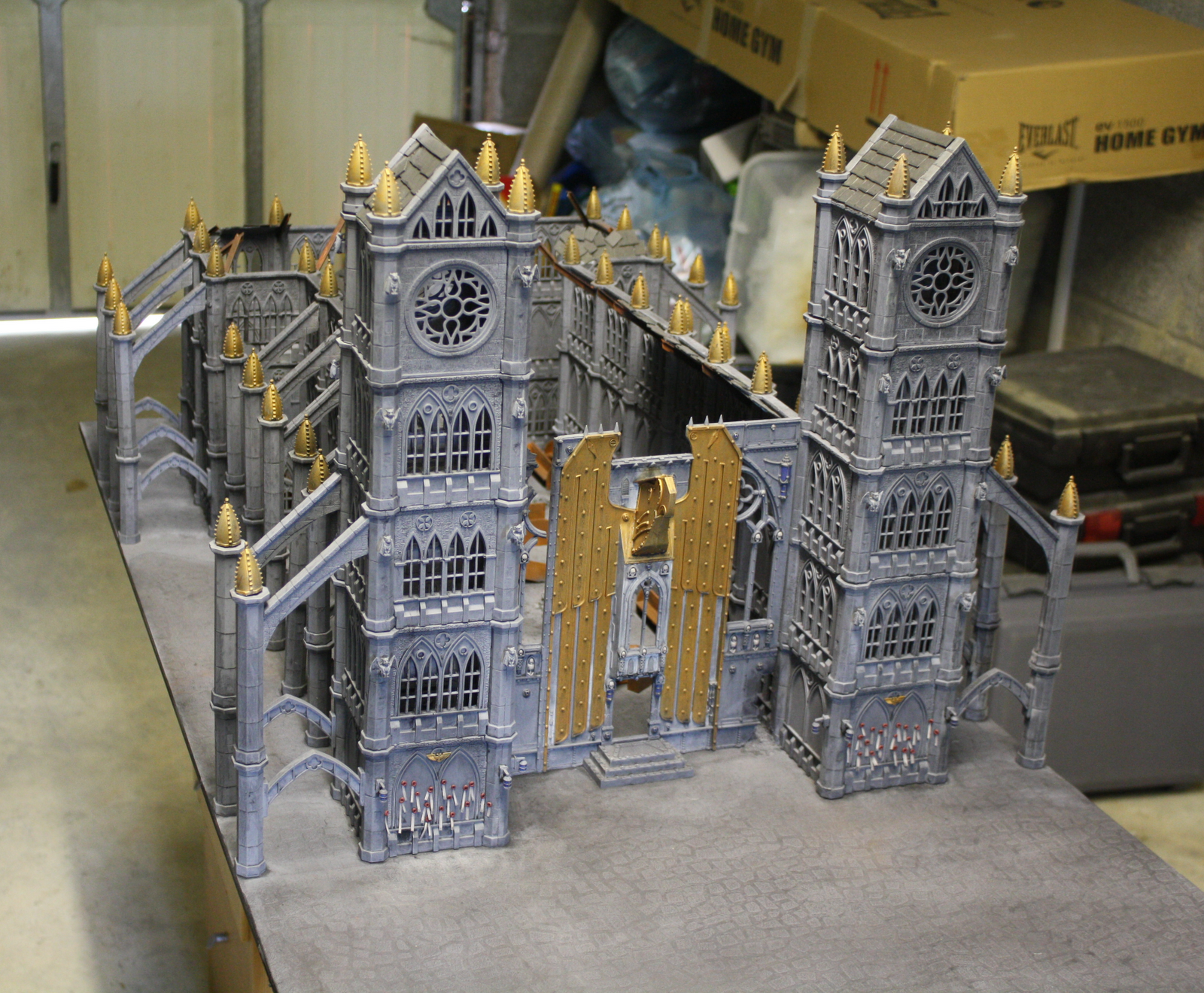 The second rule is, if it moves it breaks. Secure it or make it so it can come off. This goes for everything from doors on a building to flocking on a base. The walls for the factory are very thin MDF and they flexed when we put the first parts together which meant that they all needed to be reinforced. All the walls have wood dowels glued to them to keep them from flexing.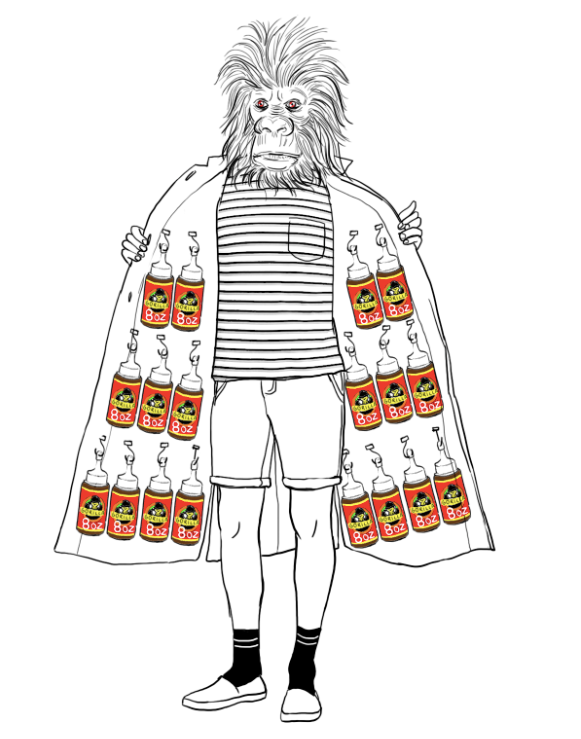 Last rule, use strong materials and stronger glue. I have seen some great paper terrain. However it doesn't stand up to even move FLGS wear and tear. Plastic kits and MDF held together with Gorilla glue will stand up better.
Do you use terrain that you have to travel with? Tell me about it!