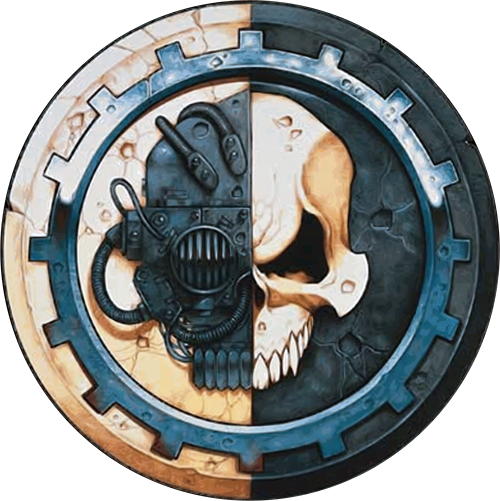 The Mechancum's dread siege engines are revealed!  You wont want to miss the rules for the utterly lethal Centurio Ordinatus!
What is it?
First of all – WHAT THE HECK IS AN ORDINATUS?  Well, it's a good thing you asked.  Let's consult Lexicanum:
"The Centurio Ordinatus is the Mechanicus organization responsible for all aspects of these machines. Every individual Ordinatus is a unique construction and named for the world on which it was first employed or built. Each Ordinatus is unique in that it was designed for specific purpose, for a particular battle. This is why the different Ordinatii have very specialized weapons configured for their intended role. Some were designed to devastate whole cities with a single shot, some devoted to dealing with enemy Titans, while others can transport entire regiments of soldiers under the earth. When the Adeptus Mechanicus was torn apart by civil war during the Horus Heresy, both sides unleashed all manner of Ordinatus upon each other."
What Does It Look Like?
Then we got to see the awesome models over the last couple of Forge World Open Days.  Look at these beauties:
Pics from the Amsterdam Coverage (Via Battlebunnies and more)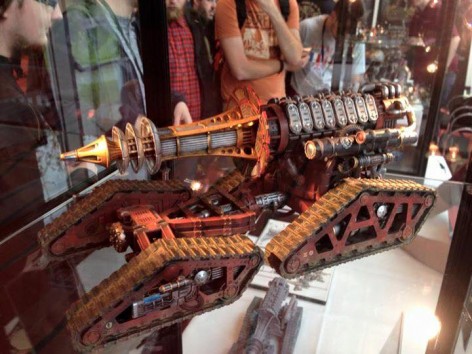 What About the Rules?
Grab your magscopes.  The writings a little small, but it's mostly readable.
It looks like there are two versions of this behemoth available to aspiring Fabricator Generals out there. One shoots a 180″ Volcano Cannon (yikes), and the other has a few modes of fire that look quite spicy as well.
Just don't let it die, cause when it explodes that's when the fireworks really start!
14 Hull Points, Super heavy and the 180″ 10″ blast Destroyer AP:1 weapon is what the WEAKER one is armed with… Watch out!
The Ulator Sonic Wave hurls a massive blast template from the vehicle all the way off the table, hitting everything in it's path (friend or foe) – and the effects are NOT GOOD…
The fact that it looks like a golden age sci-fi raygun train doesn't hurt either…
~ I believe the most relevant phrase is "duck and cover"