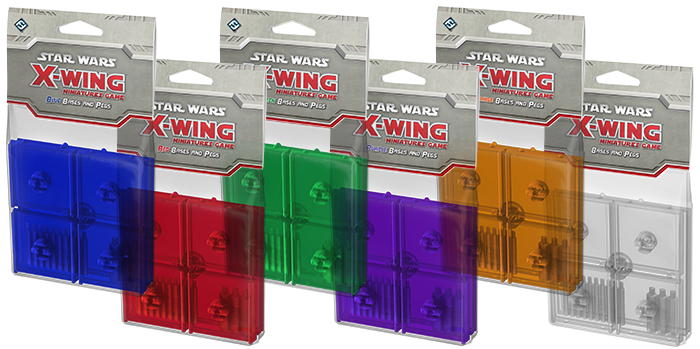 Looking to spice up your tabletop X-Wing Action? How about adding some color to your Squads!
Fantasy Flight Games announces colored bases & pegs for all your X-Wing needs!
Fantasy Flight is proud to announce the upcoming release of six different colored bases and pegs for the X-Wing™miniatures game! Now, you can customize your squadron even further with translucent plastic bases and pegs made in five different colors: Blue, Red, Green, Orange, and Purple. These will also be accompanied by bases and pegs in the same clear plastic as you get in your X-Wing Core Set or expansion packs.

Each package of X-Wing colored bases and pegs comes with four small bases, ten small pegs, one large base, and three large pegs. And all of them are X-Wing tournament-legal.

Because they're manufactured to the same settings as standard X-Wing bases and pegs, you can use your X-Wing colored bases and pegs in tournament play, meaning you can fly Luke Skywalker and your other Red Squadron X-wings on red bases and pegs.

Look to outfit your X-Wing squadrons with these colored bases and pegs when they arrive at retailers in the fourth quarter of 2015.
This is pretty great! I was looking for an easier way to distinguish my ships and this not only solves that problem but also looks great! I'm thinking about picking-up some matching sleeves to go over the ships just so I can quickly see the pegs that correlate to the cards – I think it will be much faster than trying to find which squad number is attached to which ship. This also solves the issue of token clutter – No more getting my squad numbers lost in the pile of shield tokens!
Here are the links to all the different colors as well – they all retail for $7.95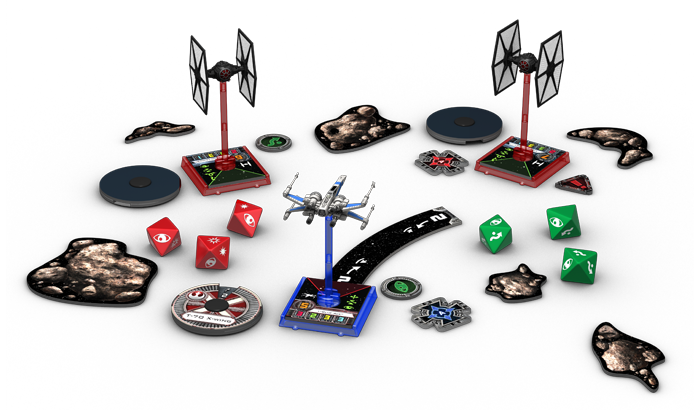 I was going to make a Red Leader Joke…but it would have felt Forced.