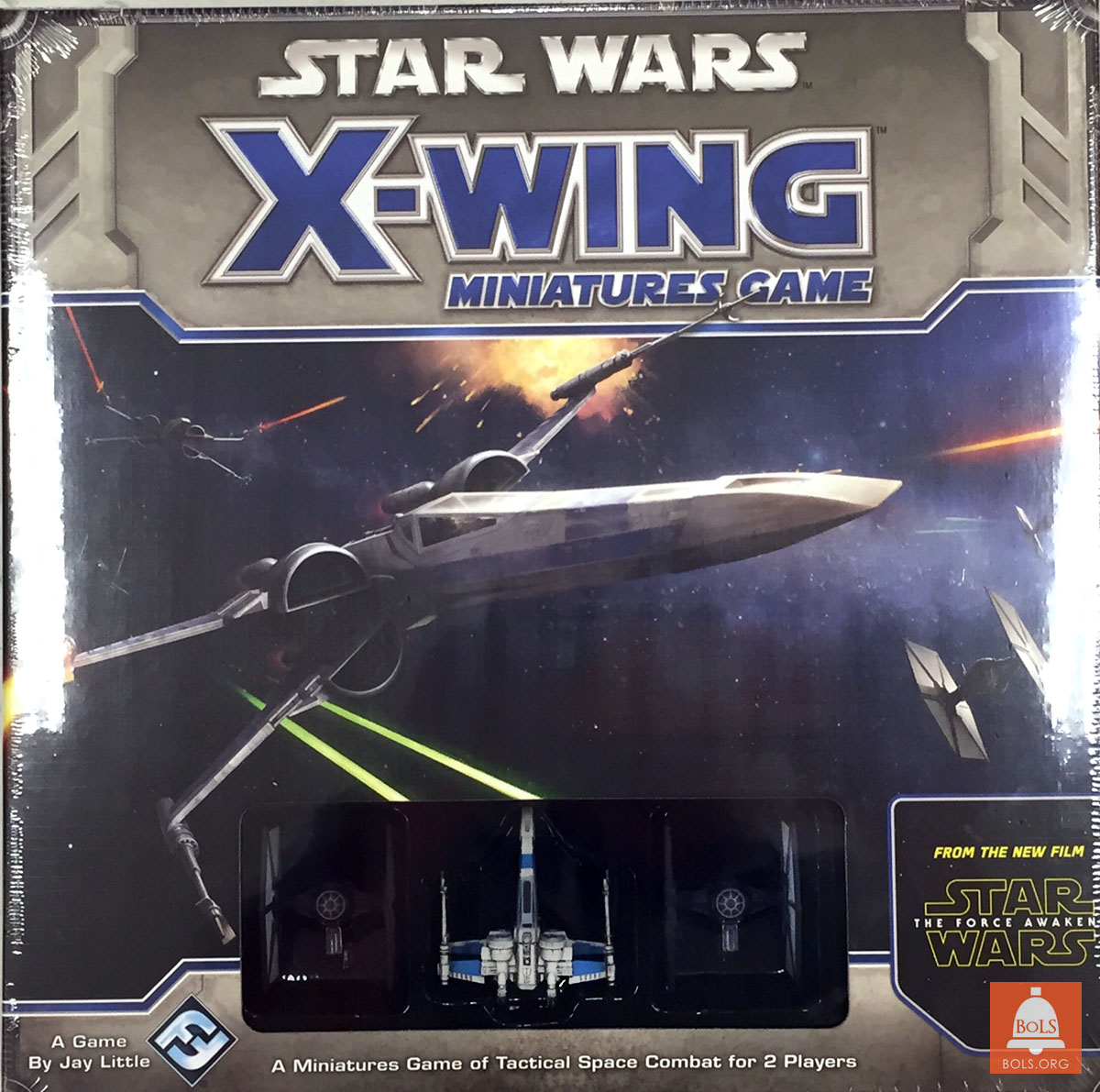 Time to take a CLOSE look at both of the new miniatues in the FFG Starter Set and compare them to the existing Wave 1 X-Wing and TIE.
Lets get right to it:
First a note: click on the pics to see high-res versions.
T-70 X-Wing
The new model:
And a side by side comparison with the existing X-Wing mini that started it all:
TIE-FO
Again, let's take a look at the all new model:
And give it a side by side comparison with the original TIE model.
In general, the level of detail is much improved, and you can see that FFG has gotten much better at putting fine detail into the kits.  Take a look as the solar panel details on both TIEs for a good example of this.  But as good as the 3D-sculpts have gotten, the paintjobs from the overseas manufacturers is the real star.  You can see how slapdash many of the original paintjobs were (the older miniatures shown here are from an original X-Wing starter set).  The new Episode VII minis have very crisp color blocking and overall a very clean tidy appearance.  The washes and detail work on T-70's engines in particular is very well done.  Remember that these minis are quite small.
~More X-Wing Episode VII coverage coming soon.  Check back all day!