40K: Ghostkeel Rules & More WD #89 Review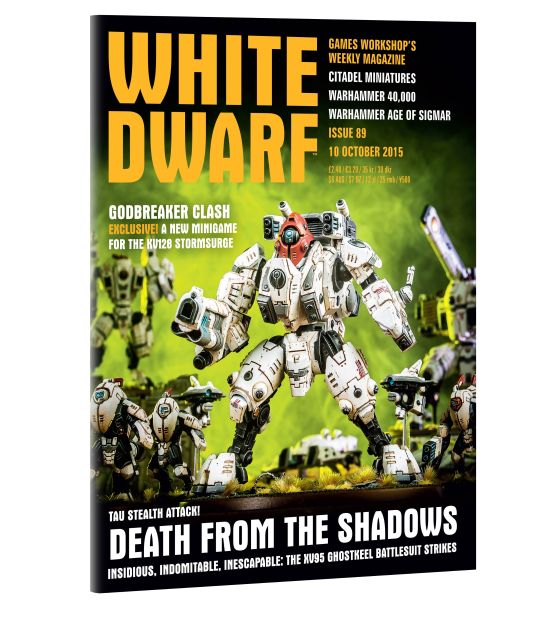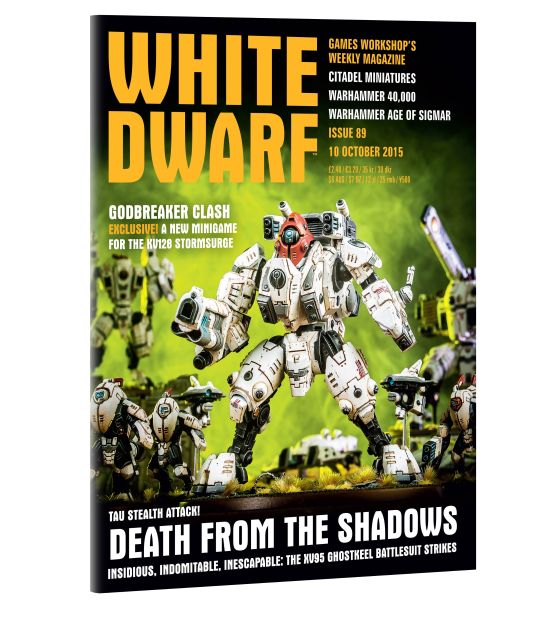 Checkout the new rules and features for ninja Ghostkeel supersuit for the Tau! Plus the Mechwarrior-esque Titan minigame as well, come see!
The new White Dwarf brings us the great look at the new Ghostkeel model, and of course it's new rules. If you fancy that new white paint scheme for Tau, their Paint Splatter feature has you covered too.
Last but not least there is a great new mini game to keep you and your titans pew, pewing all day long.
Via Games Workshop:
White Dwarf 89 drops its stealth fields and blasts into view – and with it, the Tau Empire XV95 Ghostkeel, a new, bigger and even deadlier Tau stealth suit. We've got the complete lowdown, including Paint Splatter and full rules for this deadly new alien threat. Not only that, but we've also got an exclusive minigame in the shape of Godbreaker Clash, pitting the Tau Empire's Stormsurge ballistic suit against the ancient might of the Imperial Knights. We look at the unfolding events of the Age of Sigmar with a timeline of the story so far, plus there's Armies on Parade and still yet more. Get one now, while it's still in plain sight.