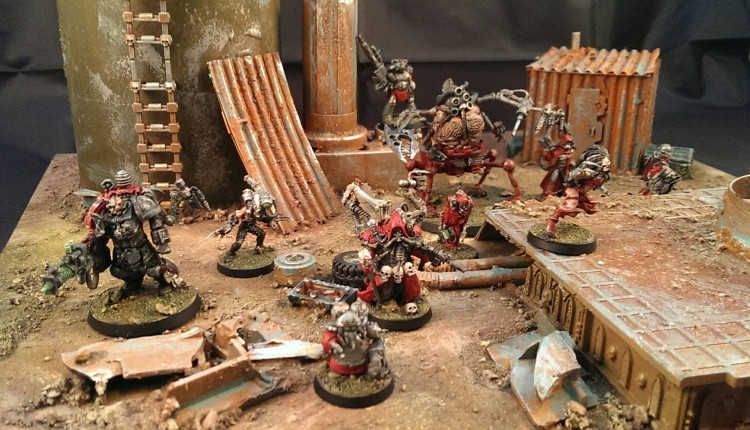 Finally finished a terrain piece! Or almost..I'll explain.
Hi! I'm Tommy from the blog bigbossredskullz. I'm also on Facebook. I've made a few armies in my hobby column so far. Now it's time for some proper terrain to play on as well as some more INQ28 warbands!
Industrial Silo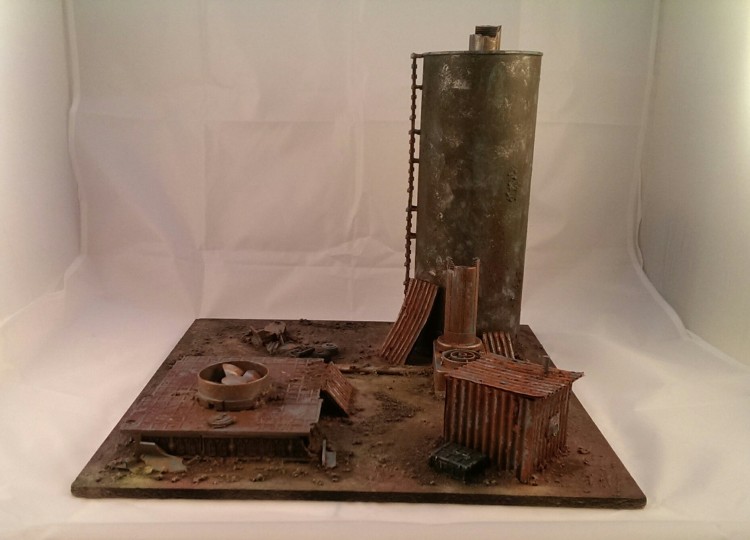 I added a lot more texture than the last time you saw it when it looked like this.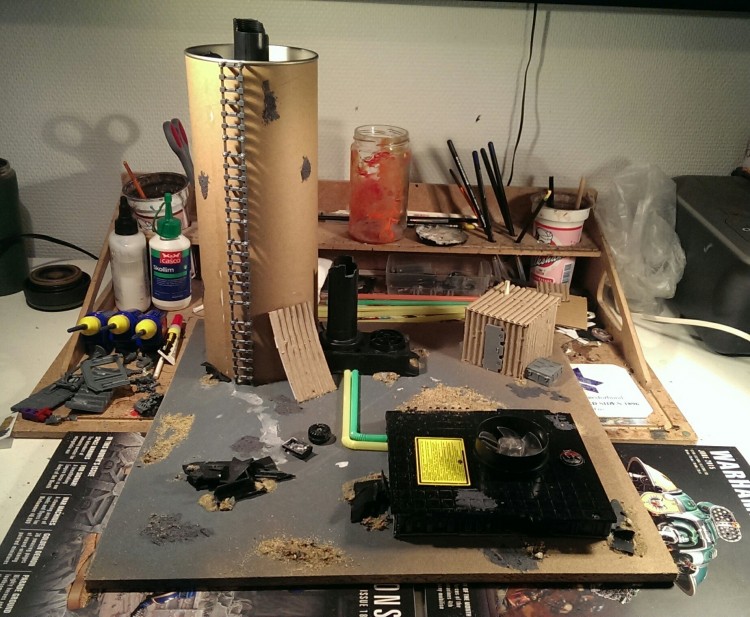 I made a mix of bicarbonate soda, sand, gravel and pva glue and scooped it on. Messy but sure made it easier to paint. I also used salt & hairspray on all metal parts.
As far as painting goes I didn't use an airbrush but various sprays and the good old paintbrush. Works for me and I feel I got a good palette going on the ground especially.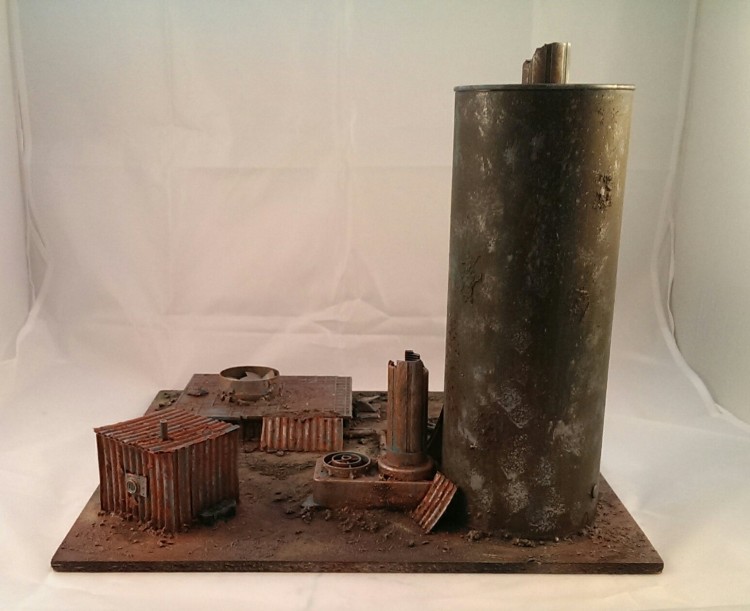 More pics and stuff here.
That's it for this week! Make sure you check out my blog regularly, I update several times a week!
Thoughts on the silo and does anyone have any good sources for posters and the like I could add to my terrain?