40K: Raven Guard Formations Translated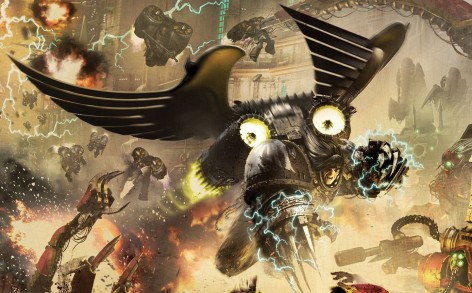 The Raven Guard formations have been translated and you're going to want to check these out!
Who needs Google translate when you such an amazing community of players! Looks like the Sons of Corax are getting some attention and they are getting back to their roots: Scouting and Deepstriking!
pics via GamesTrust.de 
Pinion Battle Demi-Company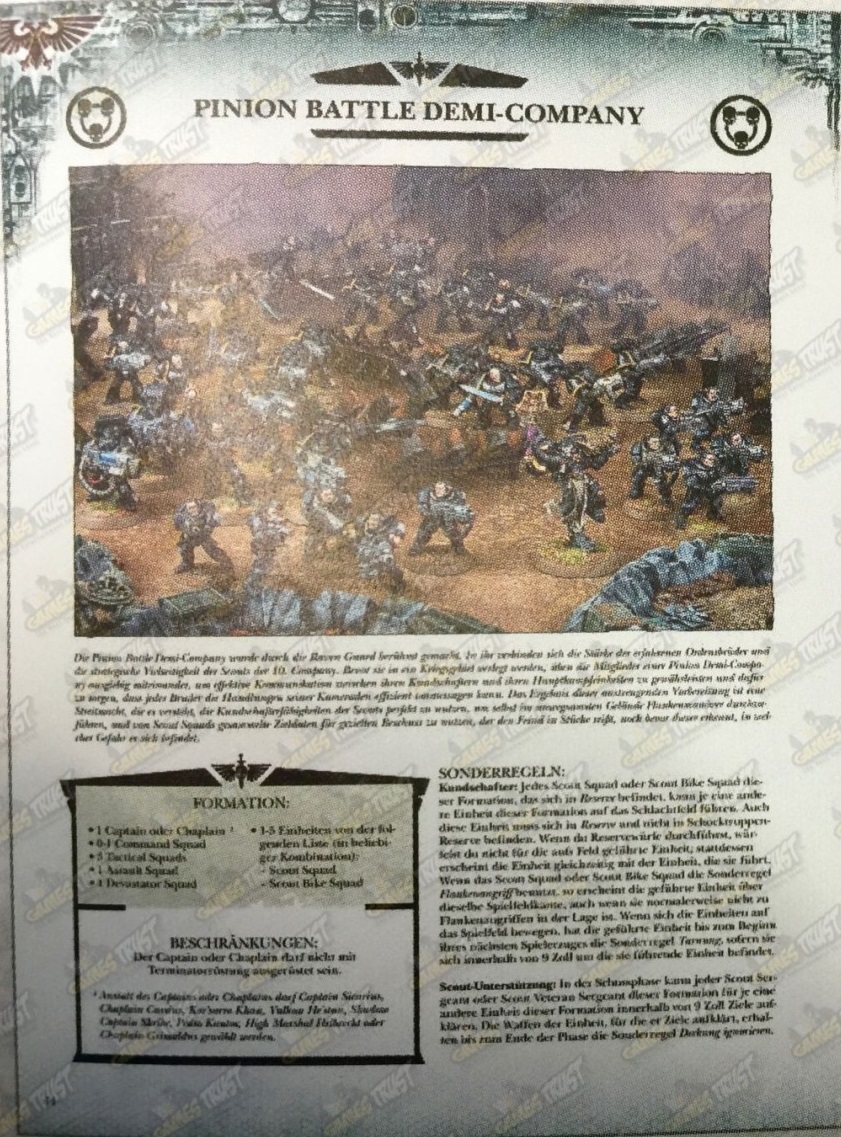 Translation via Bolter & Chainsword user Imeran
Rule 2 (Bottom): Each shooting phase every Scout Sergeant and Veteran Scout Sergeant from this formation may scout targets for a different, single unit from this formation within 9″. Until the end of the shooting phase, that unit's (the one that was scouted for) weapons receive the "Ignores Cover" special rule.

Rule 1(Top): Every Scout Squad or Scout Bike Squad from this formation that's currently in Reserves may each lead a single other unit from this formation onto the battlefield. This unit, too, must currently be in Reserves and not in Deep Strike Reserves. When you roll for reserves, you don't roll the units seperately, but only for the unit that leads the other one onto the battlefield. If the Scout Squad or the Scout Bike Squad uses the special rule "Outflank", then the unit that's lead onto the battlefield enters from the same table edge, even if the unit normally may/can't use "Outflank". If you deploy the units in this way (outflank) then the unit that was lead onto the battlefield has the special rule "Stealth" until the start of its next player turn, as long as it is within 9″ of the leading unit (the Scouts)

That's the best I can do. I tried to be as specific as possible. If you have questions about anything, feel free to ask. I may elaborate more once the right questions are asked.

That is RAW as I read it, though.
Shadowstrike Kill Team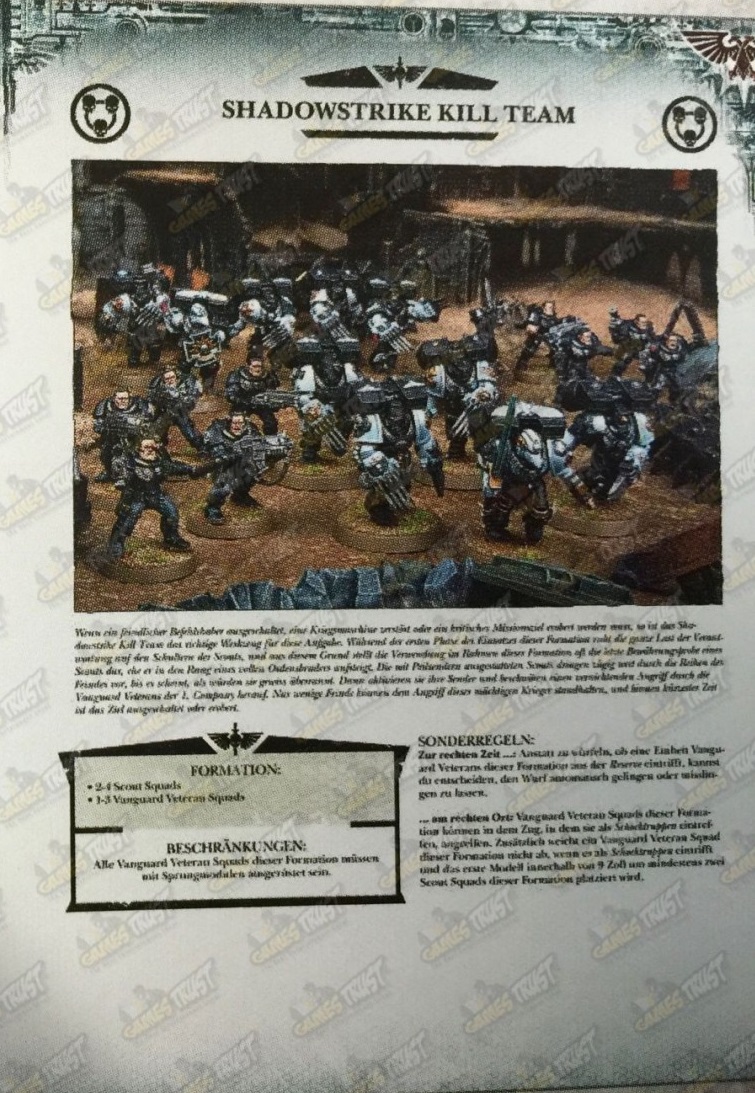 Translation via Bolter & Chainsword user Imeran
Subscribe to our newsletter!
Get Tabletop, RPG & Pop Culture news delivered directly to your inbox.
Formation:

2-4 Scout Squads

1-3 Vanguard Veteran Squads

Restrictions:

All Vanguard Veteran Squads in this formation have to have Jumppacks equipped.

At the right time…:

Instead of rolling for Reserves for any of the Vanguard Veteran Squads in this formation, you may decide if the roll succeeds or fails automatically.

…In the right place:

Vanguard Veteran Squads from this formation may assault in the turn they arrive via Deepstrike. Additionally, Vanguard Veteran Squads don't scatter while deepstriking if the first model of the unit is placed within 9″ of at least two Scout Squads from this formation.

I can't read the fluff text. Cursive be cursed
Wow! Looks like the Raven Guard will be scouting and deepstriking with the best of them. And on top of that they will be tossing out Ignores Cover to units as well. Although, maybe not at the same time… But still both of those formations seem pretty solid. Corax should be proud! Or at least a little less mopey…
Pinion – the outer part of a birds wing including flight feathers; broadly: wing.