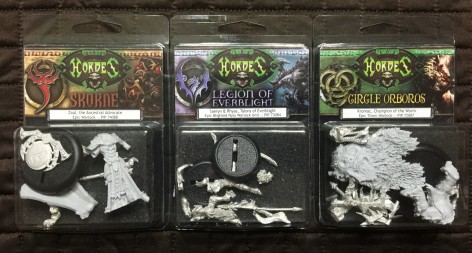 Privateer Press unleashes three new Warlocks this September. Let's take a closer look at the models.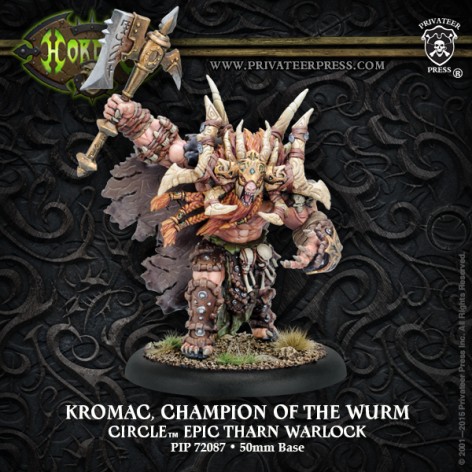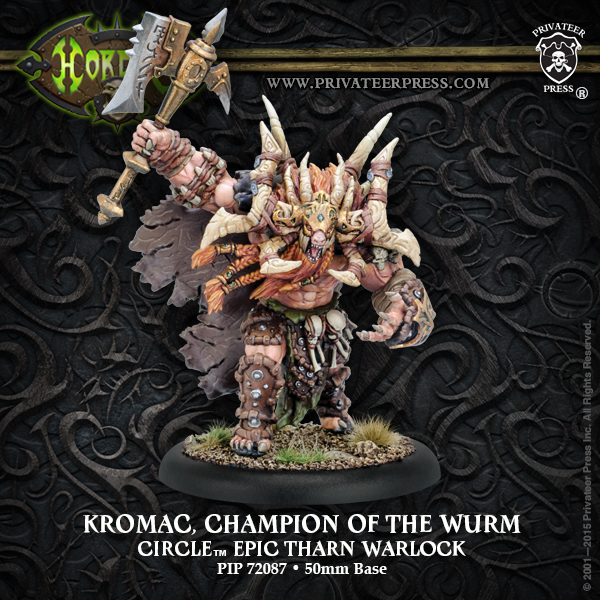 First up, Kromac, Champion of the Wurm would like to have an earnest discussion with you about his feelings.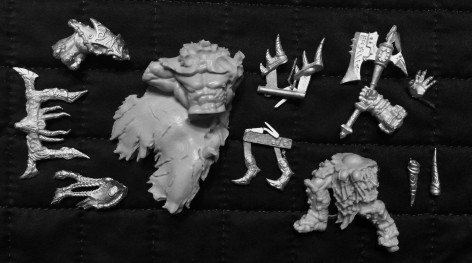 He's going to take a bit of assembly. Fortunately none of the pieces are too tiny.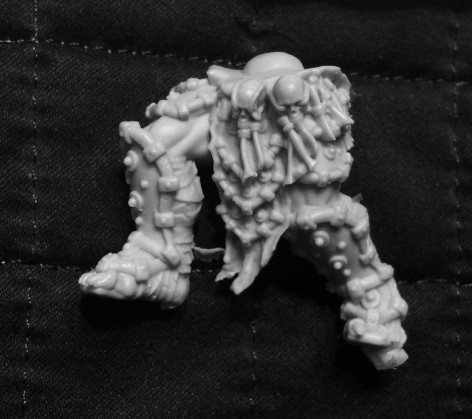 There are loads of cool details all over the model like these skulls and bones.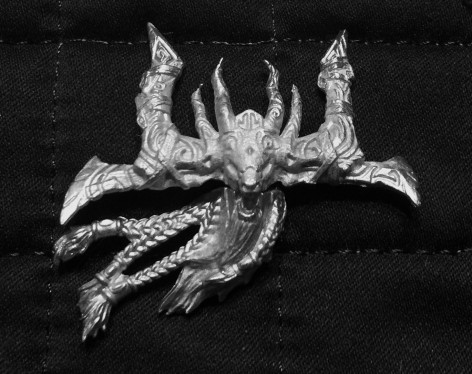 His horns have cool patterns carved into them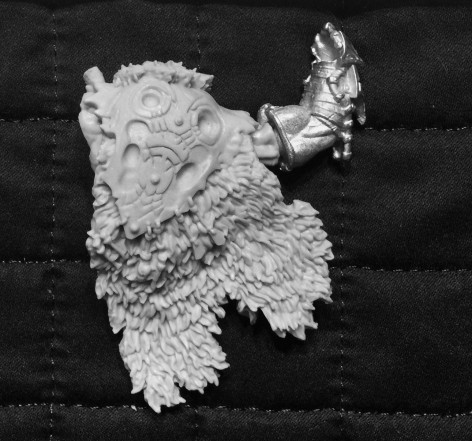 The cape as well.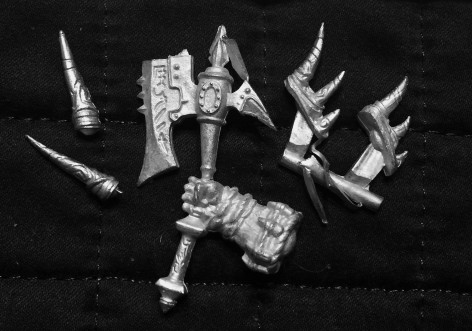 Makes me really nervous seeing someone other than Madrak carrying Rathrok. Fortunately Kromac hasn't figured out how to throw it yet.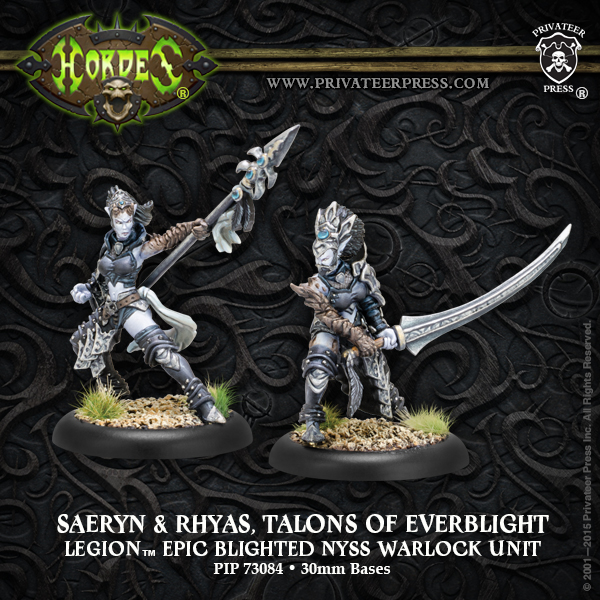 Next up it's a double feature.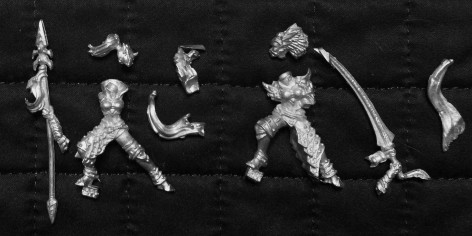 Figures cheaty legion would be the first to get to take two warlocks on the battlefield.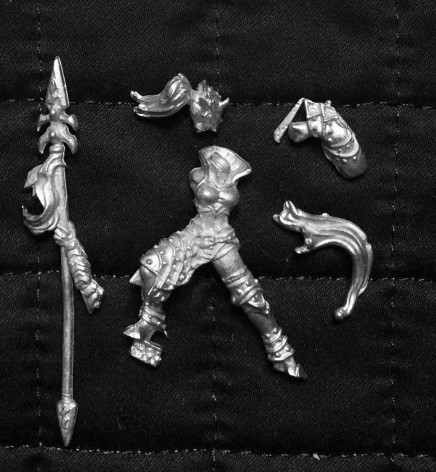 Saeryn's ditched her throwing knives for a staff.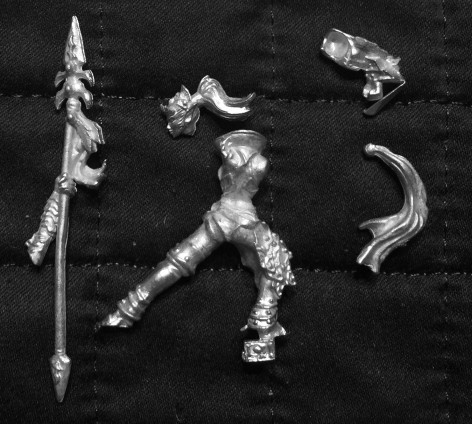 And she replaced the collar of feathers with a more sinister cowl. Feather collars are sooo 2007.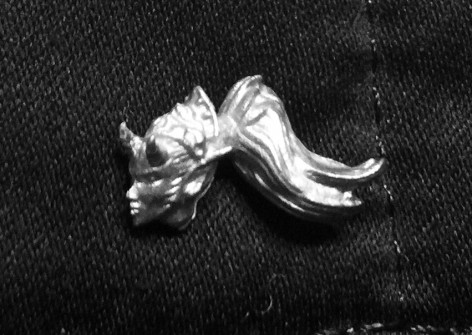 Horns on the other hand are timeless.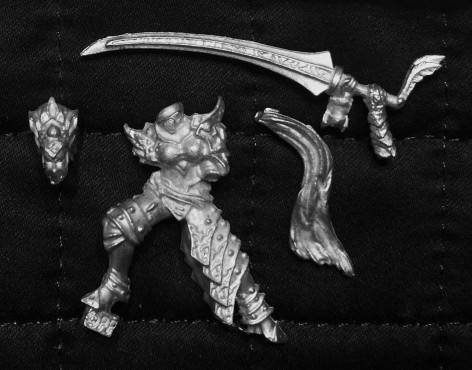 Rhyas on the other hand has hardly changed. Her up-do is a little bit more up. But she's finally learned that if you're going to get noticed in Imorren you need shoulderpads.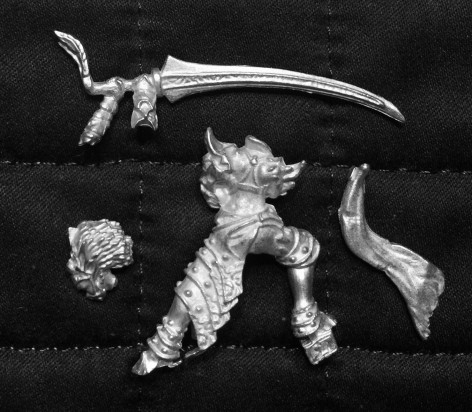 And showing a little leg never hurts.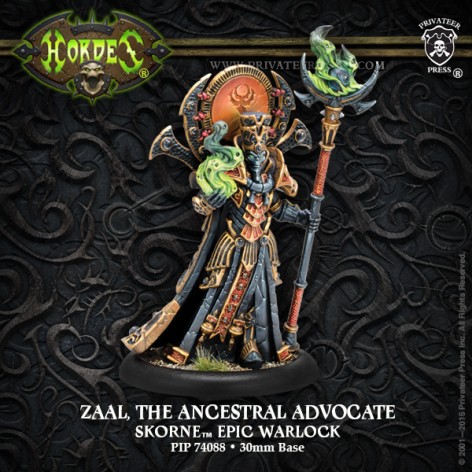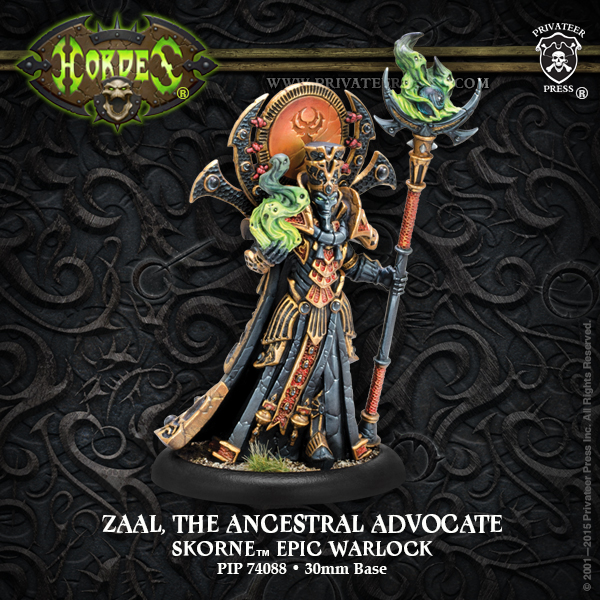 This is probably my favorite new sculpt of the bunch.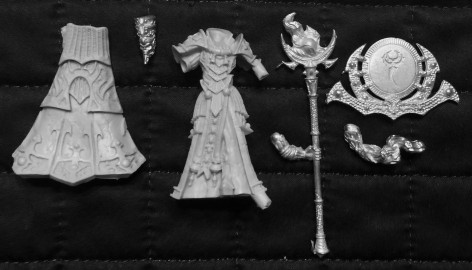 I guess an Ancestral Guardian Warlock was inevitable.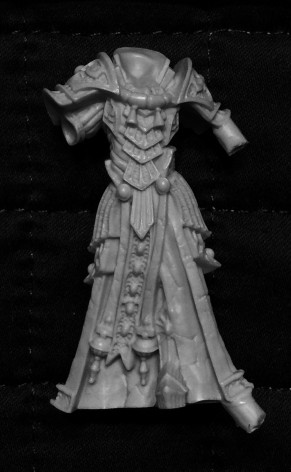 There is detail all over this guy. Unfortunately he's cast in that really translucent resin that make it tricky to photograph. As much as you can see in this photograph I still feel like there's more I missed.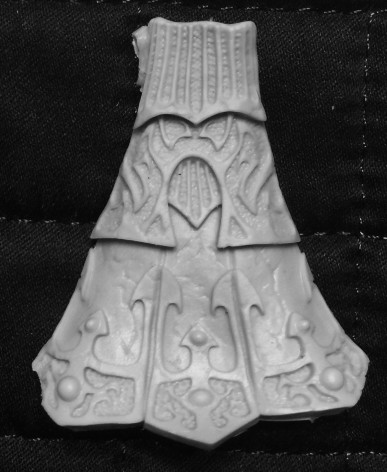 The cape is of course, also completely nuts.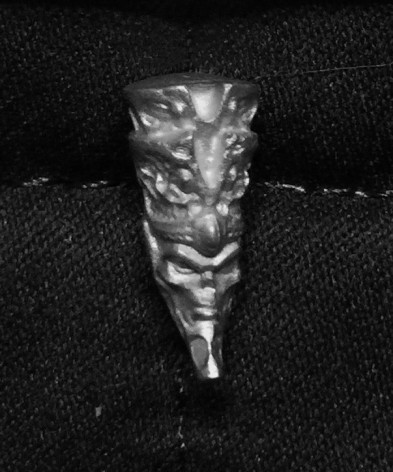 And man look at that head. Even more of an Egyptian Influence than usual.
~Fun fact: These are Warlocks 63, 64, and 65. No those aren't your typical milestone numbers but holy crap that is a lot of warlocks. Not sure why these three made me decide to count, but there you go. Any of you think you can name them all without having to break War Room out?