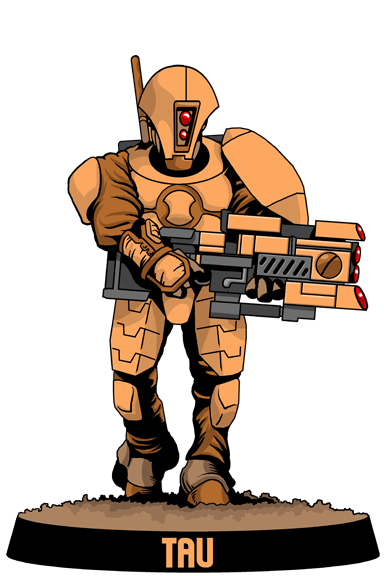 New details emerged today on the new epic-ally big Tau Tidewall Rampart super kit, and how it may work!
Here comes the first piece of terrain designed for an alien race, that appears to just "hover" over the battlefield (any may just be able to scout as well)!
Via Warhammer Forum 10-15-2015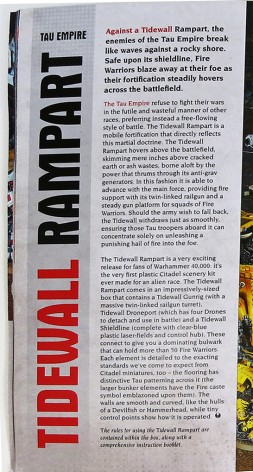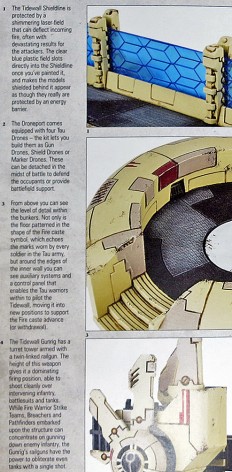 Product Shots via Gamestrust.de 10-13-2015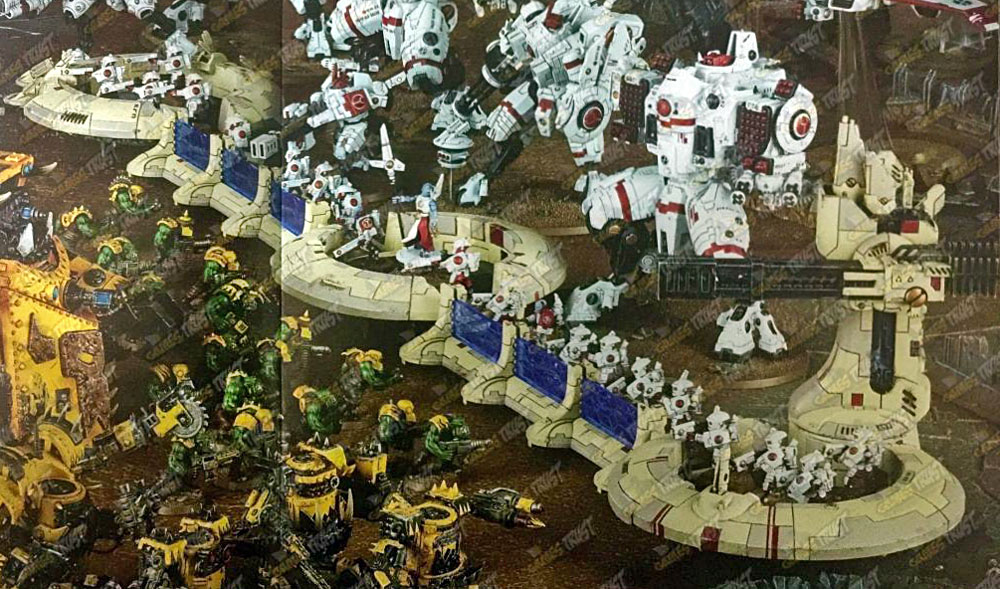 New Tau Terrain
Tidewall Rampart 

£95
Tidewall Gunrig – section with twinlinked railgun turret
Tidewall Dronepoint – section with 4 detachable drones
Tidewall Shieldlines (x2) – section with defensive lasers
Components may be fielded individually, or combined to from the full Tidewall Rampart
Rules in the box
According to the WD it looks like the the scenery floats above the battlefield gliding above the cracked earth, and can withdraw just as easy as the Tau forces. I wonder if we are about to see some sort of hover fortification (remember again fortifications may be able to scout folks)!
Also curious is the blurb about the shields deflecting attacks back at enemies once activated. It's also possible from this description that the "twin-linked railgun is high enough" wording means that it may get ignore cover perhaps?
Either way this kit just got spicier!
What do you make from the new Tidewall previews?