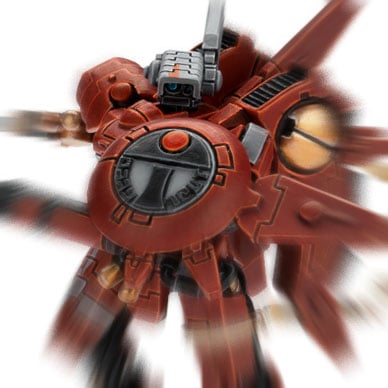 The Farsight Enclave returns in the Mont'ka campaign. Come see the new rules for Farsight's suits, and their formation!
Via Scanner
Here come the Crisis Suits!
It's sounds a LOT like a Collar of Khorne doesn't it?
Scouts and Infiltrators Beware!
Just one of "The Eight" – there's seven more behind him…
Wow, the Warscaper Drone is the king of dirty tricks!  Look for all suits all the time with Farsight Enclaves armies.
Go Look, there's more!
~ It looks like the Imperium will be in for a fight!