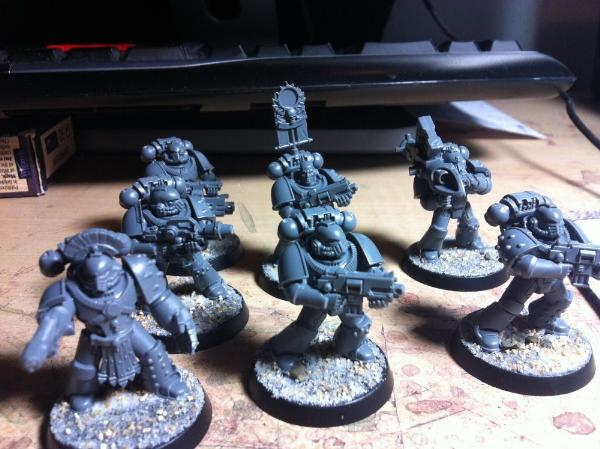 New Betrayal at Calth Plastics built, based and ready for action – It's the Nu-Retro Look. Check them out!
Wow, that was pretty quick! Someone out there already got their Betrayal at Clath kit built and based!
pics via fire golem, bolter and chainsword 11-2-2015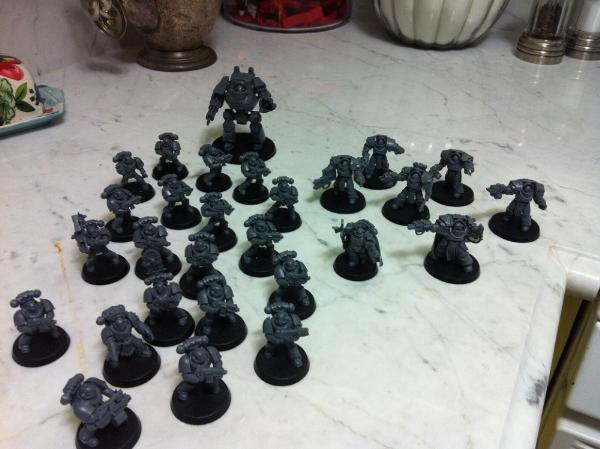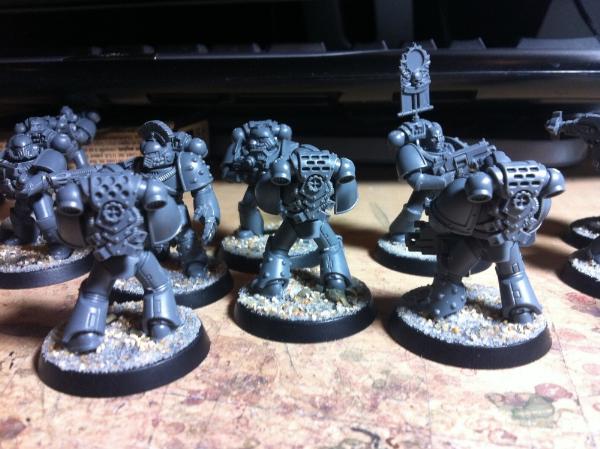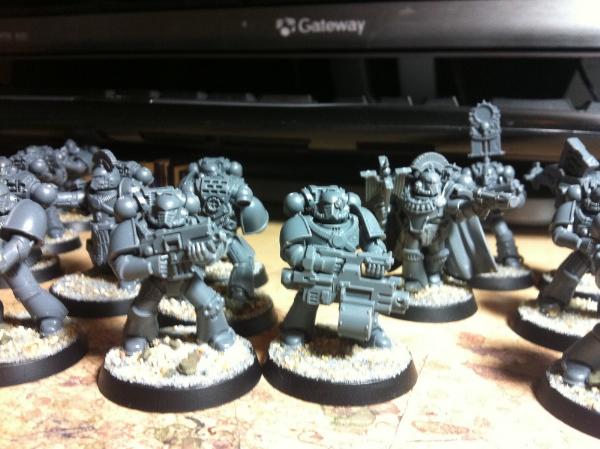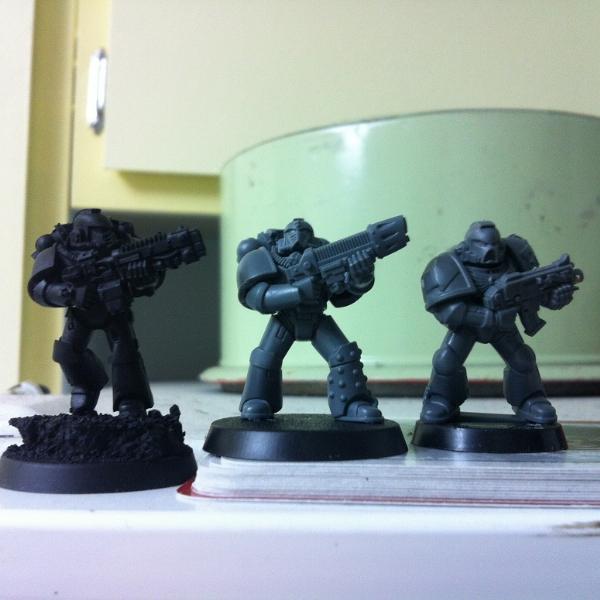 Snap-fit Marine on the right for comparison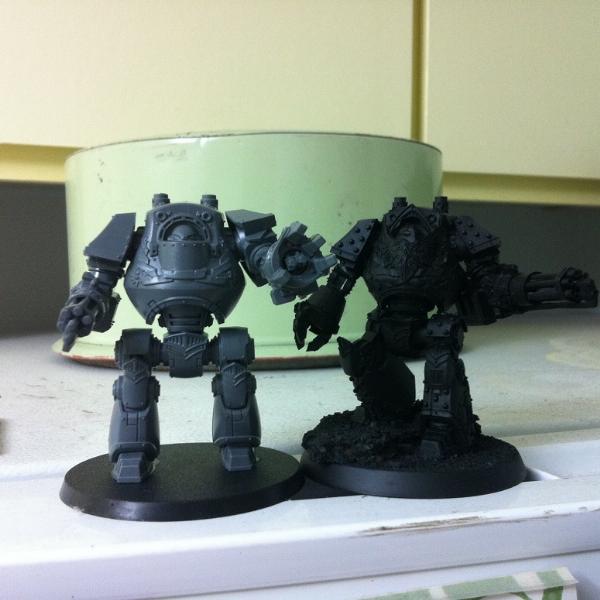 FW Contemptor on the right for comparison
Those new Horus Heresy Plastics are looking pretty good. Anyone else notice the HH marines are also on the slightly larger base than the Snap-fit marine? 32mm bases for all. I'm loving the new plastic heavy weapons as well the Heavy Bolter and Missile Launcher are great! I'm getting more and more excited for this release – my wallet, however, is not…
Games Workshop is going to make November Rain Heresy!