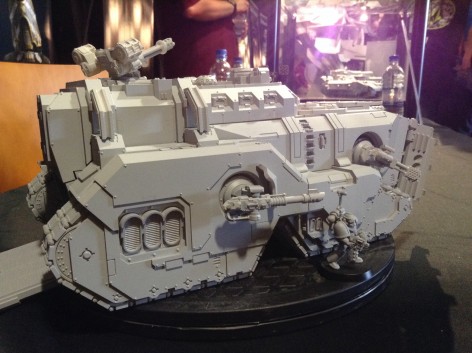 The birds are chirping that biggest baddest tank for the Astartes may be on the way, and it may have a new look! Come see the latest:
Via Loken at the 30k Heresy Blog
The Mastadon is coming from Forge World!

The giant troop transport we have heard about will be coming from Forge World. These are some early WIP shots.

Word is the top has been re-designed.

Thanks to Raglan on the Horus Heresy Forum (login required) for posting these.

Loken

~That looks like an Ork Mekboy's lookin dream come true! What do you think of it's looks?