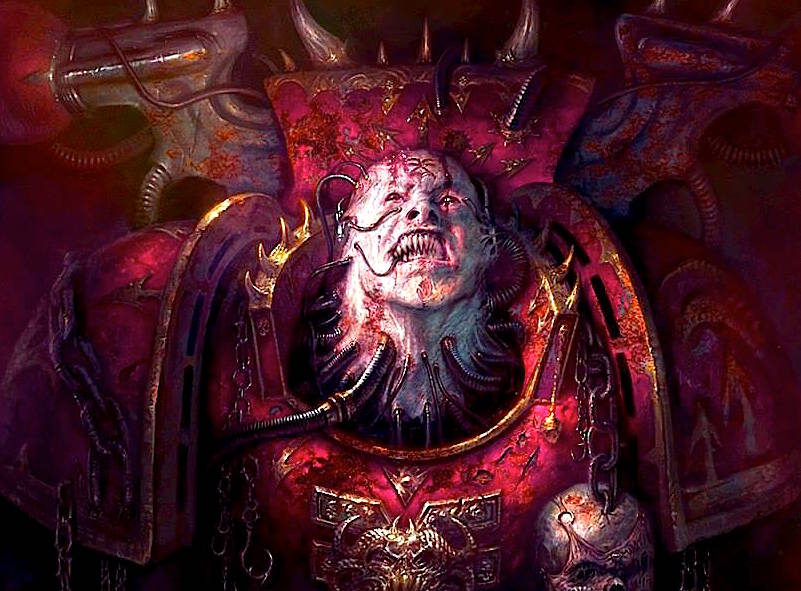 Bring forth the daemonic legions of Khorne! Today I will share a competitive Khorne Daemonkin list that has a core of mortal marines!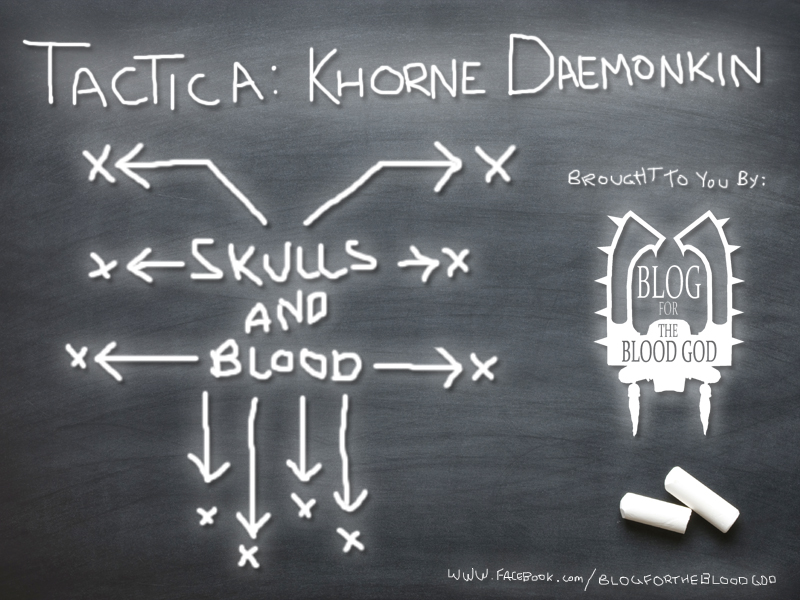 Hey guys! last week I was issued a challenge by a follower on my blog, he lovesKhorne Daemonkin but is much more interested in the Chaos Space Marines than the Chaos Daemons, so the challenge was to write a competitive Khorne Daemonkin army that has a solid core of mortals! I was restricted to a single Combined Arms Detachment too (gaming club restrictions)
This was a particular challenge as it is pretty common knowledge that some of our best units are things like Bloodletters and Flesh hounds and our worst are things like Berzerkers… here is what I came up with…
The Trident of Khorne's Wrath
HQ
Bloodthirster of Insensate Rage
Bloodthirster of Insensate Rage
TROOPS
8 Khorne Berzerkers
Rhino
Combi Melta on Rhino
8 Khorne Berzerkers
Rhino
Combi Melta on Rhino
ELITES
3 Terminators
3 Combi Meltas
2 Power fist
3 Terminators
3 Combi Meltas
2 Power fist
3 Terminators
3 Combi Meltas
1 Power fist
FAST ATTACK
3 Chaos Bikers
2 Melta Guns
3 Chaos Bikers
2 Melta Guns
Heldrake
HEAVY SUPPORT
Maulerfiend
Lasher Tendrils
Maulerfiend
Lasher Tendrils
Total 1998 Points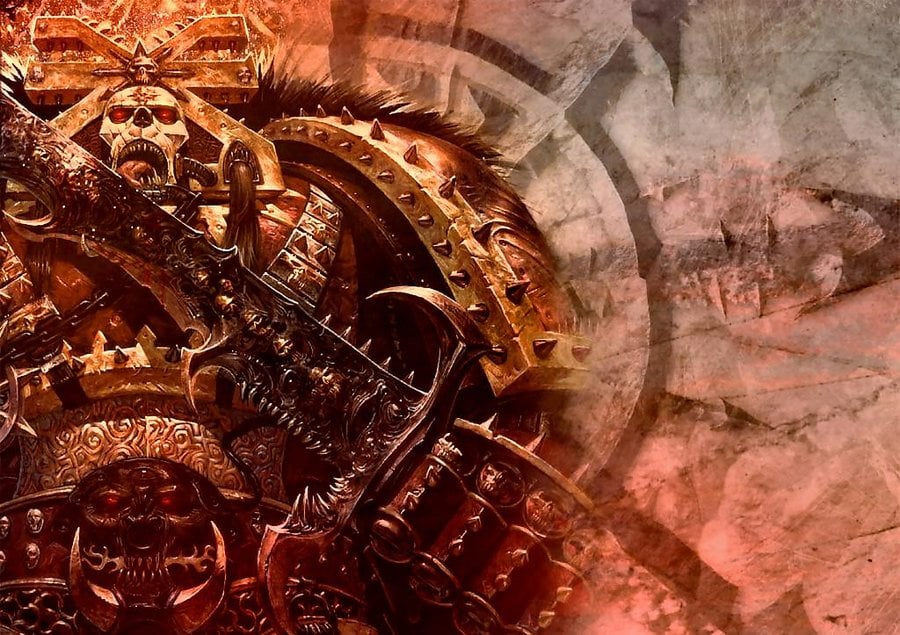 Using the Trident
So, how would one play this list competitively? Let me start by saying this challenge was not easy! Some of our strongest units are things like hounds and bloodletters so this list is very different to what I would normally run in a competitive environment.
That being said it does pack some serious punch! The tactic I would use with a list like this is what I call a "3 pronged attack" hence the name Trident if Khorne's Wrath 🙂
You split the army into 3 separate "Prongs" each of which operates like an independent force grouped together, but all 3 prongs come together to make the entire force effective.
Prongs one and two are symmetrical, consisting of a Bloodthirster, 3 Bikes, a Rhino full of Berzerkers and a Maulerfiend (think of it like a Bloodthirster and his groupies if you must) These two prongs run the right and left flanks of your opponents force, when your opponent has two of these forces coming at him from different directions his target priority will be crucial, he will be forced to split his fire creating a weakness in the center of his army. The Berzerkers and the Rhino's job is simply to claim objectives, they both have Objective Secured so they will be able to swipe objectives right out of underneath the enemy. The Bloodthirsters job is fear, their main job is simply to attract fire keeping your other units kicking! depending on your opponents force you may wish to swoop, just remember it costs you an extra turn before you get to make it to combat, that being said we do not need the Bloodthirsters to make it to combat, they are our bullet magnets and no unit does it better than strength D combat. The Maulerfiends are your Tarpits and Overwatch sponges, once they get in combat they rarely die thanks to the lasher tendrils so throw them into any unit you dont ever want to have to worry about and they will keep em busy for you. Last but not least you have bikes, these guys are for grabbing non contested objectives midfield.
Obvisously all of these units will be dealing damage as they go, Bloodthirsters, Bikes and Maulers are all great multi tools that can crack tanks and infantry alike.
The third prong is the Terminators, hold them in Deep Strike Reserve and drop them in to support whichever flank needs assistance, and do not forget the weakness we created in the centre of his army earlier. I do not like the term Suicide Squad simply because, in my experience Terminators do not die… sure everyone will claim "enough bolters" but from what I have seen it takes one metric ton of bolters to drop 3 Terminators! and once they have fired the combi meltas your opponent probably won't bother firing at them.
This list is also fantastic at generating Blood Tithe, when moving your Terminators, Berzerkers and Bikes make sure your champion is up front so the second your enemy kills a model you get a Blood Tithe point, once you have a few Blood Tithe I suggest either summoning hounds to capture objectives using their speed or get army wide Feel no Pain… lets see bolters drop Terminators high on the scent of blood!
Oh and the Heldrake flaps around Heldraking hapless victims.
What do you guys think of this list and associated tactics? wanna see it in a battle report?
 Thanks again for tuning in! Make sure you keep your eyes peeled for the next instalment of Tactica: Khorne Daemonkin! and while you are at it head over to Blog for the Blood God, give me a like, and join in on the other great content! Everything from Battle Reports to Hobby Tutorials, Rules discussions and tactics to Animated movies and 40k based comedy.