Black Library Offers 50% Off "Mystery Box" Deals



Want to load up on GW readimg material at 1/2 off?  Black Library has some Munitorum Supply Drops for you!
Yes, you read that right – GW is offering some of it's products at 50% off!  Here are the details:
Via Black Library

Munitorum Supply Drop: January

$30
Get some new reading material with the Munitorum Supply Drop. At least £40* worth of eBooks and MP3 audios, for just £20** – and you won't know what you're getting until it arrives. Discover some new favourites and enjoy great fiction from Black Library.

* €25/$30US/$35CAN/$40AUS
** €50/$60US/$70CAN/$80AUS
TRY IT BECAUSE
Everyone loves surprises, right? What could be better than a surprise where you know it's all great eBooks and audios from the worlds you love… you just don't know exactly which stories.

eBundle:$ 30.00

This is a pre-order title, available to download from 11 Jan 2016.
DESCRIPTION
Low on reading material? Want to try something different? Call on the Departmento Munitorum and order a Supply Drop. Every month, we'll select a load of Black Library digital products – eBooks and MP3 audios – package them up and ship them through the warp directly to you. You won't know what you're getting, but it'll be worth at least double what you pay. The perfect way to discover something new and ensure that you have plenty of great stories to read and listen to.

Subscribe to our newsletter!

Get Tabletop, RPG & Pop Culture news delivered directly to your inbox.

The January Munitorum Supply Drop will be added to accounts on January 11th 2016. Pre-order now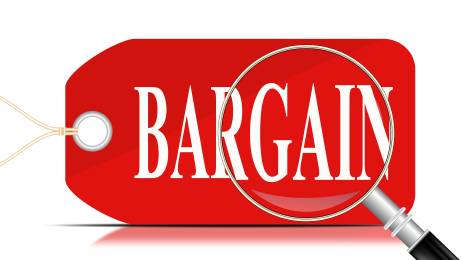 It seems like every couple of weeks the "not sales – sales" continue to pour out of Nottingham with an ever escalating markdown.  Again we see GW making good on their Annual Report promise to experiment with lower pricepoints for bundles and volume goods.  It sure looks like Black Library is being extra-experimental with the "Mystery Box" twist on the whole thing.
Note also that all the products in the deal are purely digital, so it's costing GW virtually zero to try this pricing trial run.
I like what I see, how about you?