GEEKERY: NEW X-Men: Apocalypse Trailer!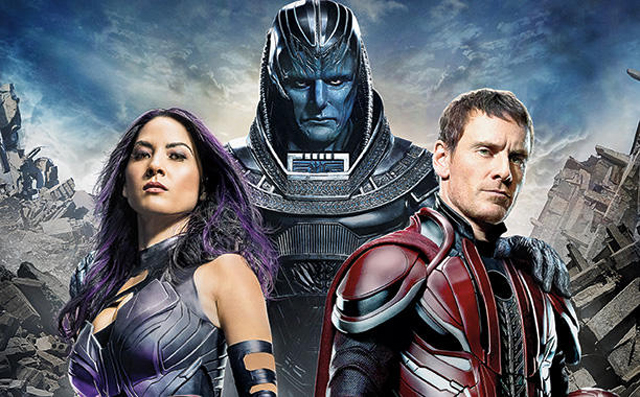 Apocalypse has been waiting 20 years for his film debut and it looks totally awesome…
I don't know about you, but I've looking forward to this one since it was announced 2 years back. Let's get to it!
This go we have: Simon Kinberg on writing duties, and Bryan Singer (arguably the master of this franchise) back in the director's chair. The full cast from First Class and Days of Future Past return with some nice additions in Olivia Munn (as Psylocke), Kodi Smit-McPhee (as Nightcrawler), Lana Condor (as Jubilee), and Alexandra Shipp (as Storm). 
I'm liking what I'm seeing so far. We've got bald Xavier; the introduction of Jean Grey and a host of other favorites (the spin off movies are coming); and it looks really pretty. Singer's second run at the franchise definitely feels more solid than his first. On the not so great side: Kinberg wrote the most recent iteration of Fantastic 4, which was totally horrible. Hopefully a different team can help correct that. Also: did I spy Morlocks in there?
Do you like what you see?