GW: Throwing a 40th Birthday Party!



Games Workshop is throwing themselves a 40th birthday party! Come see all the PRE-RELEASE presents they will have on hand.
Via Warhammer World 12-28-2015
On January 2nd and 3rd here at Warhammer World we are celebrating Games Workshop reaching its 40th Birthday, and entering our 41st year – an auspicious number if ever there was one!

If you have a ticket to join us at Warhammer World for one of these great days, we've already revealed some of what you can see and do here, and as birthdays are all about getting exciting and cool new things – here is more news about what you can get your hands on!

Forge World pre-releases and first chance to buy!

The big exciting news is that we'll have a limited number available of the latest addition to The Horus Heresy Character Series: Corvus Corax, the Primarch of the Raven Guard Space Marine Legion. You can see the miniature and get him here before anywhere else! There may be other Forge World pre-releases to announce as well…

This is also your first chance to get two brand new Forge World t-shirt designs.

Birthday Event Exclusive art prints

We're adding 10 new prints to our art range for this event only, commemorating some classic moments from Games Workshop through the years, right up to today. These prints are mounted and ready to frame, so are a great way to share your love of the hobby at home!

Subscribe to our newsletter!

Get Tabletop, RPG & Pop Culture news delivered directly to your inbox.
Event Exclusive models

As the birthday celebrations for Games Workshop are a very special event for Warhammer World, it'll be one of the final chances to get the 2015 event exclusive models from Forge World. Don't miss them!

New Warhammer World exclusives

This event is your first chance to get the newest t-shirt designs we're adding to the Warhammer World exclusives range. Of course you'll be able to buy the HQ Command Tanks, Blood Oath campaign book, mugs, hoodies and more that are only available to purchase in person here at Warhammer World!

It's the perfect chance to get something unique to remember your visit, or as a gift for someone special back home.

A Birthday isn't complete without a few surprises, so at the event you may find some other great pre-releases and special opportunities to help with the celebrations!

It's going to be a busy day at Warhammer World -and they often have 1 or 2 unexpected miniature surprises!  Look sharp.  While you wait for the party, don't forget about the super discounted $85 Games Workshop bundle deals coming this Saturday!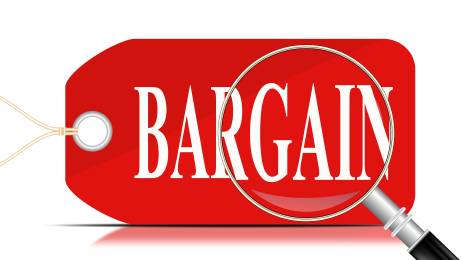 ~Happy Birthday! What would you buy GW for thier birthday?