Infinity: Achilles 10th Anniversary Model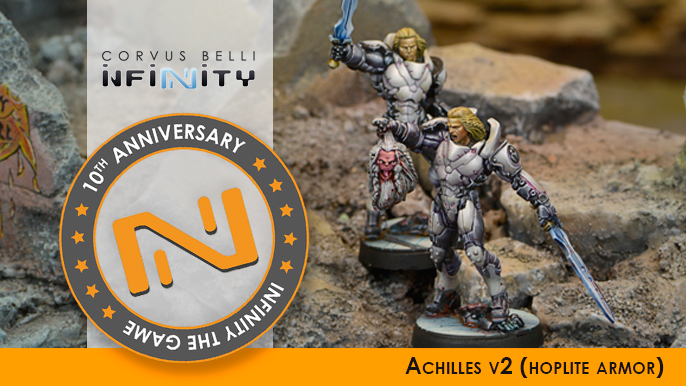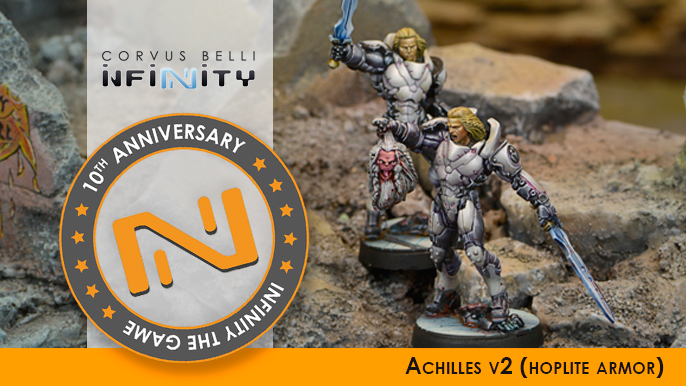 Corvus Belli is showing off the drop dead gorgeous 10th anniversary of Achilles for ALEPH.  Come see:
Achilles, the greatest Greek hero, the finest of all warriors. A superb combat machine in human form. The same special character now has a new troop profile for your ALEPH army. In his new Hoplite Armor he is tougher and more heavily armoured – the perfect spearhead of the Steel Phalanx!
Celebrating the 10th Anniversary of INFINITY,  we want to release a Special Edition box with two different versions of Achilles. A pack containing two versions of the ALEPH's special character. One is the official version which will be released separately in few months, but the other version is exclusive of this pack and available only for limited time.
We hope you'll like it!
~What do you think of that!