Infinity: December Releases



Corvus Belli has posted some gorgeous photos of all their upcoming/new releases.
6th Airborne Ranger Reg. (SMG)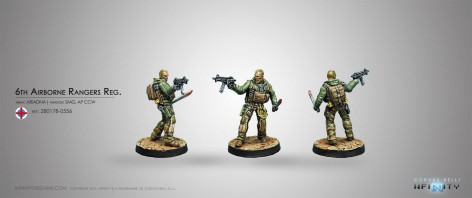 The sixth Airborne Rangers is the USARF airborne light infantry regiment. Of all USAriadnan units, they are closest to the original operating profile of the US Rangers; a light airborne unit capable of rapid deployment and special operations.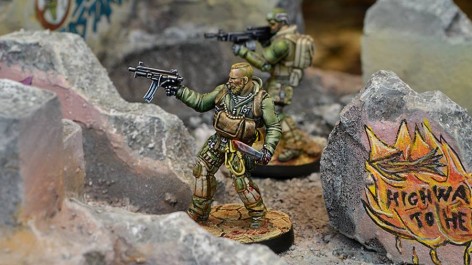 Rodok, Armed Imposition Detachment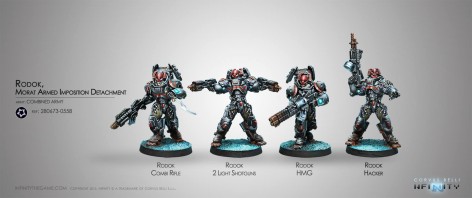 The Rodok Detachment is a prime example of the Morat conception of honor taken to its ultimate consequences. It is one of the most recently founded units in the Morat Aggression Forces, and with less than fifty years of service it lacks the glorious tradition of the more battle-worn regiments. In the Morat military, this is a source of unmitigated shame.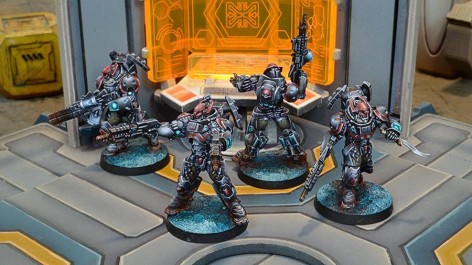 Hassassin Ragiks (Hacker)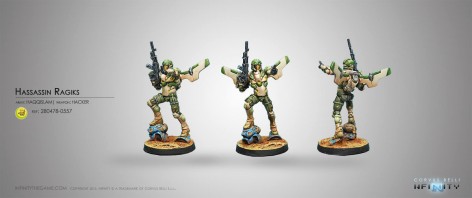 Ragiks are member of the Hassassin, the Secret Society of Assassins. Their mission is to topple corrupted powers, by force and with Allah's help. Ragiks are hardened assault troops in the upper ranks of the Hassassin hierarchy.
Domaru Butai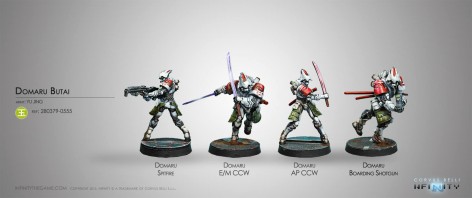 Subscribe to our newsletter!
Get Tabletop, RPG & Pop Culture news delivered directly to your inbox.
The Domaru are members of Nipponese culture that, either through family inheritance or military career, have reached the rank of Bushi, generally known as Samurai.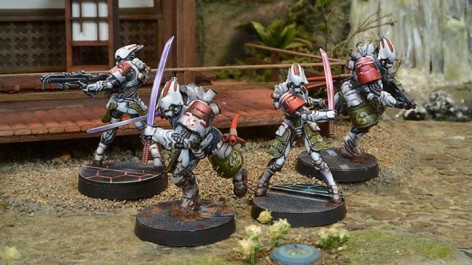 Avicenna, Mercenary Doctor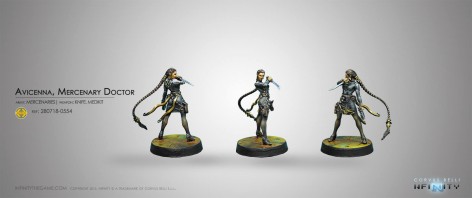 Abū ʿAlī al-Ḥusayn ibn ʿAbd Allāh ibn Al-Hasan ibn Ali ibn Sīnā (979-1037), was known in the West as 'Avicenna'. An important Arab philosopher and doctor, he was called "Prince of Physicians". Author of the Canon of Medicine, his work served as a primary medical education text in Europe and Asia for around four centuries. His reputation provided him with honors, fortune and even political power. He was also known for mixing study and pleasure throughout his life.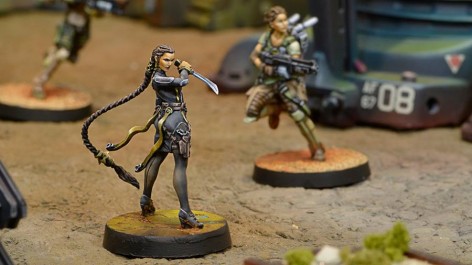 ~Looks like a lot of fun stuff will be hitting the tabletops soon. I don't know whether to be more excited for the Rodoks or Airborne Rangers.