BrokenToad: Exclusive Miniature: Toad In Carbonite!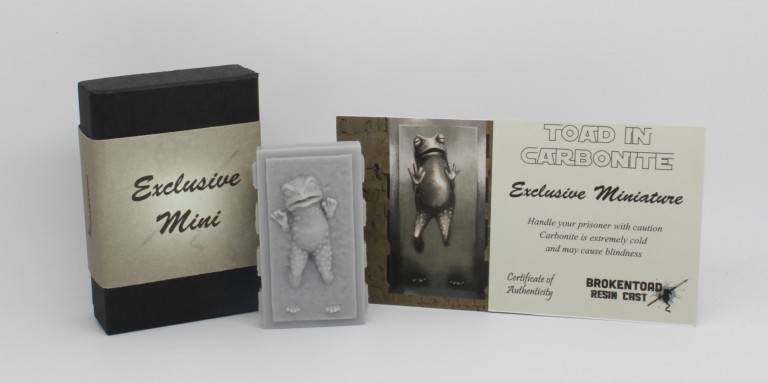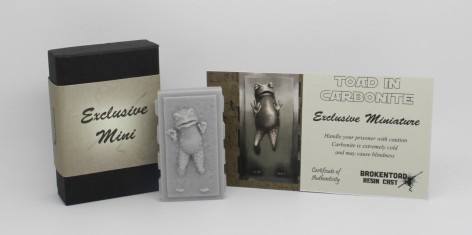 The Force Awakens this Limited Time offer from BrokenToad – Check out this Toad from a Galaxy Far, Far Away!
BrokenToad has a great way to show off for Star Wars: Toad in Carbonite Exclusive Miniature! Read-up on the details below:
To commemorate the long awaited release of Star Wars episode 7 BrokenToad will be releasing the exclusive miniature the Toad in Carbonite, the miniature comes in a presentation box with a double sided artcard & certificate of authenticity and is available for ONE week only! (Monday 14th – Sunday 20th) once opening weekend for the film has ended the model will no longer be available on general release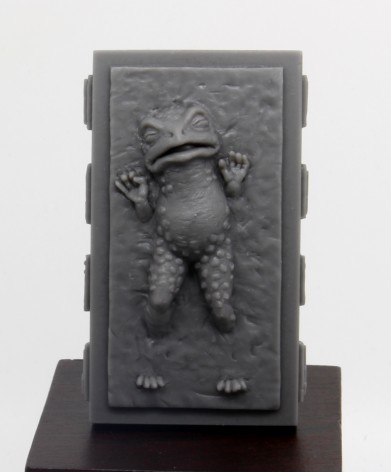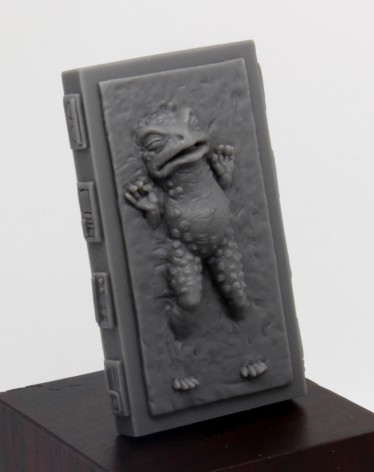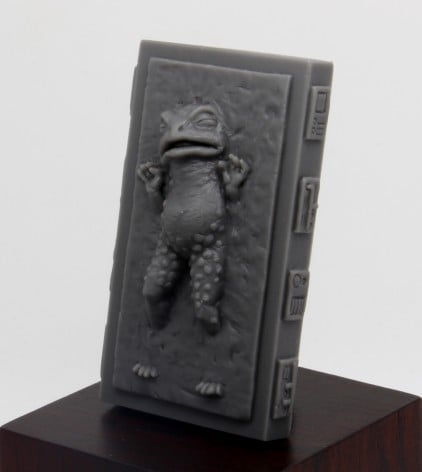 Grab one while you can to avoid disappointment only from Monday 14th December
Star Wars is just a few days away – what better way to celebrate than a toad encased in Carbonite?!