Privateer Press: Step Up Your Dice Game!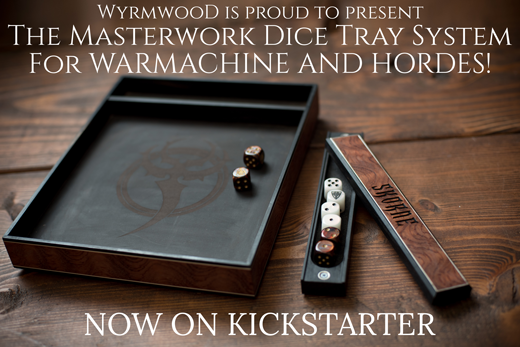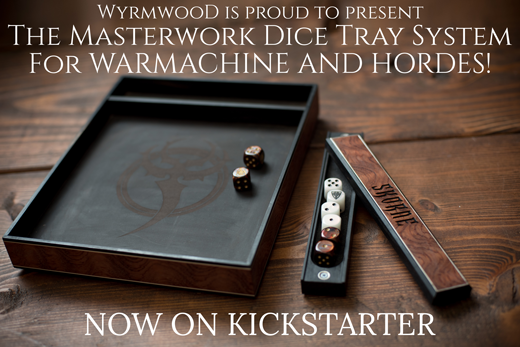 Step up your game with the Dice Vault & Masterwork Dice Tray System – The Iron Kingdoms is getting FANCY!
Hey BoLS Readers, I'm not sure how else to say it – these dice boxes are just stunning. These Handcrafted dice boxes made by Wyrmwood absolutely beautiful! Made from Cherry wood, you can get an officially licensed Faction Vault starting at $50. Check these out:

via Privateer Press
Privateer Press is pleased to announce an exciting new license with Wyrmwood Gaming for the creation of dice vaults and dice trays for WARMACHINE and HORDES!

Wyrmwood Gaming is known for producing art-quality, hand-crafted wood gaming accessories dedicated to the premium gaming experience. Critical to our decision to work with Wyrmwood, these pieces are created from ethically sourced domestic and exotic woods, are lovingly crafted into works of art by craftsmen right here in the United States, and are guaranteed for life.

Privateer is proud to partner with Wyrmwood on their Kickstarter and invites you to join us in welcoming this product to the universe of WARMACHINE and HORDES premium gaming accessories.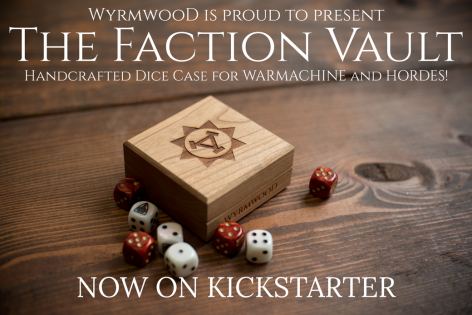 This project is already successfully funded – and it JUST launched. So get in while you can and help unlock more stuff!
Dice bag? Pfft, I have a Dice VAULT!