Tabletop Spotlight: Stockpile – The Stockmarket Game of Insider Trading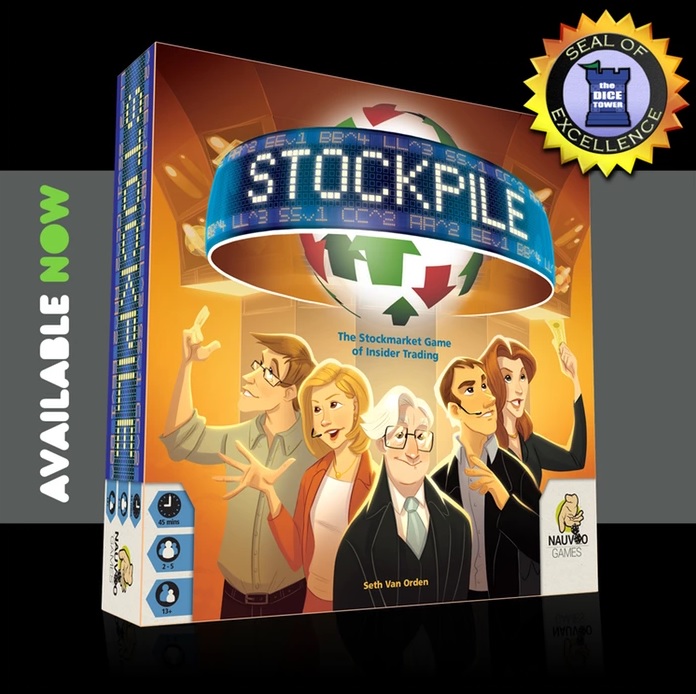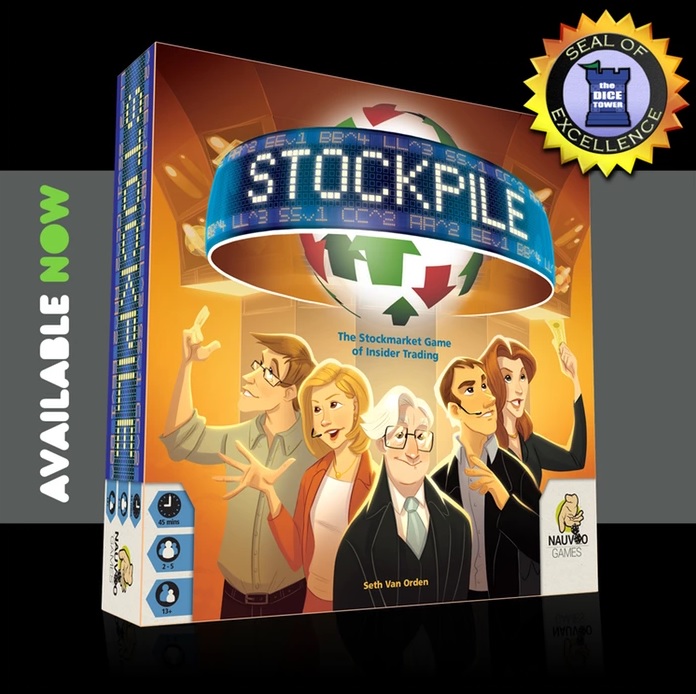 The Tabletop Spotlight is on Stockpile – The Stockmarket Game of Insider Trading. Greed is Good!
Hello BoLS Readers and budding business moguls – The Tabletop Spotlight is on Stockpile today! Our friends at Dragon's Liar Comics & Fantasy have brought over this great new board game to check out. It's finally available in stores now after a successful kickstarter campaign. If you're looking for a poker-ish take on the stockmarket then check this out:
It's a fast pace struggle to come out on top in this stockmarket game.
via Nauvoo Games, Kickstarter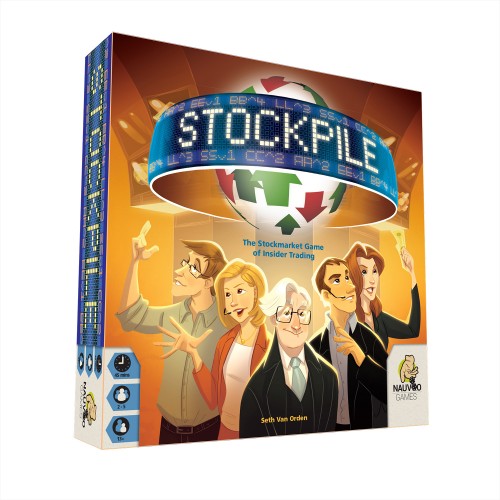 Manipulate financial markets and misdirect your opponents to amass the most money in this fast-paced economic game for 2-5 players. You know the future of the stock market. Trade on insider information to earn huge profits and manipulate the market to bankrupt your opponents. Invest wisely and accumulate the greatest wealth in Stockpile.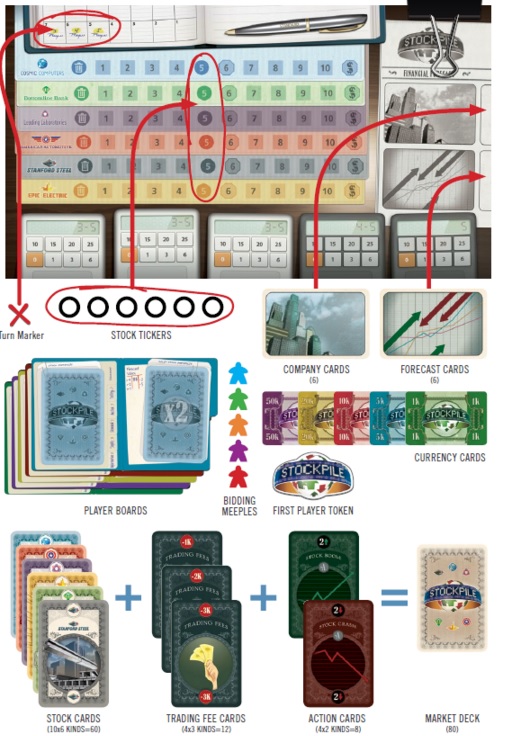 Stockpile is an economic board game that combines the traditional stockholding strategy of buy low, sell high with several additional mechanics to create a fast-paced, engaging and interactive experience.

In Stockpile, players act as stock market investors at the end of the 20th century hoping to strike it rich, and the investor with the most money at the end of the game is the winner. Stockpile was built around the idea of imperfect knowledge. No investor knows everything about the stock market, but everyone does know something. This philosophy manifests in Stockpile in two unique ways – insider information and the stockpile.

First, players are given insider information each round. This information dictates how a stock's value will change at the end of the round. By privately learning if a stock is going to move up or down, each player has a chance to act ahead of the market by buying or selling at the right time.

Subscribe to our newsletter!

Get Tabletop, RPG & Pop Culture news delivered directly to your inbox.

Second, players purchase their stocks by bidding on piles of cards called stockpiles. These stockpiles will contain a mixture of face-up and face-down cards placed by other players in the game. In this way, nobody will know all of the cards in the stockpiles. Not all cards are good either. Trading fees can poison the piles by making players pay more than they bid. By putting stocks and other cards up for auction, Stockpile catalyzes player interaction, especially when potential profits from insider information are on the line.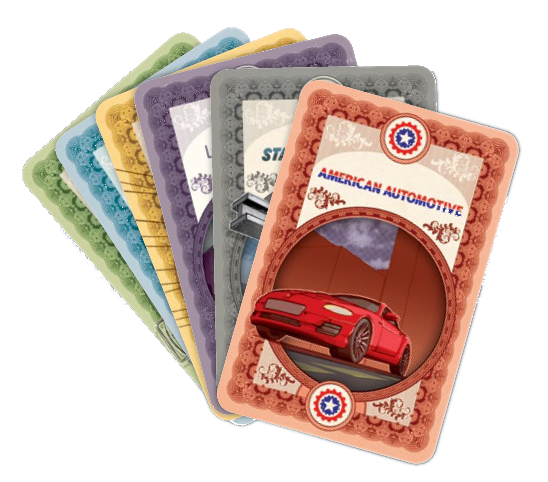 Both of these mechanics are combined with some stock market elements to make players consider multiple factors when selling a stock. Do you hold onto a stock in hopes of catching a lucrative stock split or do you sell now to avoid the potential company bankruptcy? Can you hold onto your stock until the end of the game to become the majority shareholder, or do you need the liquidity of cash now for future bidding? Do you risk it all by investing heavily into one company, or do you mitigate your risk by diversifying your portfolio?

In the end, everyone knows something about the stock market, so it all comes down to strategy execution. Will you be able to navigate the movements of the stock market with certainty? Or will your investments go under from poor predictions?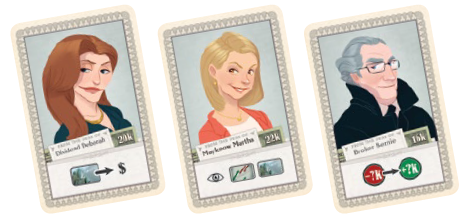 The Opening Bell has rung! You've got some insider info that you're just dying to use – but you've only got a piece of the puzzle. Make your moves, hedge your funds and go for a fortune in Stockpile!
Wait… insider trading is illegal, right? (yes.)