The Artwork of Battletome: Everchosen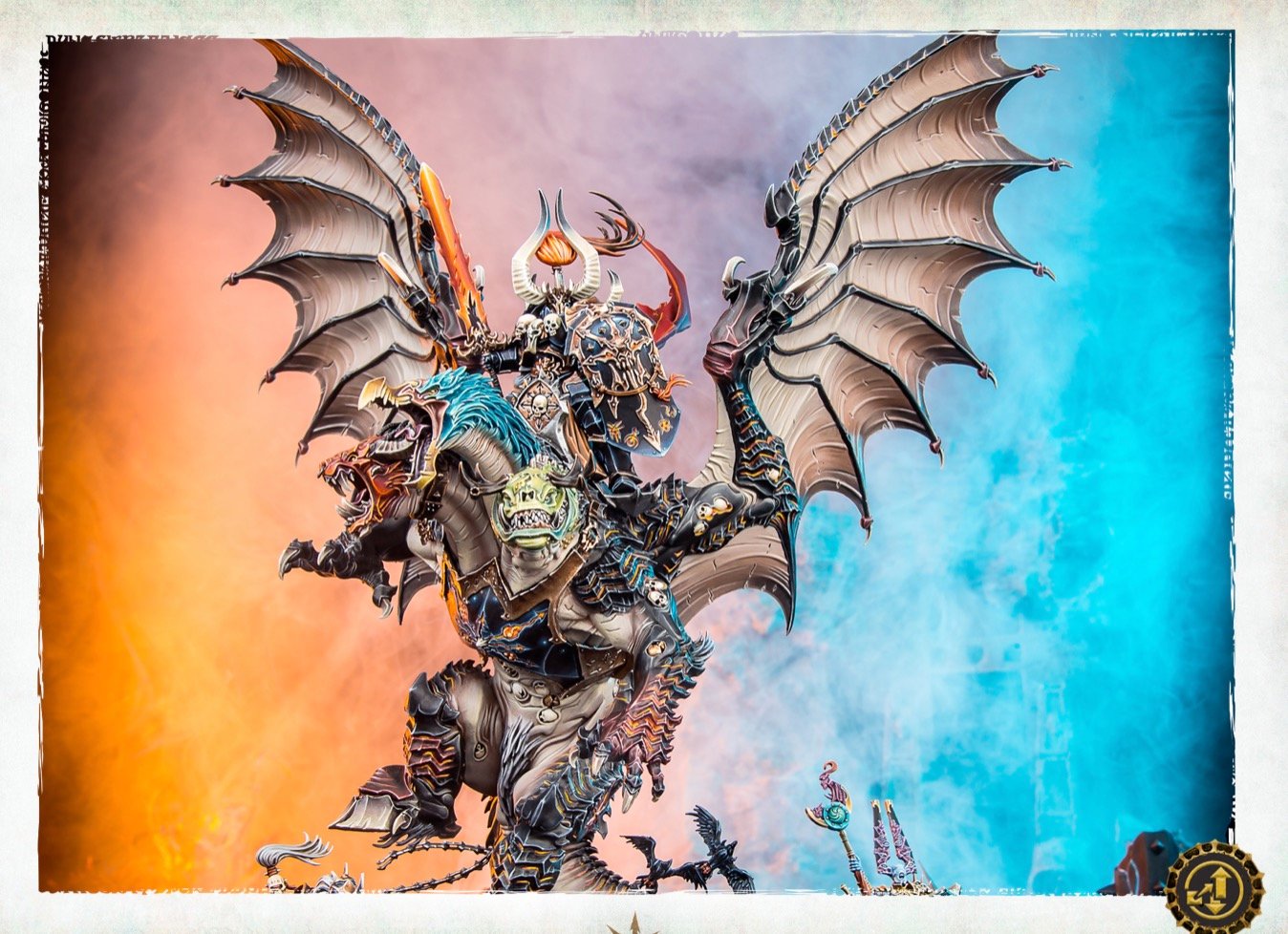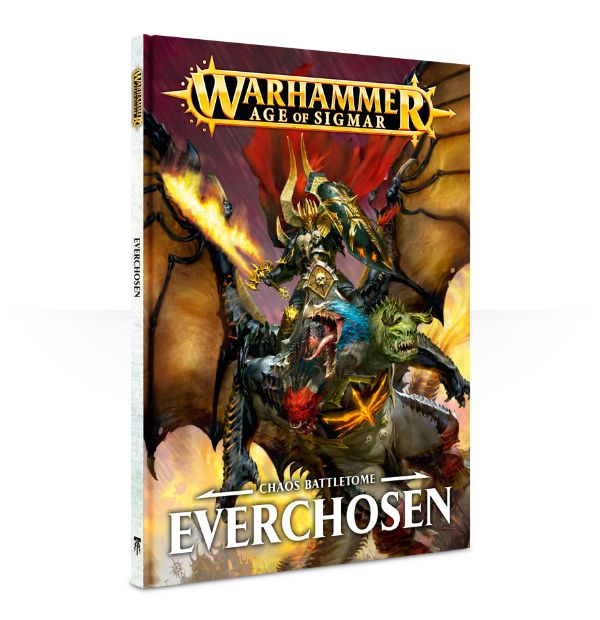 Archaon's new Battletome is imminent and boy is it beautiful! – come take a look:
images via Games Workshop, Apple iTunes & Black Library
As usual, the artwork of Battletome Everchosen is beautiful. It's evocative and pulls you into the Age of Sigmar universe.  come take a look at some samples from this weekend's newest AoS addition:
This 120-page, full-colour hardback book contains:
The incredible, compelling story of Archaon's rise and triumph, with in-depth information on the Varanguard and Gaunt Summoners;
An awesome eight-page fully-illustrated tale of Archaon's battle with Sigmar;
Three brand-new battleplans, inspired by some of Archaon's greatest battles, presenting new and inspiring ways to play Warhammer Age of Sigmar that any army can use;
Stunning photography of beautifully painted miniatures;
Six Warscroll Battalions, covering Archaon's chosen and his favoured mortal warbands of Khorne, Nurgle, Tzeentch and Slaanesh;
Subscribe to our newsletter!
Get Tabletop, RPG & Pop Culture news delivered directly to your inbox.
Comprehensive information on uniforms, markings and colour schemes for every featured miniature, and guides to assembling lesser Chaos warbands sworn to Archaon's service;
An A5 transfer sheet brimming with the marks of Archaon – mark any of your Chaos miniatures with the symbol of the Everchosen!
Grab the Three-Eyed King this Saturday at your local GW or FLGS!