Warlord: Antares Skirmish Sets Running Out!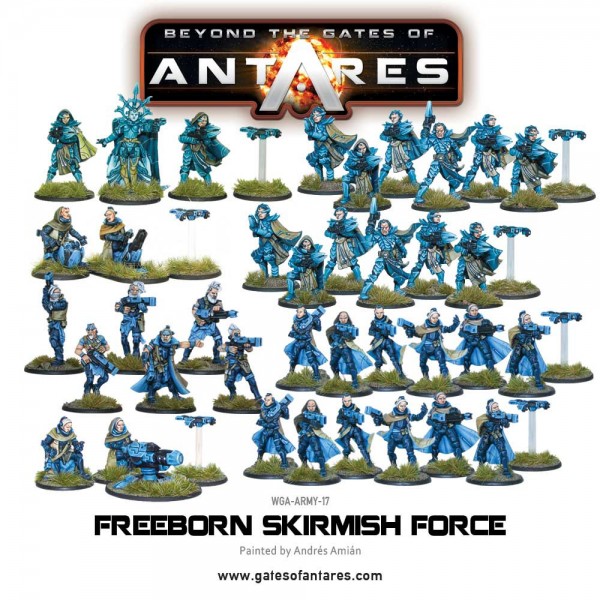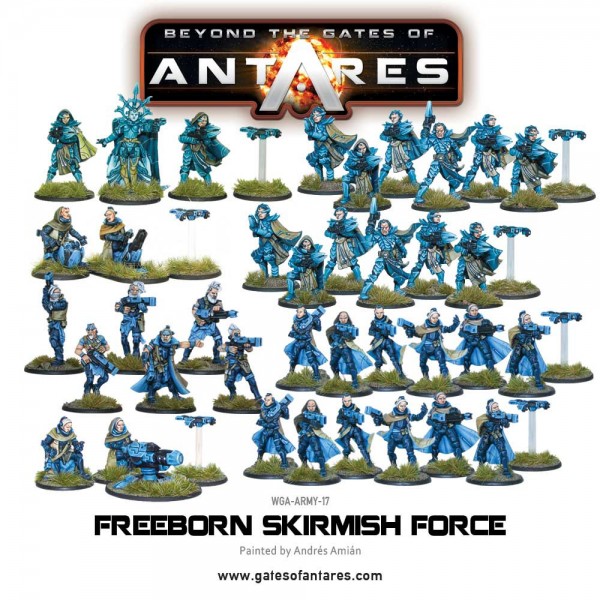 Skirmish Forces are heading out FAST – Get  them while you can!
Demand has been huge for the 3 Antares Skirmish Force deals, so much so that we anticipate stocks will only last until this Friday!
Each skirmish force was built to provide you with a core of a legal army to build upon with the existing packaged range of Antarean figures.

Once the rules became available, with the help of our industrious packing team we went to work on re-making the sets to include more figures to offer you more choice for the squads in your force.

As the process of repackaging and bringing all the units into line with the rules (with shiny, newly boxed, 7 man squads), is nearing completion we will not be making any further Skirmish Force sets for the Boromite Algoryn and Freeborn in the older 5 man format. So get them now to avoid disappointment!

The content of each Skirmish Force Army Deal can be found here:
Subscribe to our newsletter!
Get Tabletop, RPG & Pop Culture news delivered directly to your inbox.
Gates of Antares has been burning up the scene! If you want to get in on that action you're going to want to act quick! You can always start with the Gates of Antares Starter Box: Xilos Horizon if you're not 100% sure where to start!
Gates of Antares is super easy to learn and a LOT of fun to play! What are you waiting for?!