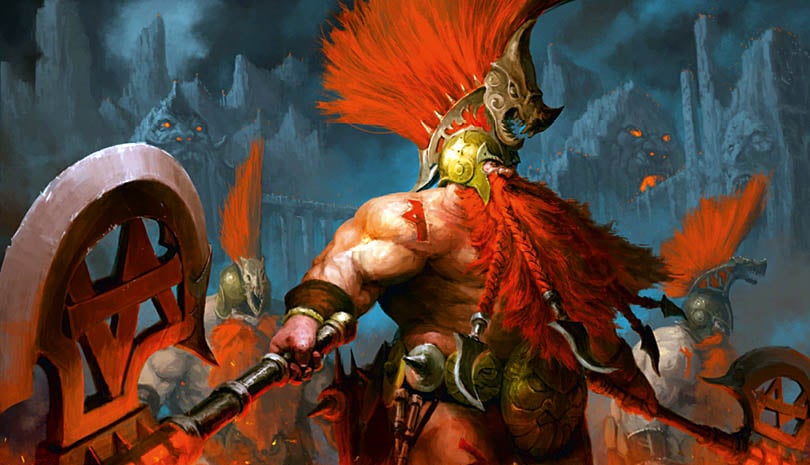 The latest set of Duardin rules are here and next week's teaser awaits. Get in here GW fans!
Berzerker Rules
Here's the latest set of rules on the upcoming Hearthguard Berzerkers doing the rounds on Facebook:
Via Mexican Ork 1-4-2016
Here's a quick recap of what is supposed to be coming this Saturday:
via Archibald_TK 1-2-2015
New Releases:
Fyreslayers Hearthguard (5 miniatures) – 33€ 25£ 40$
Slayers with shorter beards with what looks like shooting weapons, greataxes or some sort of flail halberd.

Fyreslayer Vulkite Berserkers (10 miniatures) – 45€ 35£ 60$
Slayers with dual axes, or a bladed shield coupled with an axe or pickaxe.

Fyreslayer Auric Runemaster (1 model) 23€ 18£ 30$
This is not the one we saw on the sprue, that one carries some sort of brazero staff and he… he… he has no mustache!
Next Week's Teaser:
"The child of Vulcatrix and the Key bearer"
via lbecks 1-4-2016
Shall translate to something along the line of "The child of Vulcatrix and the Key bearer"
For those who missed my comment before, keys are a recurrent item in Fyreslayers design.
So it looks like next week will be the new Fyreslayer models for wave two's release of the new Duardin
OK Age of Sigmar fans, what do you think of those stats?