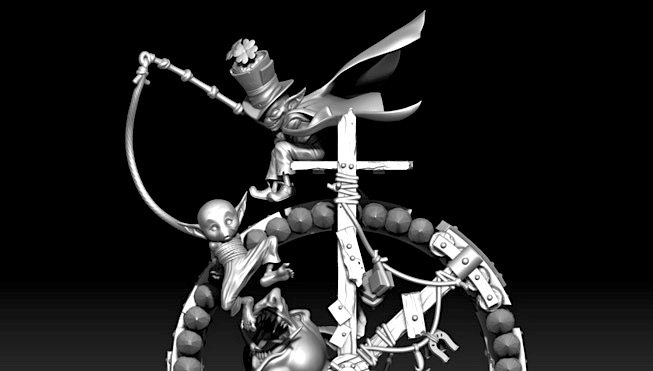 If you like hamster wheels, 4-leaf clovers, pigs and Gremlins – it's your "lucky" day!
This week's Monday Preview is a look at the Lucky Emissary, the Emissary of Fate for the Gremlin Faction. This mighty model is an exciting pork-powered wrecking ball. Like all Emissaries, it also comes with an Upgrade that directly benefits every Gremlin Master.
If you like Gremlins, there's no way you can pass up this Emissary.
Come on over to our forum to discuss this model!