BoLS Unboxing: The Grizzled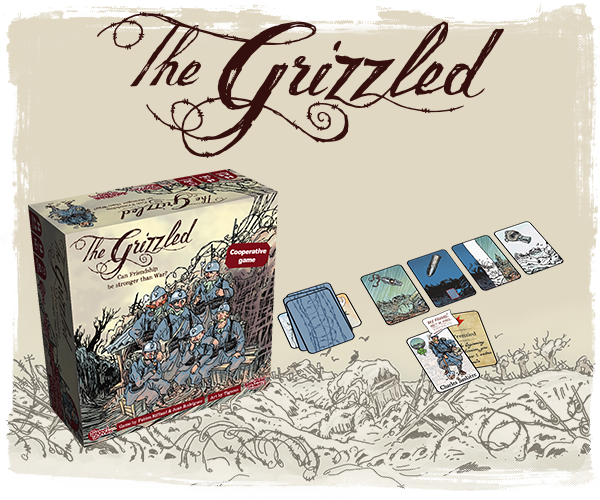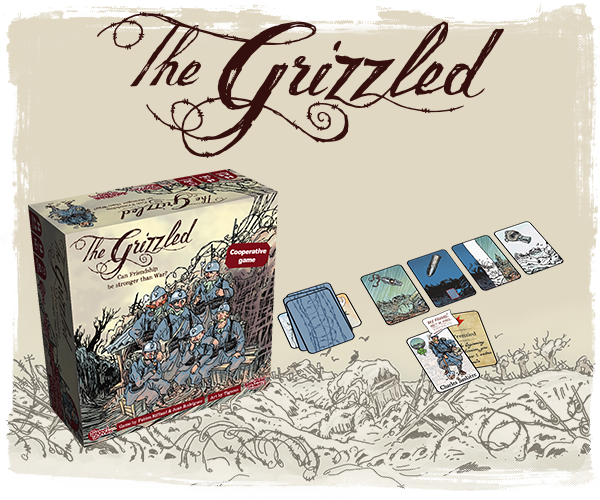 Can your friends survive the Trenches of WWI? Check out the game that puts the power of Friendship to the test: The Grizzled
Hello BoLS Readers, AdamHarry here with a unique game – The Grizzled. It's a Co-operative game that takes place in the trenches of World War I. Players take the role of a squad of friends sent off to war. Through a mix of cunning, leadership, inspiration and risk-taking – players have to survive long enough to reach peace. If too many players die, you all lose – but sacrifices will have to be made in order for peace to be attained…
Overall – I really like everything about this game. The mechanics are solid, the interplay between players and the "game" is really interesting, and the art work from French Artist Tignous is outstanding! Games are around 30 minutes – so it's fairly quick and you can scale the difficulty up or down based on how comfortable you are with the game. So go check it out and see if your friends can survive the trenches!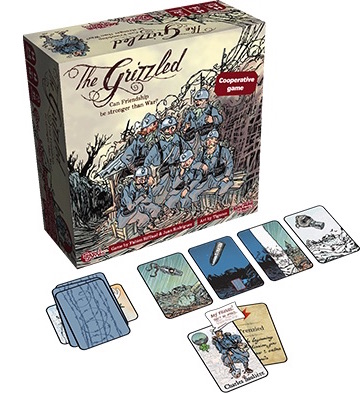 Through what tragedies can Friendship endure? The Grizzled is a fast-paced, fully cooperative card game for 2 to 5 players that takes place in the trenches of World War I.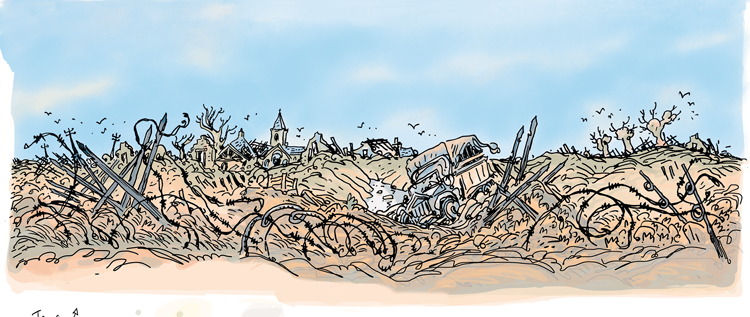 Already a best seller in Europe, The Grizzled is an elegant game of avoiding threats and leading a team, and is regarded as one of the finest cooperative games ever made.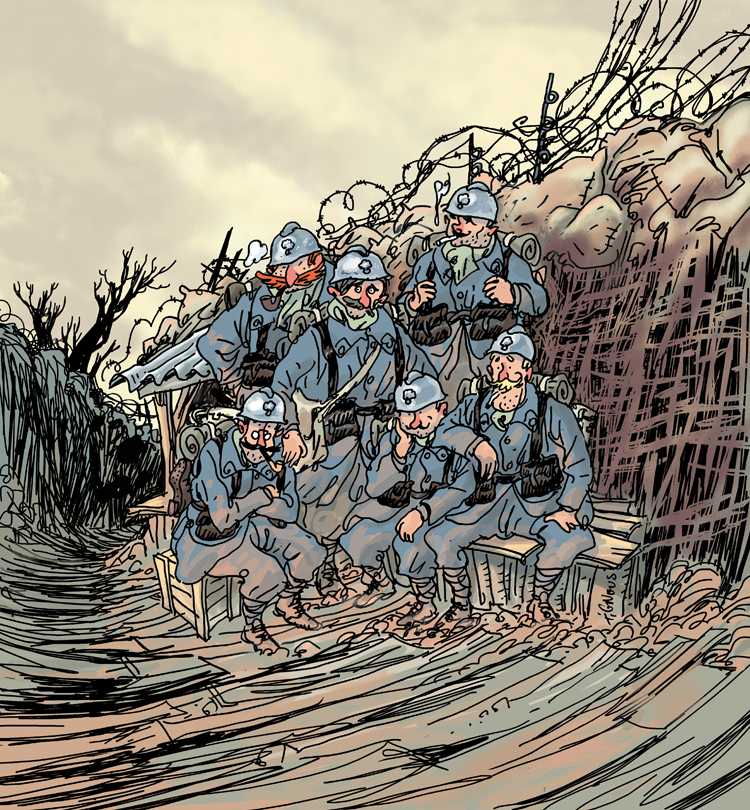 Featuring beautiful art by French artist, Tignous, The Grizzled's outstanding art is the perfect complement to its message of peace and enduring friendship.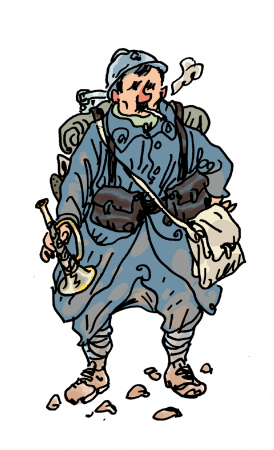 Subscribe to our newsletter!
Get Tabletop, RPG & Pop Culture news delivered directly to your inbox.
The Rules are free to download and check out. So give those a shot take a look at the cool artwork and read up on one of the most unique games I've seen in a longtime.
What do you think of The Grizzled? How about the setting in World War I? Let us know in the comments below!