Tabletop Spotlight: Mombasa


The Tabletop Spotlight is on Mombasa  – a strategic trading game. Your fortune awaits!
Hello again BoLS Readers! I'm back with our friends from Dragon's Lair Comics & Fantasy to shine the Tabletop Spotlight on Mombasa – a very deep strategy board game set during the 18th century in Africa! What's truly unique about this game is the sheer number of strategic game mechanics all thrown in – it's got something for everyone! There is trading, resource management, buying shares and expanding your territory – but only by mastering all the mechanics will you be able to earn your fortune.
This game is rated for +12 and it's 2-4 players but based on the learning curve and deep strategic game play I'd probably say this game is a tad more complicated than some of the other board games we've covered. The play time says 90 minutes and while that may be true, I wouldn't be surprised if a group of first time players went over that mark by more than a bit. That said – I do think this games strategic potential is worth looking into. Juggling all those balls in the air is what makes this game entertaining and trying to calculate the best move while guessing your opponents moves is why this game is so interesting. So give it a look – and say the name a few times…It's FUN!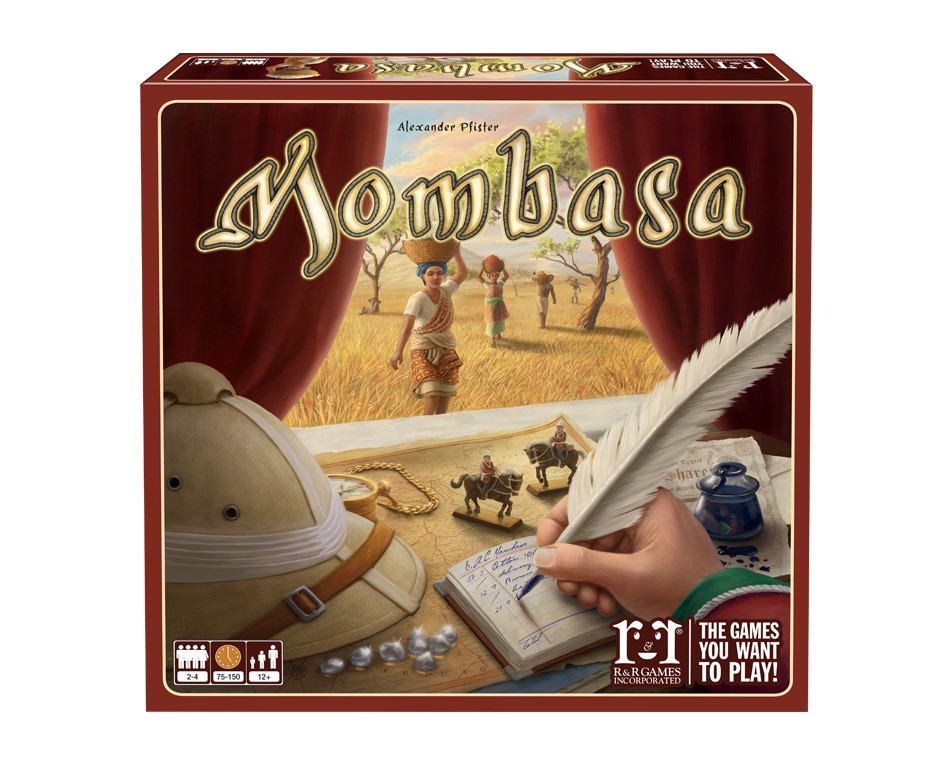 Mombasa is a tense Euro-style strategy game set in 18th century Africa, where great wealth and fortune await players. An innovative Alexander Pfister design, Mombasa features a unique rotating-display hand-mechanism that drives game play. Trading goods reaped from your plantations, you acquire shares of companies based in Mombasa, Saint-Louis, Cape Town and Cairo.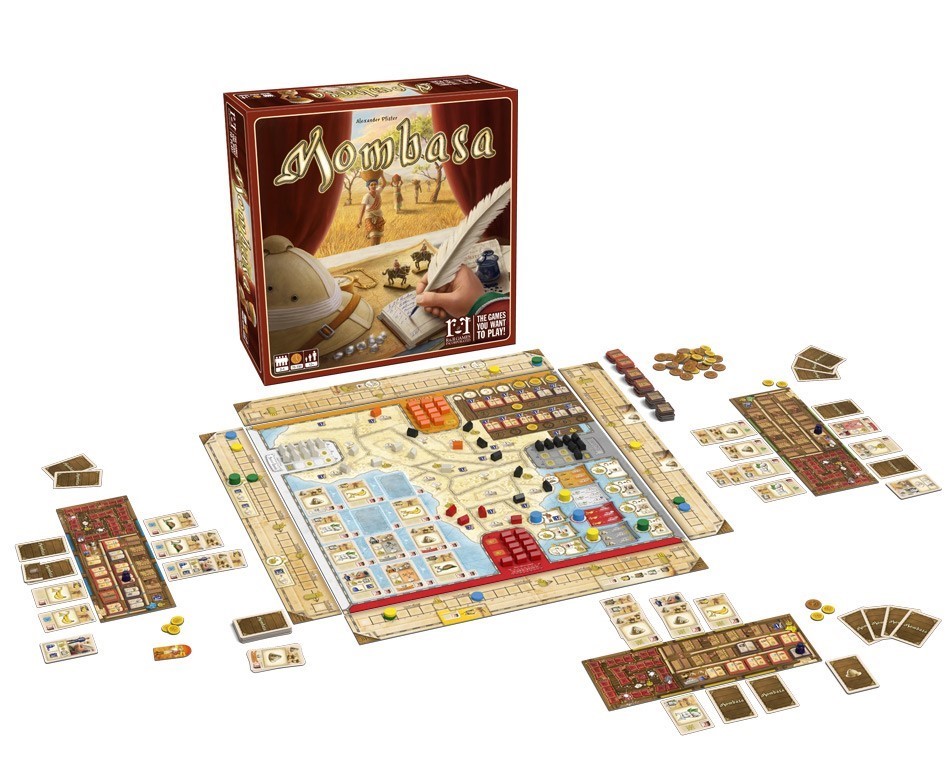 However, the value of a company is only as good as its sphere of influence. So expanding into new territories is vital if you want your investments to pay off. Players start with an identical hand, but acquire new and more powerful cards from the rotating display throughout the game. With a variety of paths to victory and double-sided company boards, each game will be a new and different challenge!
Mombasa, Mombasa, MOMBASA!!!
Subscribe to our newsletter!
Get Tabletop, RPG & Pop Culture news delivered directly to your inbox.
[mepr-active memberships="290601, 290602, 290603, 290604" ifallowed="hide"][/mepr-active]