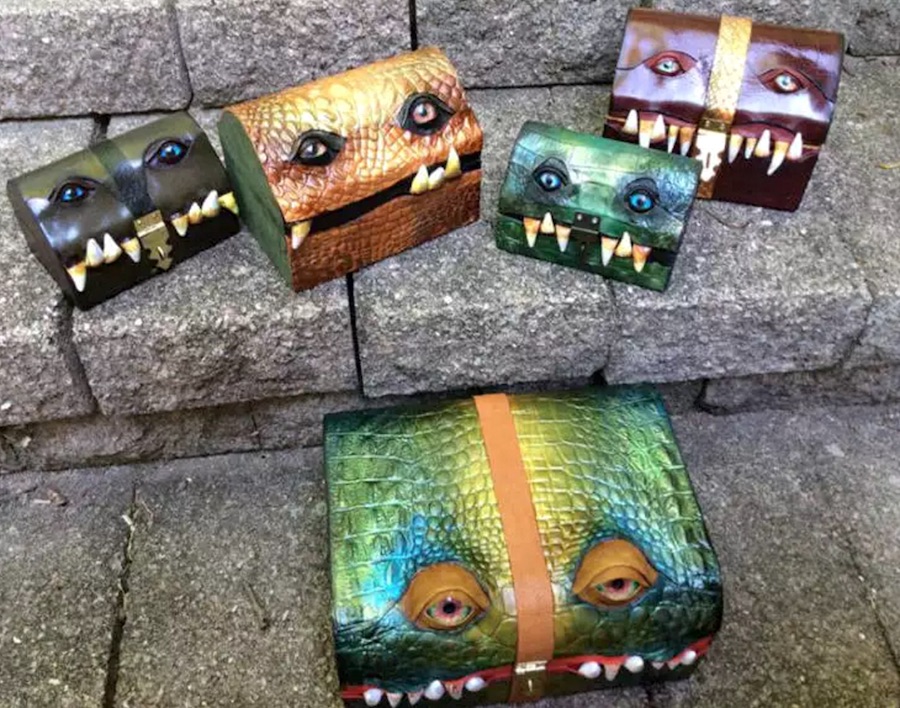 Need a place to keep your amulet of health or cloak of displacement? These boxes are perfect!
Mellie Z. over at Wayward Leather makes these amazing, and occasionally adorable, monster boxes that hark back to one of the oldest monsters in D&D: the Mimic.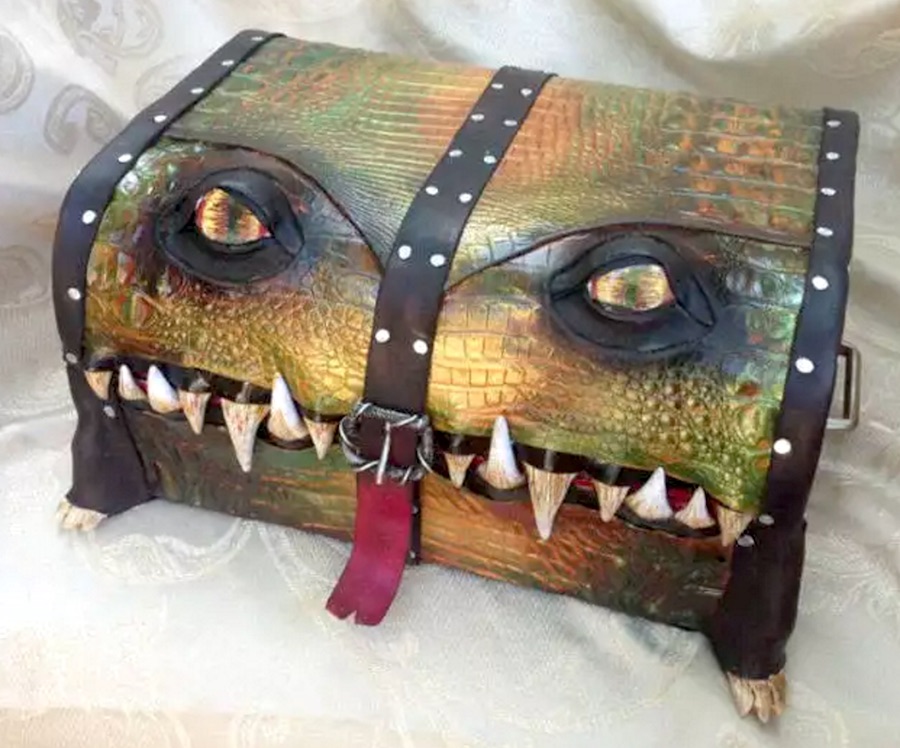 They first appeared in first edition nearly 40 years ago, and are described in the Monster Manual as:
"… shapeshifting predators able to take on the form of inanimate objects to lure creatures to their doom. In dungeons, these cunning creatures most often take the form of doors and chests, having learned that such forms attract a steady stream of prey."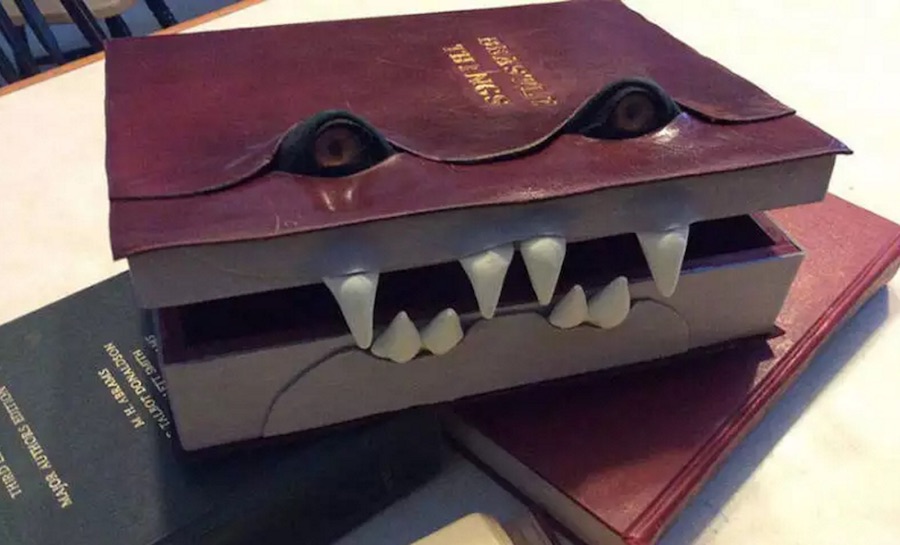 The smaller versions are generally friendly and more intelligent than their larger counterparts; and can be enticed into sharing information with players when given food.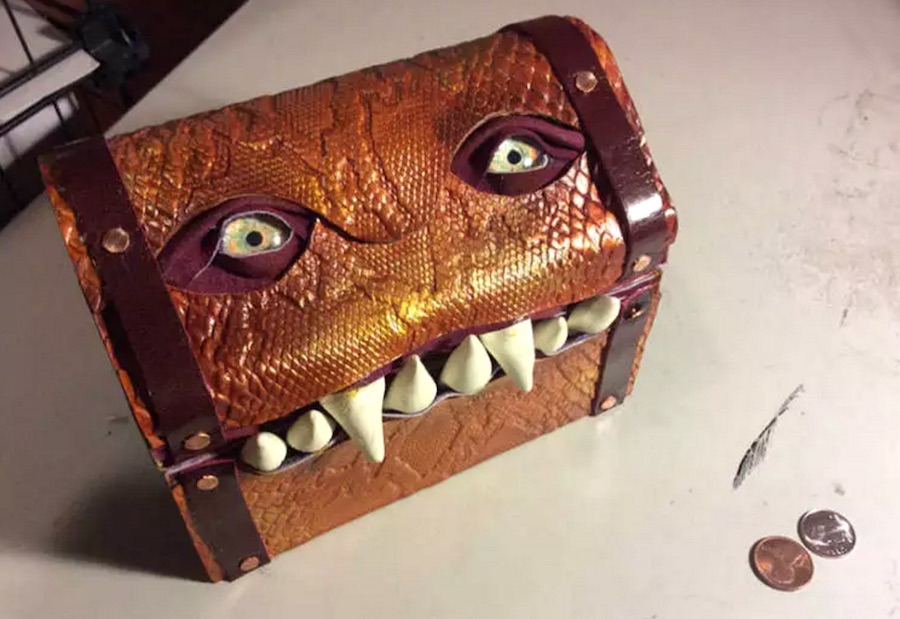 The larger the mimic the more predatory and animalistic they become… they are unable to communicate and attack anything within reach.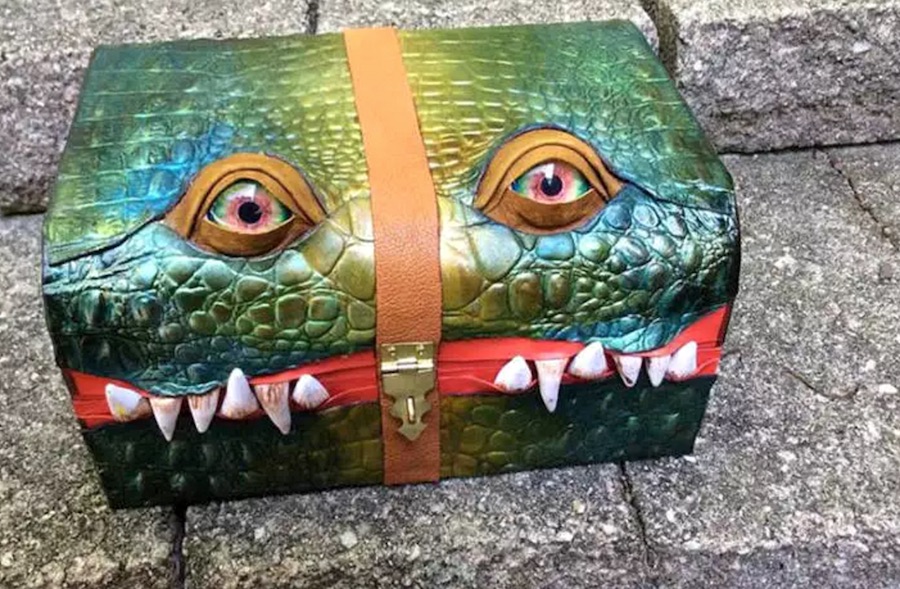 She has a mimic box and a bag available in her Etsy store right now… they're one of a kind, so if you want one jump on it!
Have you come across a mimic in your games? Share your tales in the comments!