Dwarf Lava Salamanders – WD 102 – Inside the Covers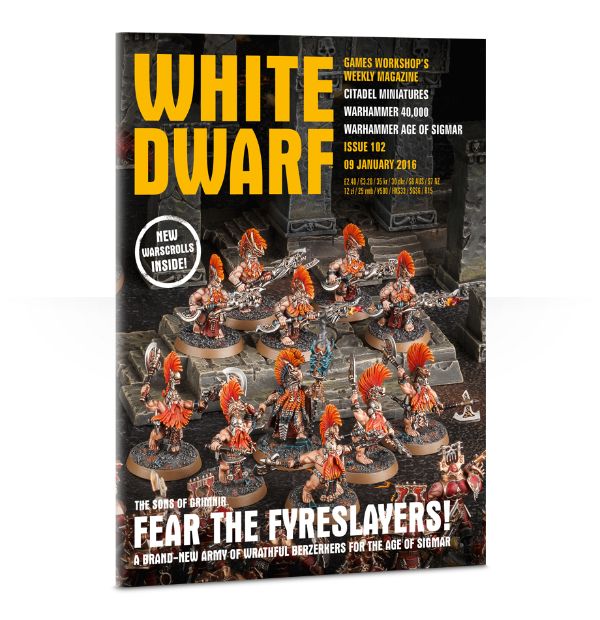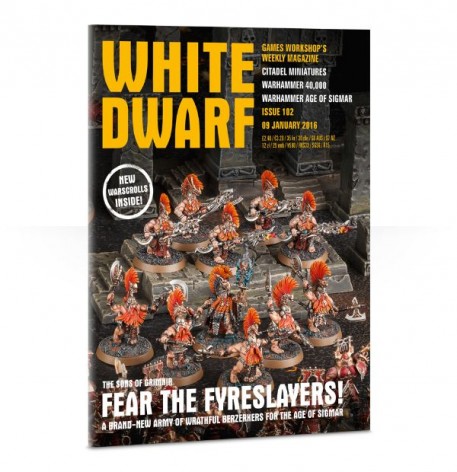 Come see the new issue that's BIG on content for the new Dwarf models including the Lava Salamander that has everyone talking.
The newest White Dwarf is here, resplendent in the glory of the Ur-Gold and FOUR new Duardin model kits to boot. Checkout the new Army features, Paint splatter, and of course the rules for the new Dwarf kits themselves.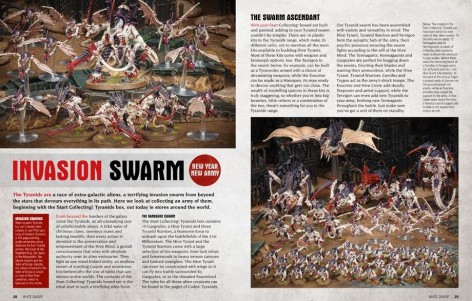 Description
A bumper White Dwarf (36 pages plus a special gatefold section) announces the arrival of the Fyreslayers, stout duardin berzerkers who worship the lost god Grimnir and battle across the Mortal Realms in search of ur-gold. But why? The answer might surprise you…

We take a first look at this great new range for Warhammer Age of Sigmar with Paint Splatter and warscrolls for all the new releases, plus a look at some stunning Fyreslayers art in Illuminations. This really is the essential, comprehensive introduction to the warrior sons of Grimnir! We've also got a look at starting your own Tyranid army in Invasion Swarm and still yet more of the usual madness in The Week in White Dwarf. They'll soon be rarer than ur-gold, so grab one now.
Rated 3.6 out of 5.2 cats for non filler hobby loving
Latest News From BoLS: