2015 is a wrap and with that comes the yearly tradition of recapping all the projects I have completed through the course of the year.
Hello BoLS!
Modelling and painting are my life, but the last days of a project, photography and sending the finished images to the client, are an exhilarating cherry on top of what is always a long labor of love.  It is a shame that in today's fast paced world that moment is always fleeting, so these yearly collections are a great excuse to go back and remember the fun that was had and for some of you possibly catch something you may have missed.
While I take many images of each project, it is not possible to fit them all within the scope of these articles.  Feel free to check the links below each set for more photos.
Thanks to all my clients who made 2015 my biggest and best yet.  Every project this year was very unique, and 2016's schedule is looking equally packed with interesting projects.  Happy New Year and see you on the other side!
For general information on my services: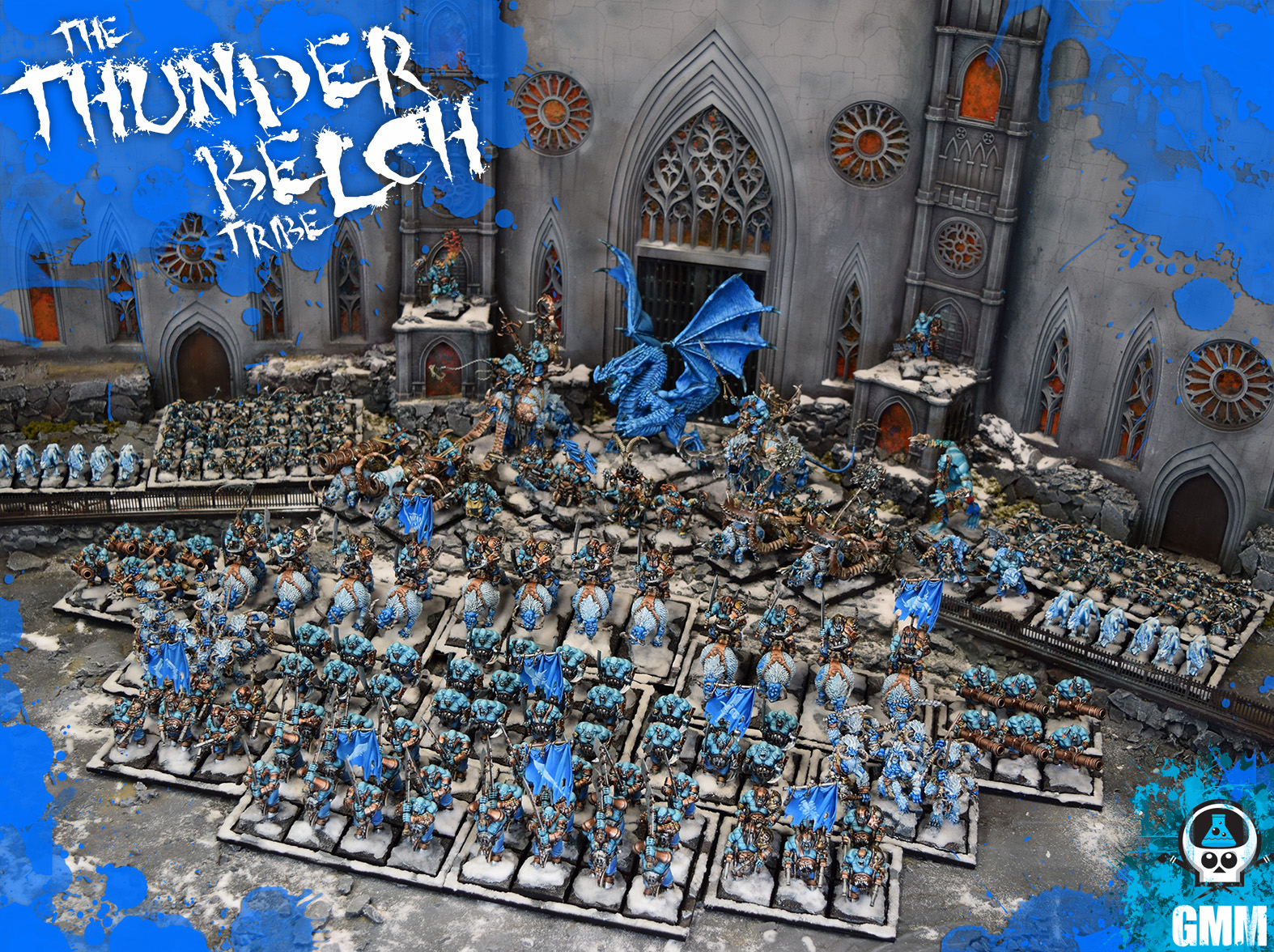 Let's begin part three with a big one, an icy Ogre Kingdoms army.  This was the last project of 2015, finished in mid December.  It is designed for 8th edition Fantasy, which the client still plays and enjoys.  Over 180 Ogre nipples were painted in the making of this army.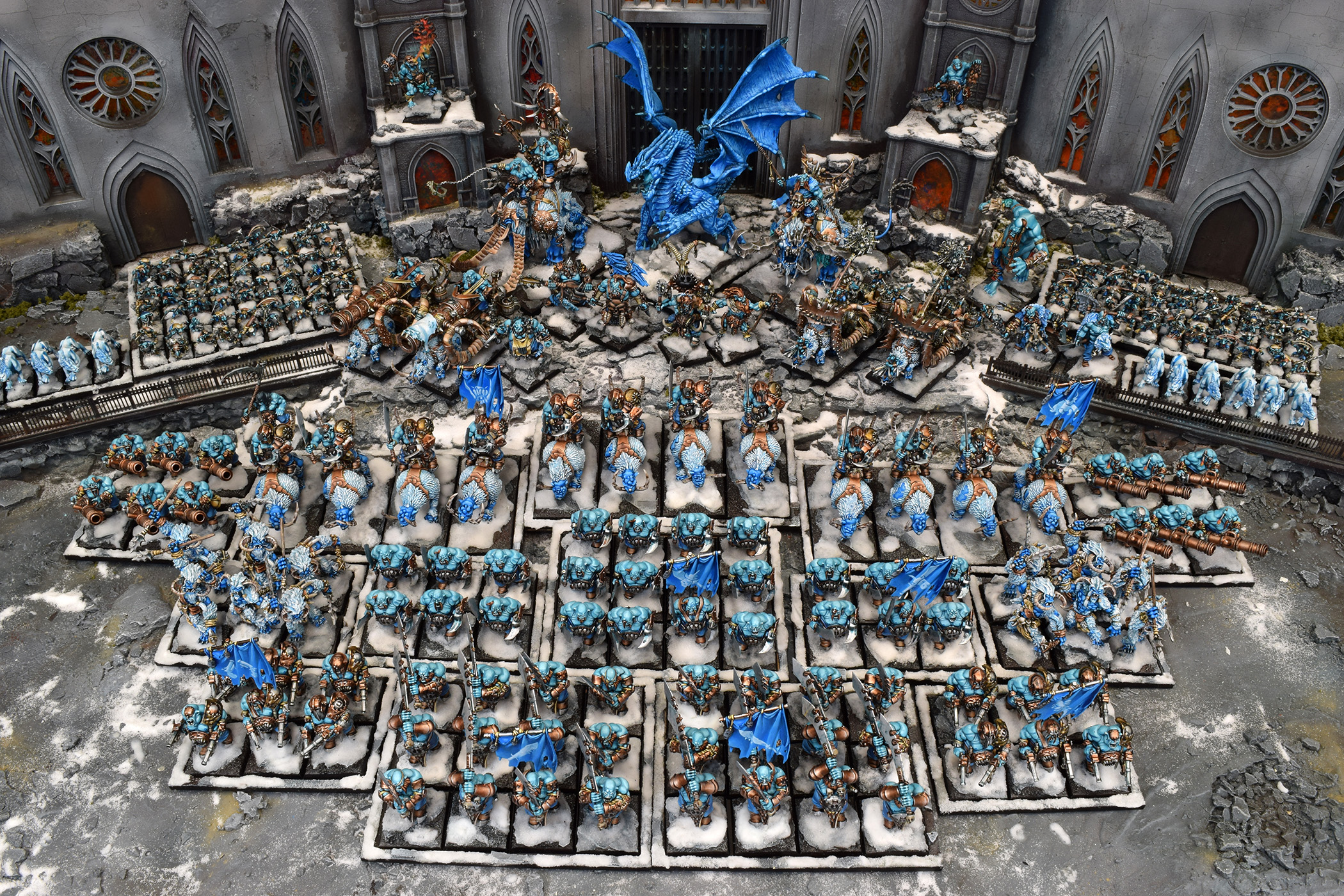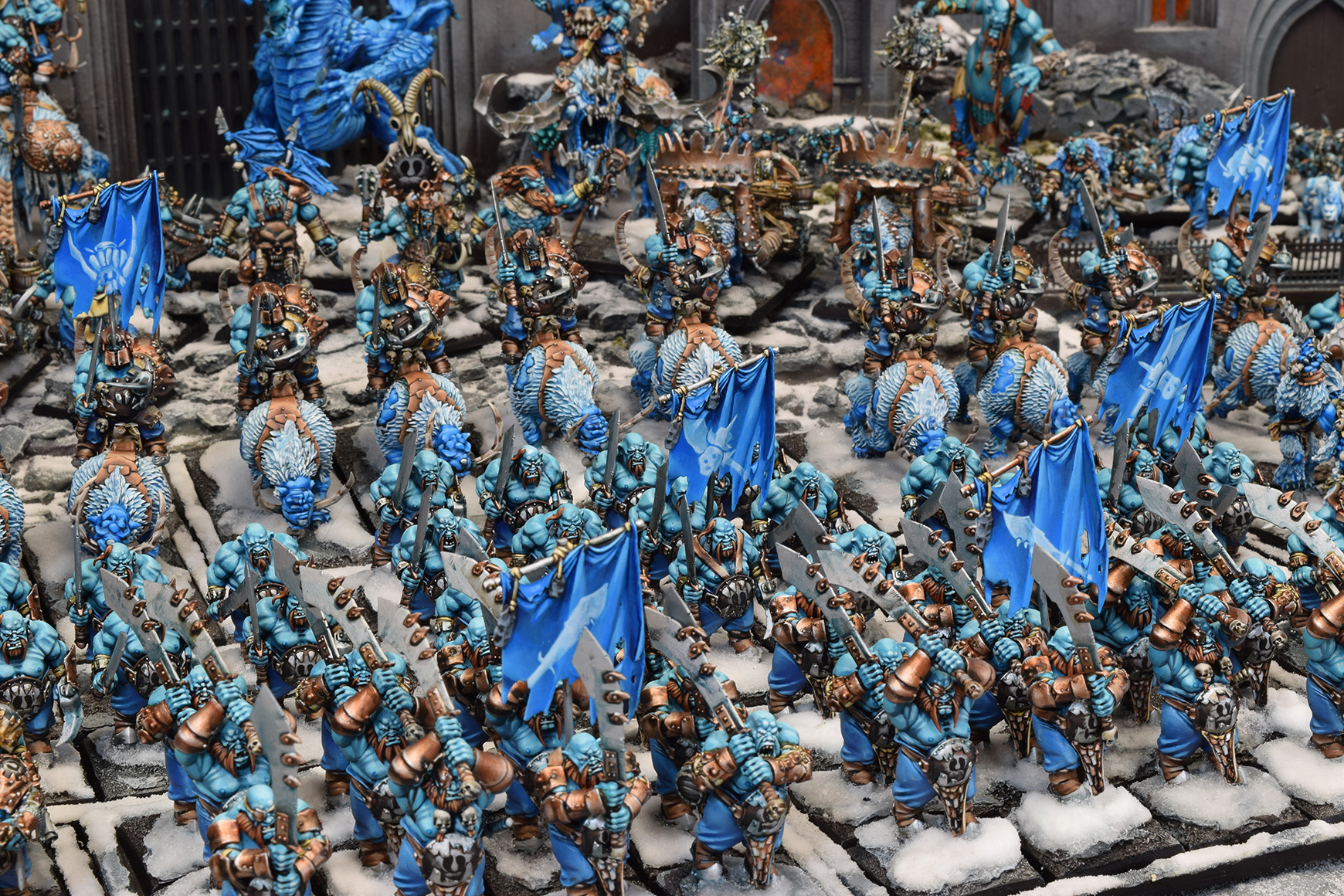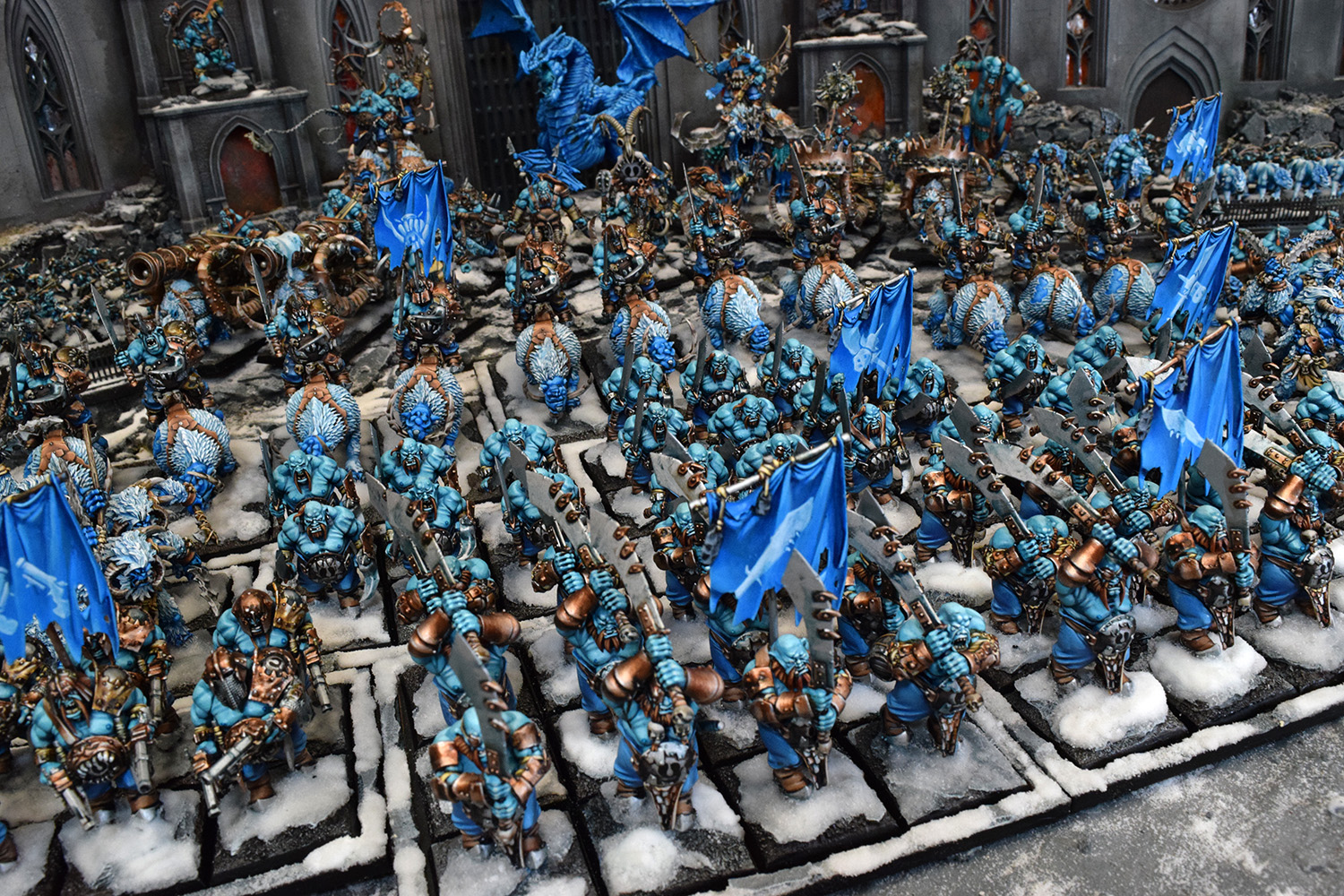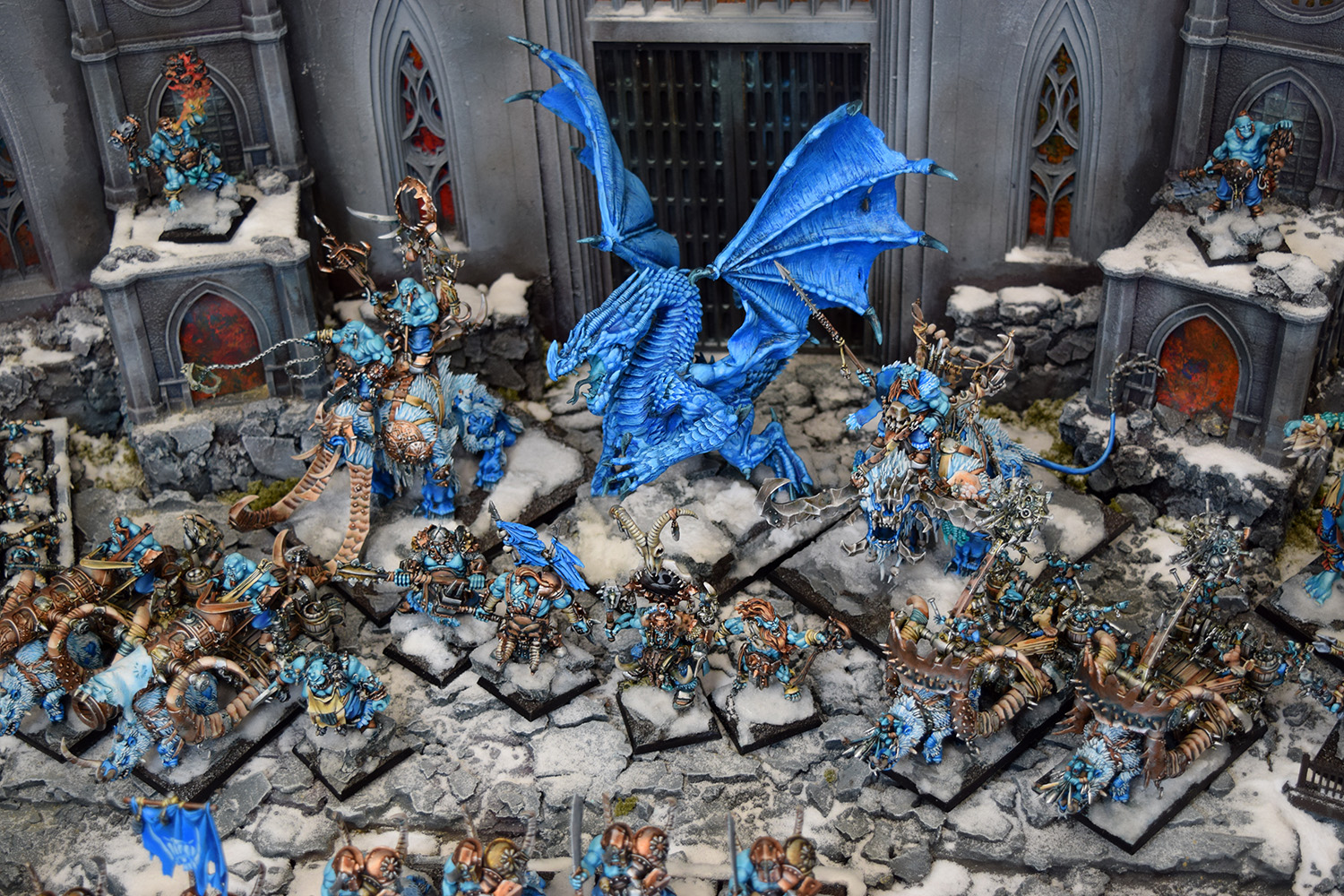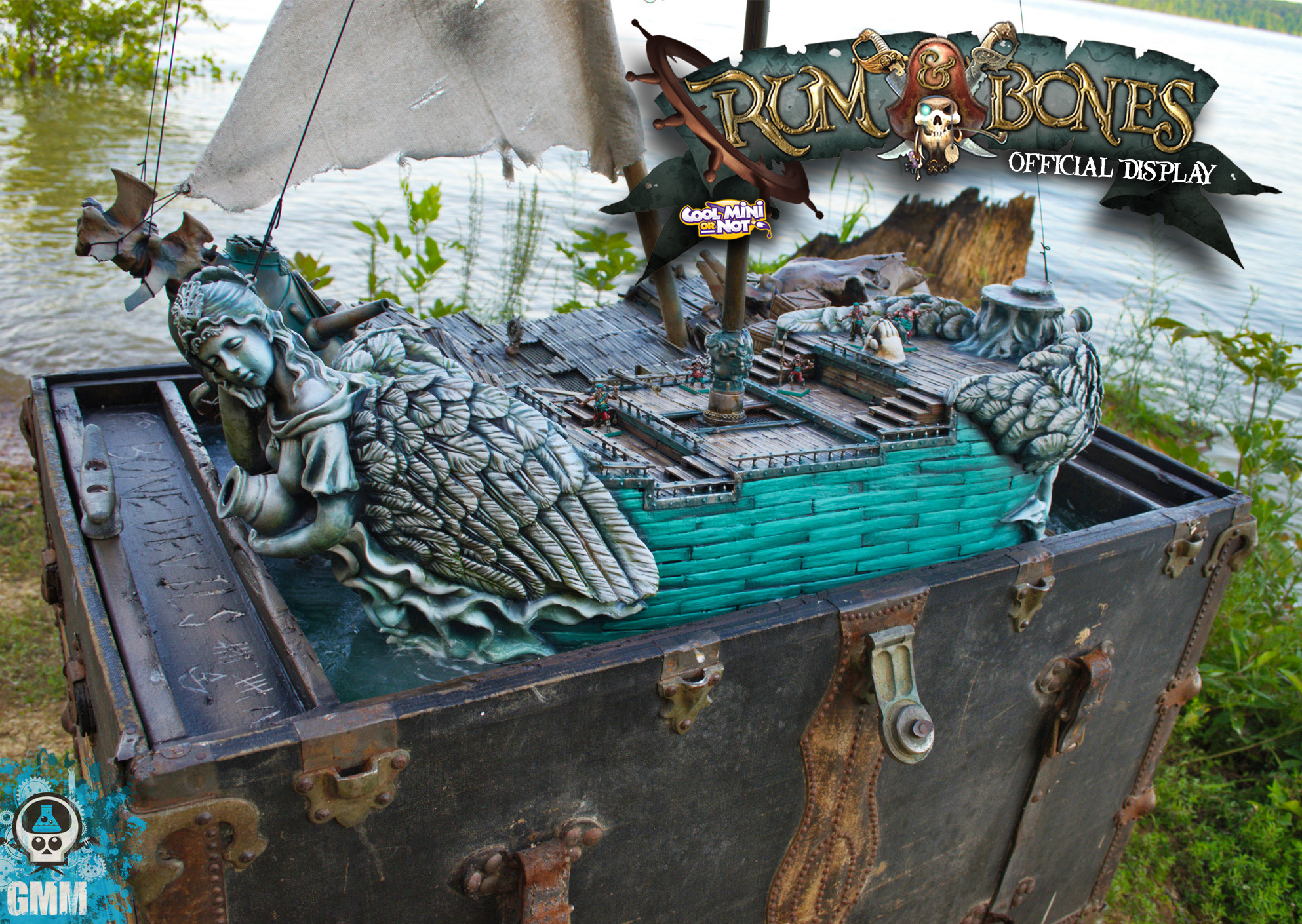 Now for something completely different, a display for Cool Mini or Not's Rum and Bones board game.  Rum and bones is a game of ship boarding battles, and this three dimensional representation of the board space was made to celebrate it's release and taken to Gencon 2015 in August.  Each boat is entirely scratch-built and nested in three gallons of clear resin.  The gaming "tray" sinks down into the box for transport between conventions.  It now resides at CMoN headquarters in Atlanta.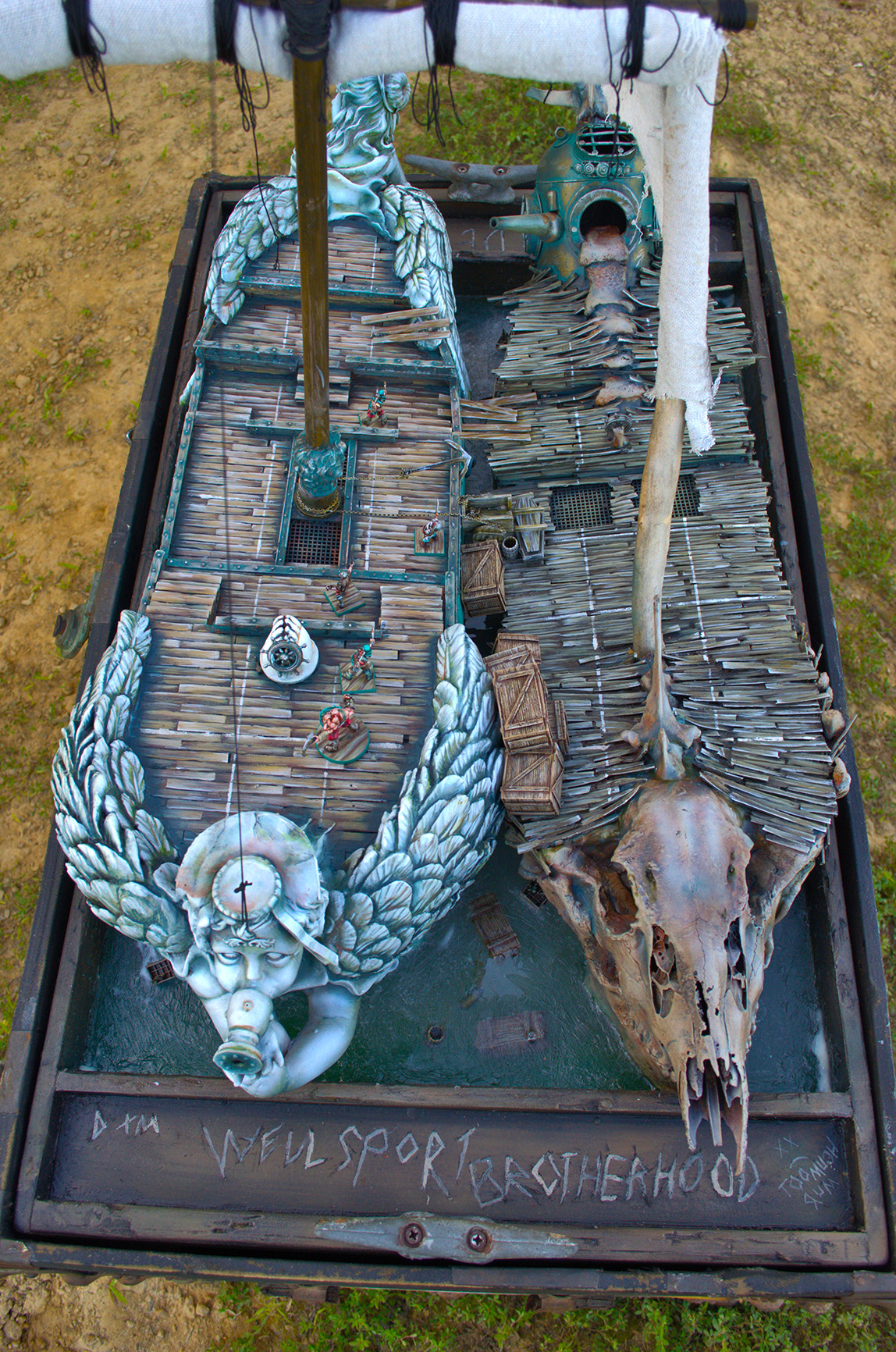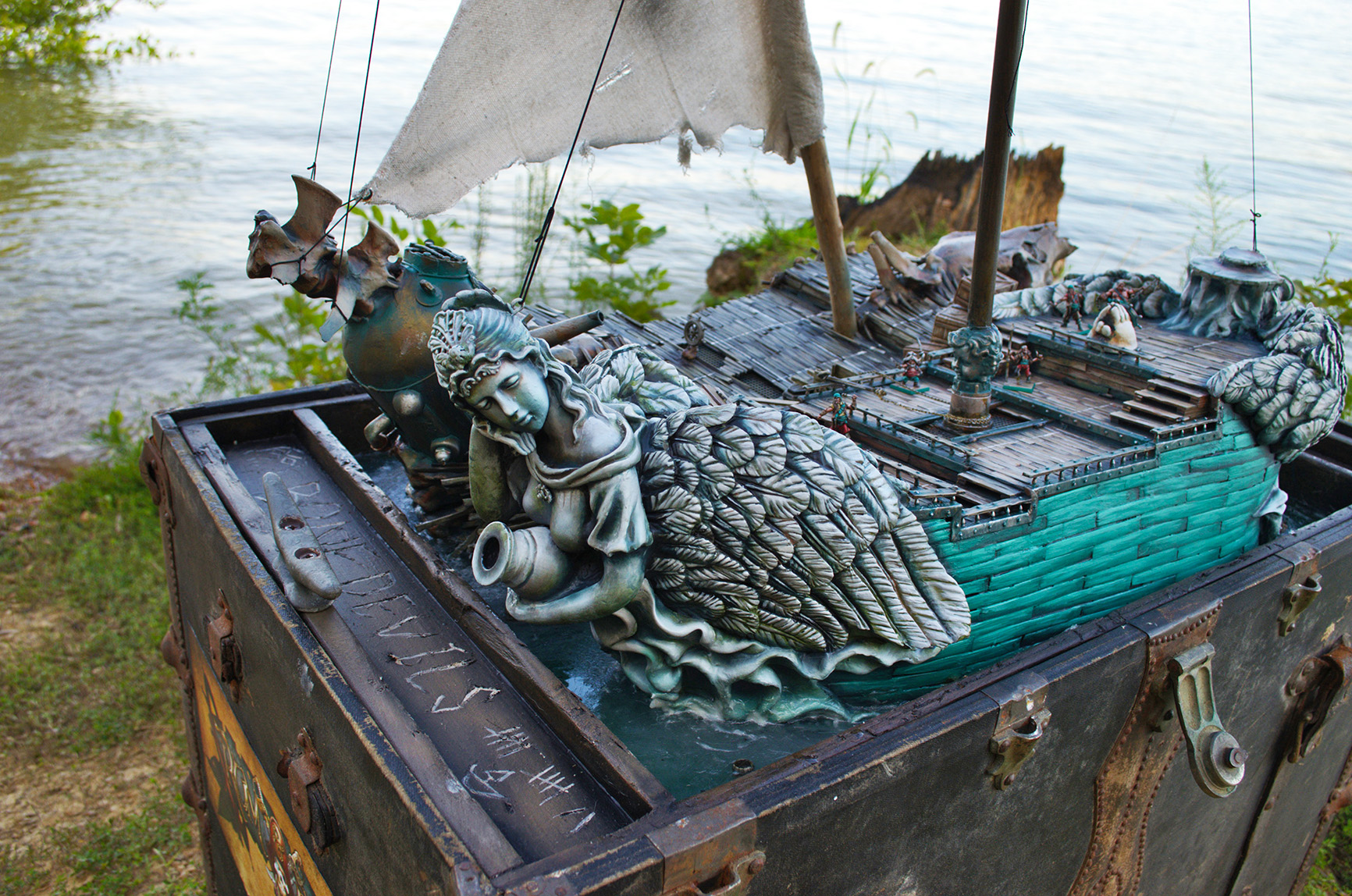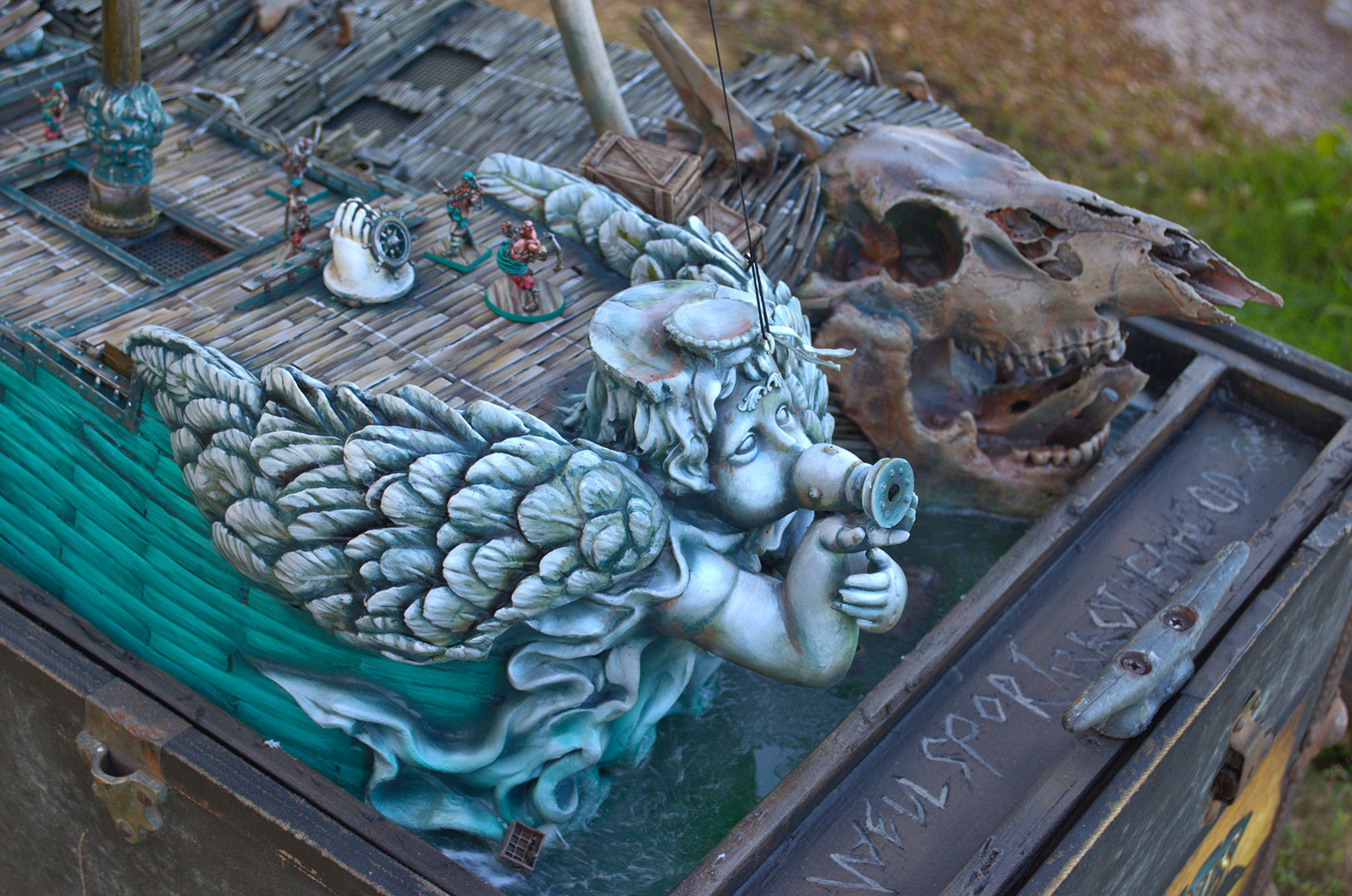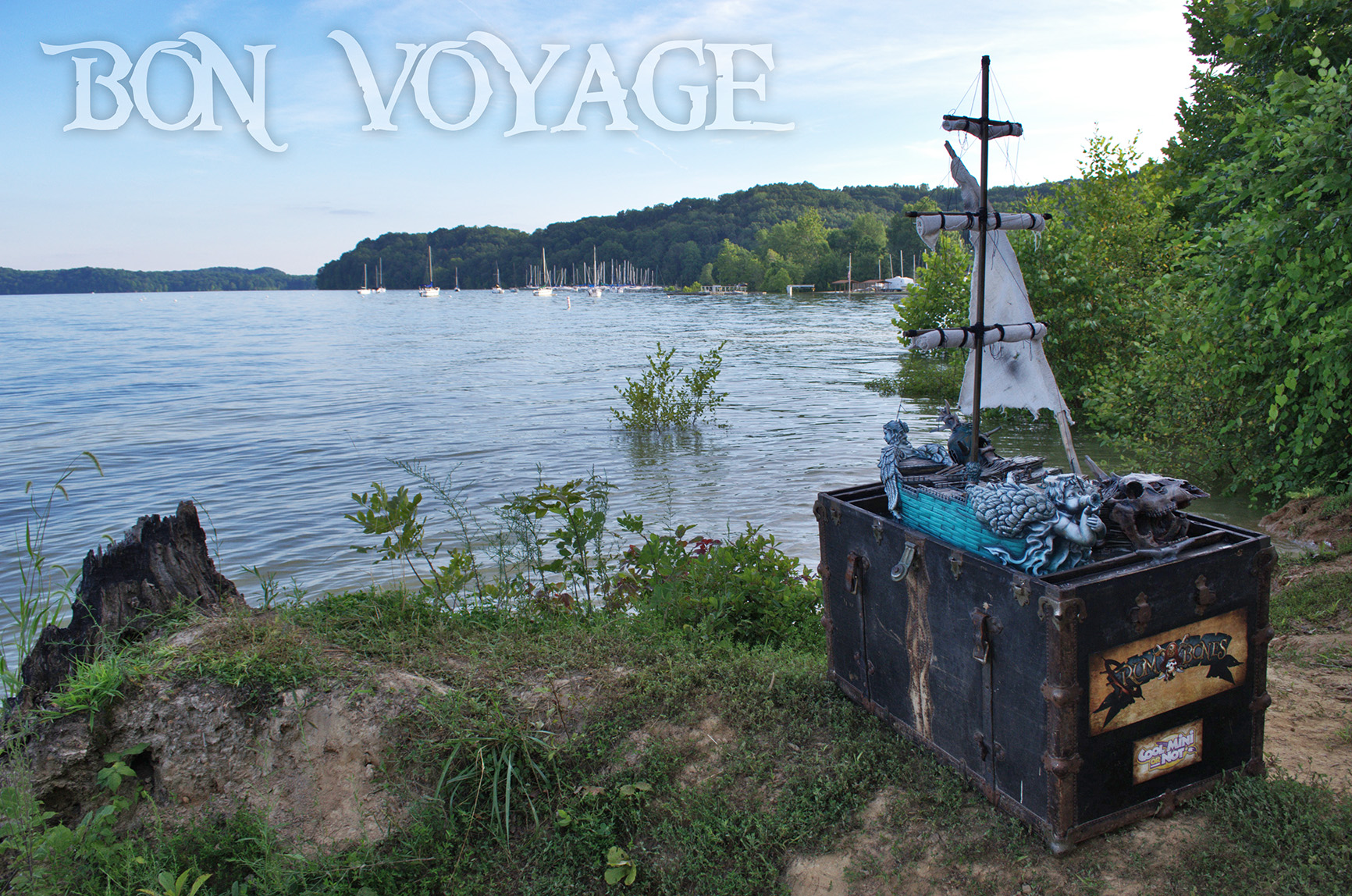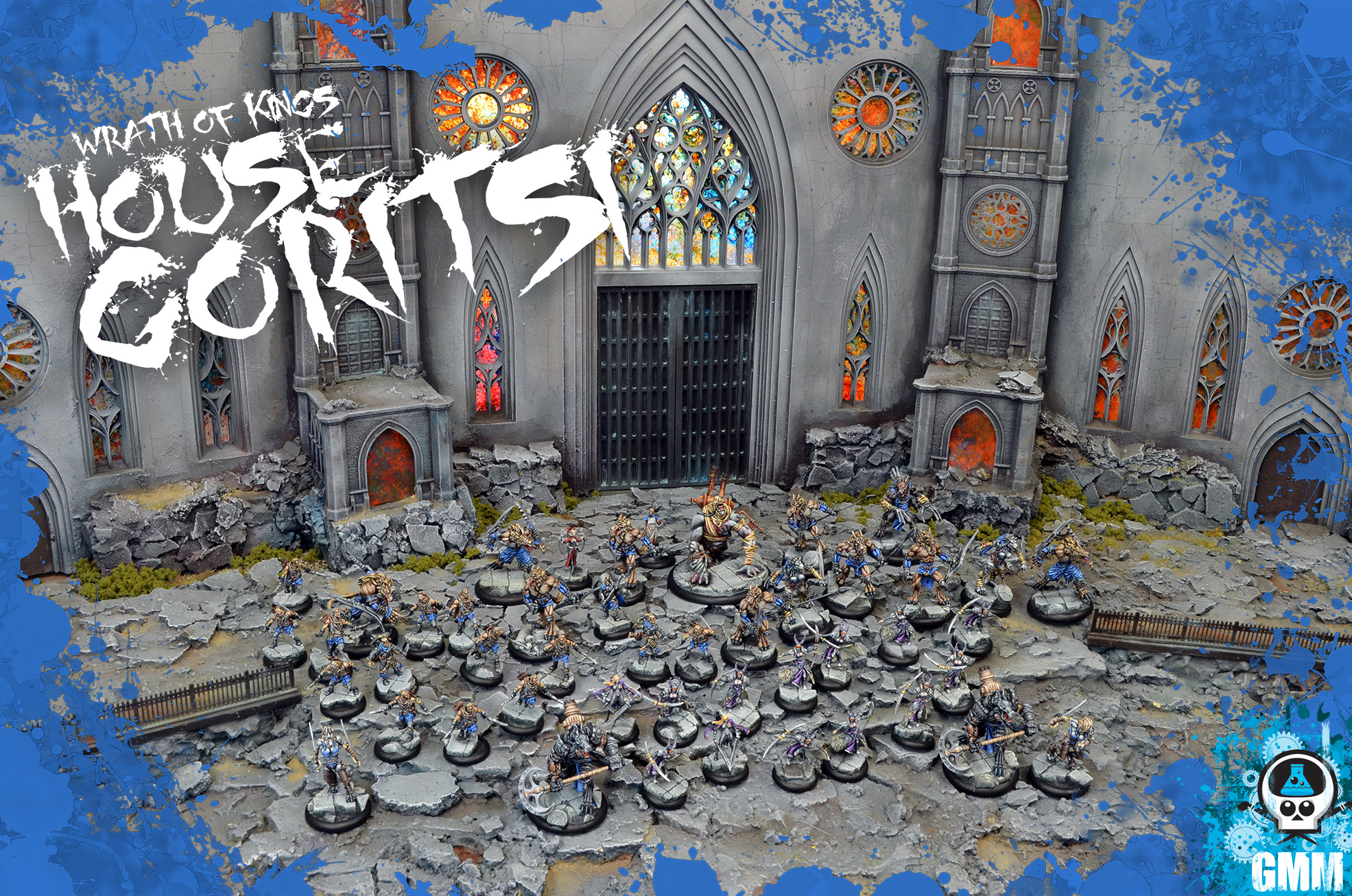 Some more CMoN goodies, this army is a Wrath of Kings House Goritsi demo army.  Wrath of Kings has some great fantasy sculpts, and was a pleasure to paint.  Look for them at the CMoN demo tables at your next convention!