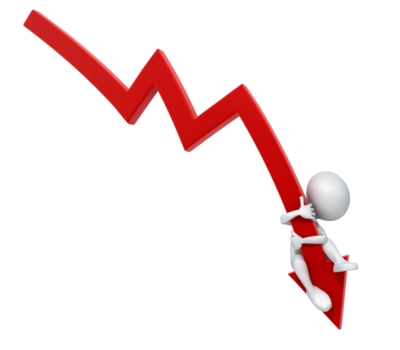 Games Workshop had a "Bad Christmas" according to The Guardian – but how bad was it?
Sales numbers were down for Games Workshop over Christmas this year with the UK's The Guardian saying that they had lower that predicted annual profits.
via The Guardian "Games Workshop fails to weave its magic at Christmas" 1-8-2016
Games Workshop, which makes and sells fantasy model games such as Warhammer, the Hobbit and Lord of the Rings, has had a bad Christmas and predicted lower annual profits.

The company said December sales were below expectations, and warned that pretax profit for the year to 29 May was unlikely to exceed £16m. Last year, it made profits of £16.6m.

Sales fell at its global network of 430 shops, where customers can paint and play with figurines, while online sales increased 5.3%. Its miniature figures are made in Nottingham and exported all over the world, with nearly three-quarters of sales outside the UK.

Pretax profits were flat at £6.3m in the firm's first half, the six months to 29 November. Sales fell by 2.2% to £55.3m.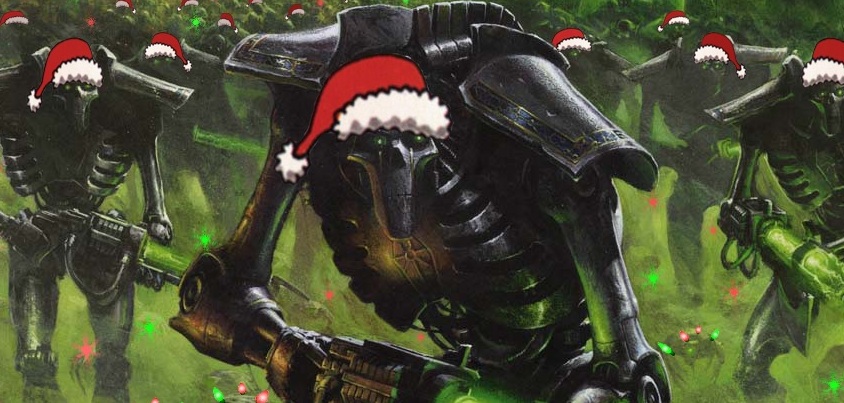 The article also goes on to say that Games Workshop also hired a recruitment expert to help "ensure a constant supply of store managers" while at the same time saying "[Games Workshop] also froze staff pay last year to keep down costs." That's a bad combination and could be a factor in Games Workshop's 30% turnover rate. They are also continuing to push the rebranding efforts changing the stores names from "Games Workshop" to "Warhammer" because, according to Kevin Rountree, "It is what our customers call us."
As far as the numbers go you can view them from their Half-Yearly Report which is out now: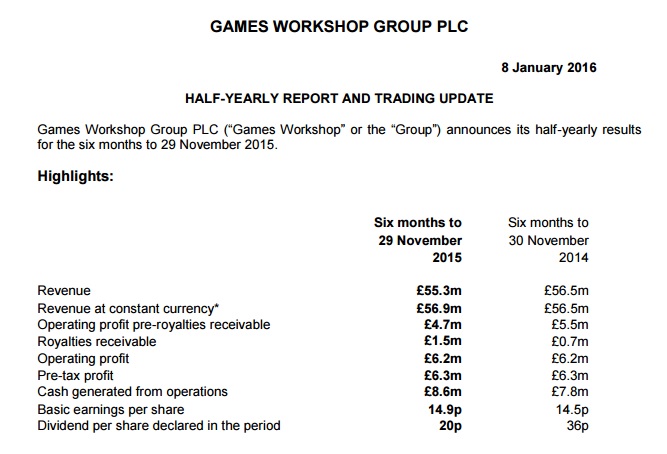 What's your take? Is The Guardian right and it's just a case of a Christmas misfire or does this go deeper? Let us know the comments below!