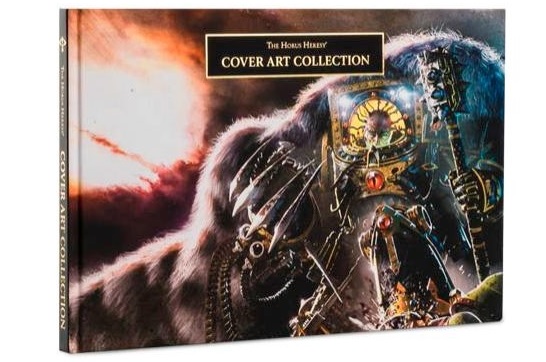 Black Library has compiled The Horus Heresy Cover Art Collection – come look at some of the awesome cover art that YOU can own!
More than 75 Covers make up this amazing collection. Black Library has set them up in such a way that presents them in a narrative sequence from the start to it's exciting climax. But you better act quick – less than 500 of these limited edition books are available to order…
via Black Library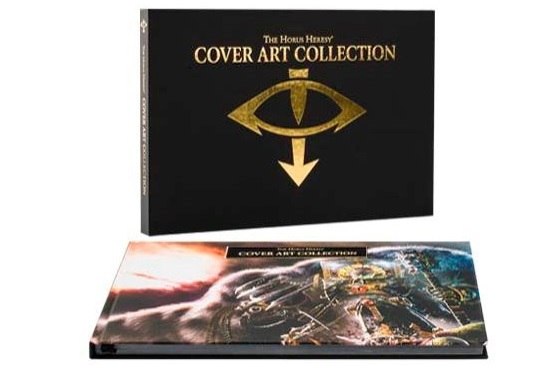 From the ashes of the Great Crusade, treachery was born. Always first among the superhuman primarchs, the newly dubbed Warmaster Horus turned his back upon the Emperor and embraced the dark powers of Chaos. With fully half the military might of the fledgling Imperium at his command, he set his sights upon Holy Terra and waged a war that would divide the galaxy forever…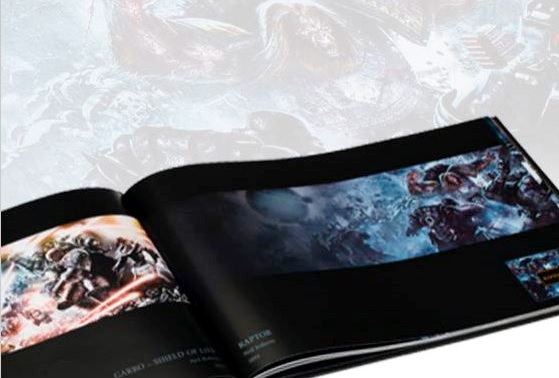 The Horus Heresy Cover Art Collection captures this iconic tale of war and betrayal in unprecedented splendour, with more than 75 covers presented in a sequence which charts the narrative from its origins to its climax.

It's a showcase of Neil Roberts' fantastic artwork for the Horus Heresy series, allowing you to experience every detail of these stunning pieces as never before.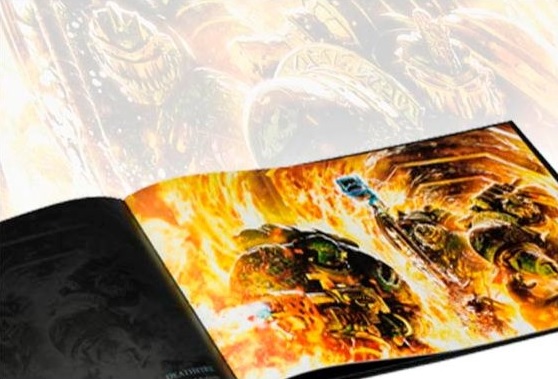 This deluxe, oversized coffee table book is presented in landscape format, with full-page artwork so you can see every detail of the tremendous artwork across each of the glossy pages. It displays each image in two ways: as a full piece of art so you can view it as the artist originally intended, and as it was originally presented on the cover of each book or CD. The book itself is a sturdy hardback with a soft-touch matte cover with gold foiling. This continues onto the slipcase, which is also soft touch and matte-black with gold foil title and iconography. This edition is strictly limited to 1,000 copies worldwide, and is only available right here on blacklibrary.com.
If you're looking for a gift for the Horus Heresy fan in your life or if you just want to spruce up your coffee table with some "Grim-Dark" then The Horus Heresy Cover Art Collection is perfect for you! I really like they way Black Library presents the covers in chronological order – that's a nice touch. This would be an amazing visual reference and guide to flip through. It may be on pre-order til January 23rd, but it's selling out quick…
Black Library: Keeping the Heresy Classy since '06.