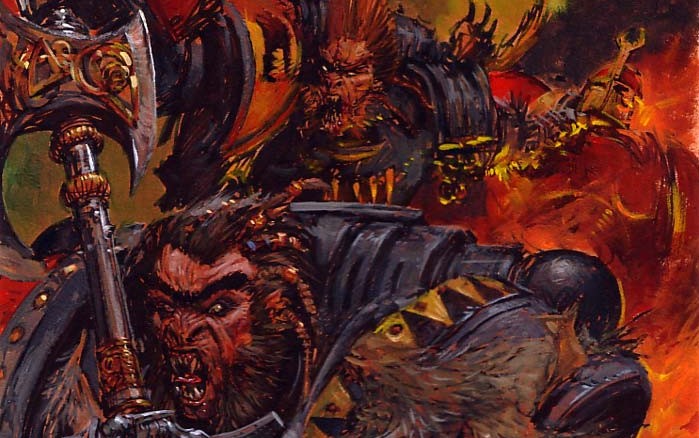 Checkout the latest Space Wolf WULFEN news and pics that broke this weekend! The return to the Grimdark is just around the corner!
Ok Space wolves fans – boy was this a busy weekend.  Let's catch you up.
Wulfen Miniatures!!!
via John Seng on Spikey Bits Hobbies and Warseer 1-23-2016
Now take a closer look at this cover: It looks to be issue 106, and dated February 6th, which is two weeks from now.  That is also the day of the now annual Horus Heresy weekender at Warhammer World. I feel like the questions we can take away from just seeing this cover are:
Will there be a Space Wolves release between now or then, or just filler Age of Sigmar?
Is GW saving them to debut at the same time as Warhammer World?
Since the Space Wolves are pretty much getting a new kit, with what appears to be Wulfen(?), then are we looking at a a full multi week release OR just a one kit and perhaps a 7th Edition codex update?
The Teaser
And the final confirmation from WD 105 as to the new release:
GW-Fanworld.net's Dark Warrior reports:
From this week's White Dwarf 105:

In the Original German:

"Nach 10.000 Jahren kehren die verlorenen Brüder zurück."

Translated into English:

Teaser: "After 10,000 years the lost brothers return."
Click for full History and background of the legendary 13th Company.
~What do you think of the new minis?