Tabletop Spotlight: Carcassonne: Over Hill & Dale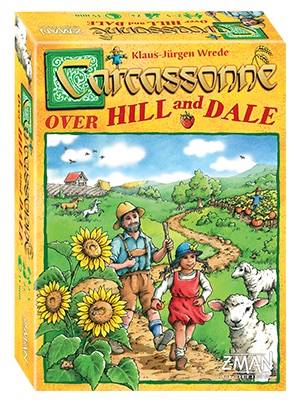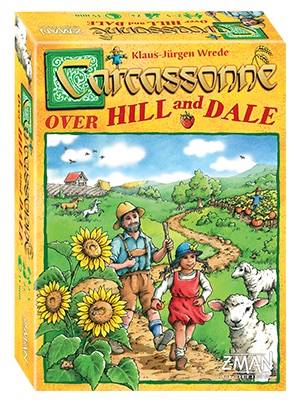 The Tabletop Spotlight is on Carcassonne: Over Hill & Dale from Zman Games! Come checkout a classic with an agricultural twist!
Hey BoLS Readers, we've got another Tabletop Spotlight with our friends from Dragon's Lair Comics & Fantasy. This time we take a look at the latest iteration of a long-time hit board game Carcassonne. Zman Games has added some cool new features to update the classic to have an agriculture theme. Come take a look:
If you're not familiar with Carcassonne – it's an international hit. The first edition was released back in 2000 and it's had a TON of expansions and updates since then. It's even got a digital edition on the Xbox Marketplace. So it's a fairly well known and respected franchise – that said, this version is great because it's a stand-alone product. What do I mean? With all those expansions and follow-up boxes it can be a little confusing if you want to jump all-in. But this version goes back to those simple roots. Plus, it's a good theme and the tweaked game play mechanics that really adds some "freshness" to this franchise.
The art and style are playful and kid friendly. This game is designed for ages 7 and up – but don't think that it's easy or simple to win. Oh no – this game can get competitive QUICK. This game even had an international tournament scene. So if you think this colorful box with a funny name is just a "kids game" you are sorely mistaken. Sure you can play with your family on game night…but bust it out when your friends get together, explain how the game works, and watch your friends go at it when someone "steals" a plot of land they were going to use. Good times.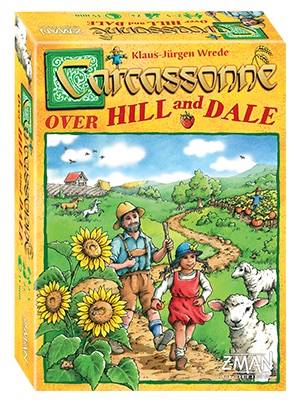 They say agriculture is the most noble employment of man and Carcassonne: Over Hill and Dale wanted to offer players the gratifying feeling of providing for the people.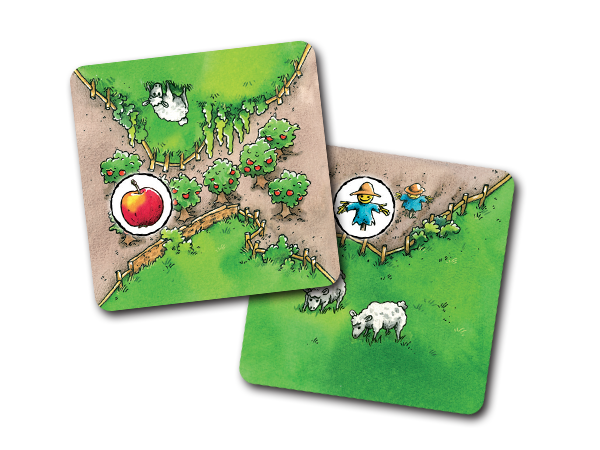 In this new game, towns and castles make room for fields of fruits and vegetables.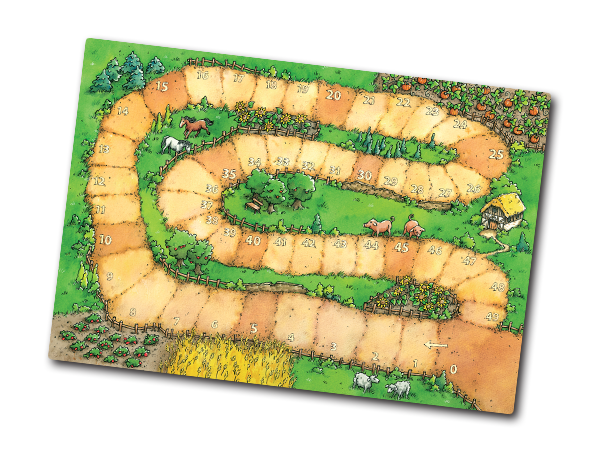 Collect them all, build stables to house animals, and walk down a hill to make even more points!

Subscribe to our newsletter!

Get Tabletop, RPG & Pop Culture news delivered directly to your inbox.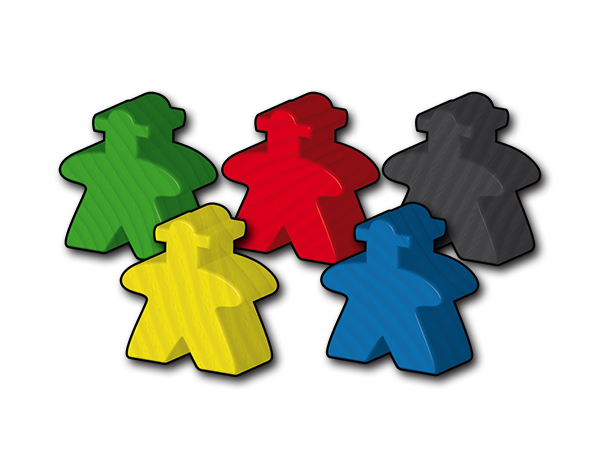 The Meeples have farmer hats!
Content
73 Land tiles
33 Harvest tokens
25 Wooden meeples
10 Wooden stables
5 50/100 Tokens
1 Scoreboard
1 Rulebook
Old McDonald had a farm…
[mepr-active memberships="290601, 290602, 290603, 290604" ifallowed="hide"][/mepr-active]