The latest set of Wulfen rules to hit the internet is doing the rounds.   Now we can see just how deadly they really are:
via Troy Caduff Spikeybits Hobbies (Facebook) 1-28-2016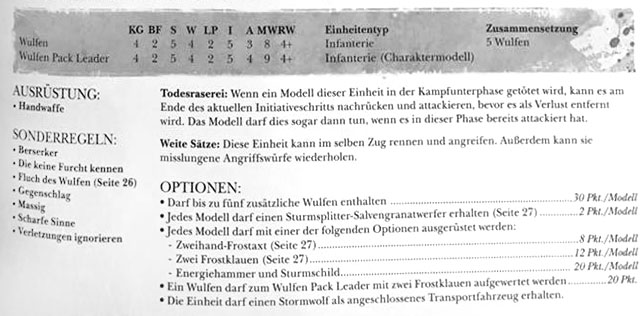 These clock in at 150pts for 5
Here is the previous translation from Anonymous:
~ So that settles it – they are S:5.  Better than terminators?