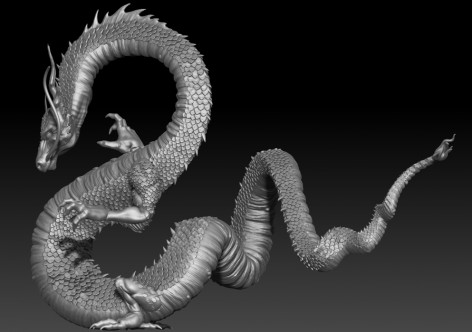 Wyrd Games shows off the Shadow Emissary – He's tipping the "Scales" in your Crew's favor!
The Shadow Emissary is available for the Ten Thunders and offers up some unique customization options based on the Master. But to me – this is just an awesomely well done sculpt of an Asian-inspired Dragon. I really love the "flow" this model has and the attention to detail with the scales and belly…details. It's also a creative way to have it's body fit on the base – the rear-view really showcases the tail curling back-in on the model…nice touch!
via Wyrd Games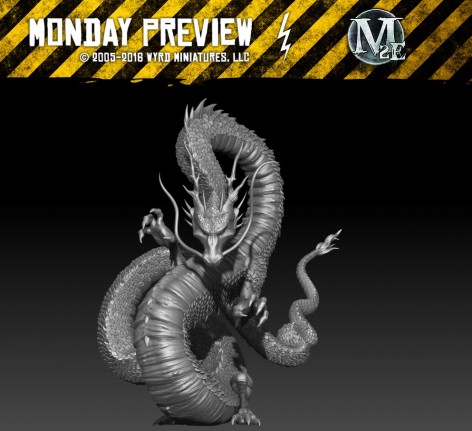 This week's Monday Preview is a look at the mighty Shadow Emissary! This Ten Thunders Enforcer is a powerful addition to Ten Thunders crews. Like the other Emissaries, he has an Upgrade to go with every Master, allowing you some special customization to fit in your crews. He brings power and utility to the tabletop, and comes in at 10 Soulstones.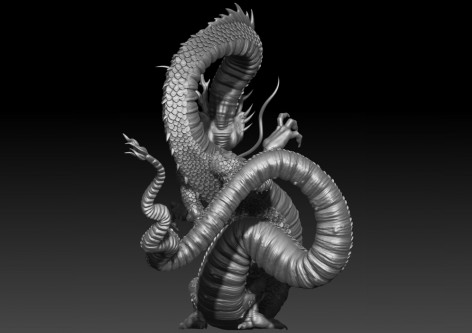 Come on over to our forum to discuss this Preview!
Wyrd just keeps cranking out great, characterful kits. This is another one I think they did an awesome job on. It's also making me want to order Chinese Take-out…But maybe that's because it's lunch time.
The Shadow (Emissary) knows…