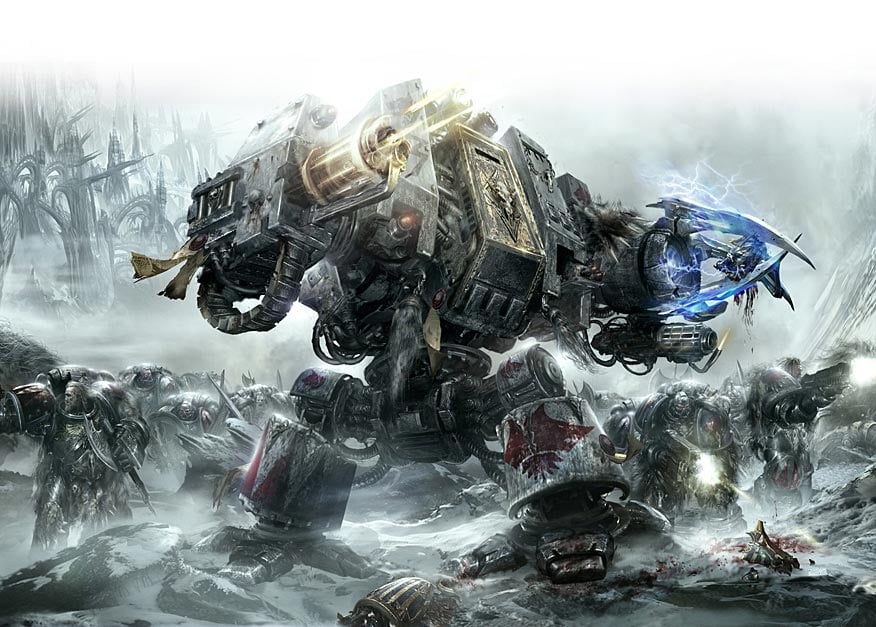 The Fang is under attack from the forces of Tzeentch – and the Space Wolves turn to a hero of old to save the day!
via Captain Citadel 2-4-2016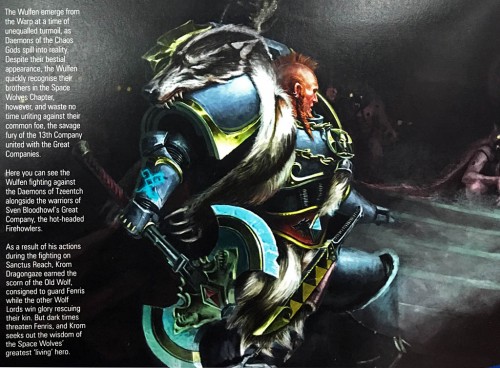 Krom's back!  Remember him from Stormclaw?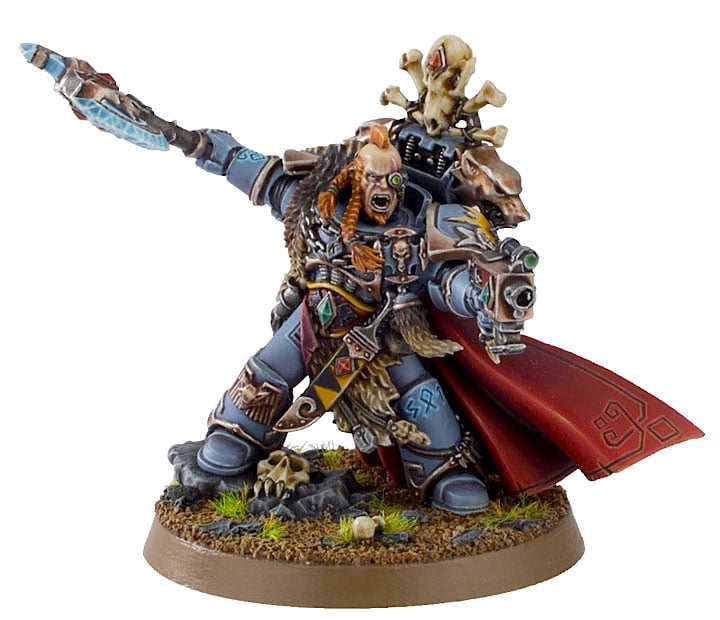 We know the Curse of the Wulfen involves the Space Wolves fighting their way to link up with the lost 13th Company – in the midst of Daemonic incursions across the Imperium. But the latest images point to a dire attack on Fenris by the forces of Tzeentch and Krom Dragongaze (the limited edition mini releases with the Stormclaw campaign) being left behind to guard The Fang.  Things get so bad, Krom decides to consult with the chapter's "greatest 'living' hero.  I think it is Bjorn-time!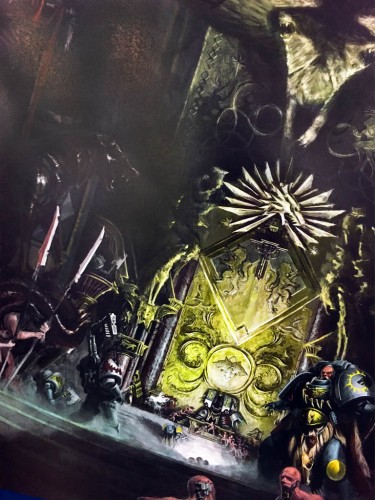 Behind those doors are BAD BAD THINGS – if you are chaos daemons…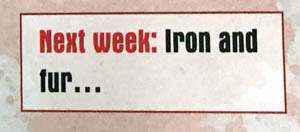 Hmmm, sounds like Bjorn is coming to play next week…
Summing Up:
We have the earlier teaser for Ulrik the Slayer
We have info on Bjorn being consulted.
Krom Dragongaze is prominantly featured in text and artwork – I would bet that his miniature is coming back into production, just like we saw with Shield of Baal's Blood Angels Captain was re-released during the Tau campaign series.
Go look, more pics
~This campaign is shaping up to be awesome – I can't wait!