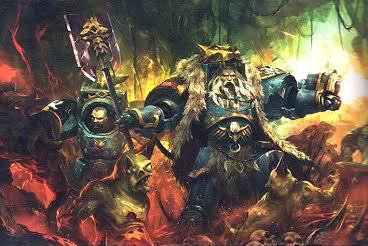 The Wulfen are appearing all over the Imperium. But as they hunt, so are they hunted by mankind's most potent defenders!
Ok, Curse of the Wulfen is coming this Saturday and we have already seen a sliver of the rules.  But now we get a glimpse of the plot and it sounds AWESOME:
Wulfen are appearing all over the Imperium
Where they appear, so do Daemonic Incursions, linked in some unknown manner.
Logan Grimnar sallies forth from Fenris at the head of acampaign to reunite with the lost brethrin.
But the Wulfen are in turn hunted by the GREY KNIGHTS and DARK ANGELS
The Alpha Legion are mixed into the whole thing as well.
SIGN ME UP FOR THAT!
images Via Scanner 2-2-2016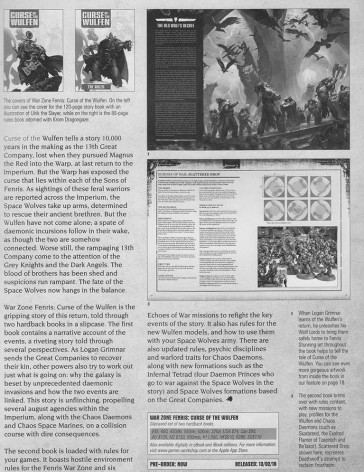 Read that plot synopsis!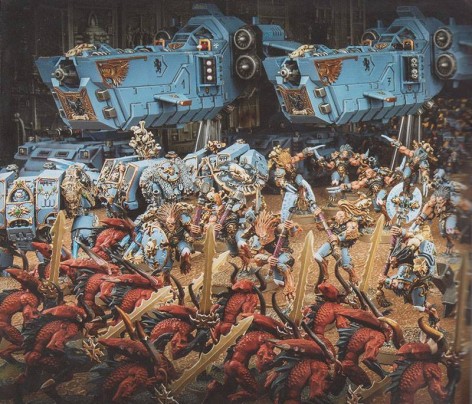 My what LARGE bases you Wulfen have – the better to charge you with!
Go look, more pics!
So let's place some bets, who's dying in this one?