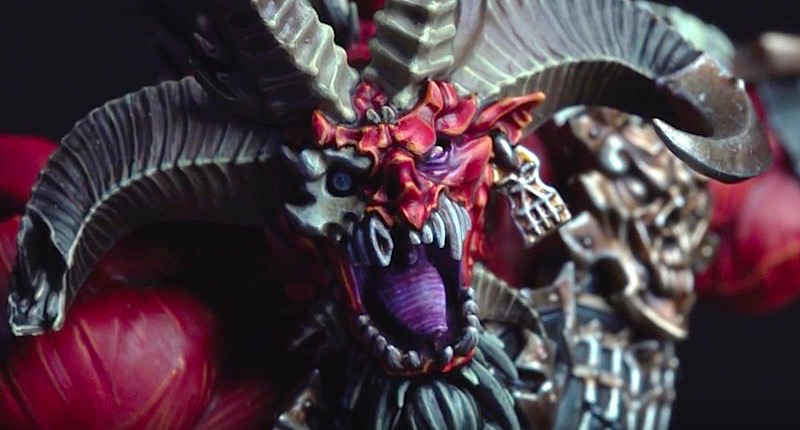 Get in here Chaos Daemons lovers – you need to see the newest "decurion" to hit the tabletop – The Daemonic Incursion!
via Captain Citadel 2-10-2016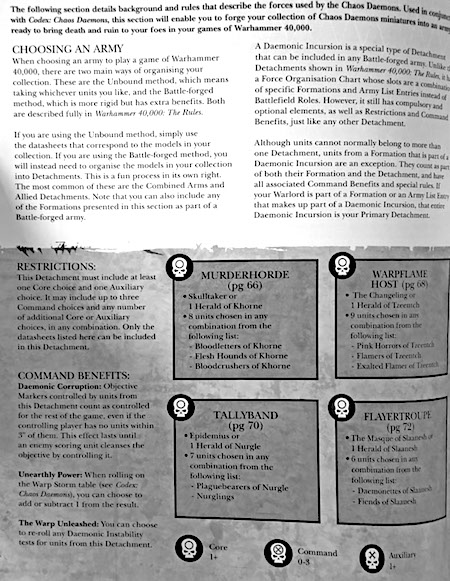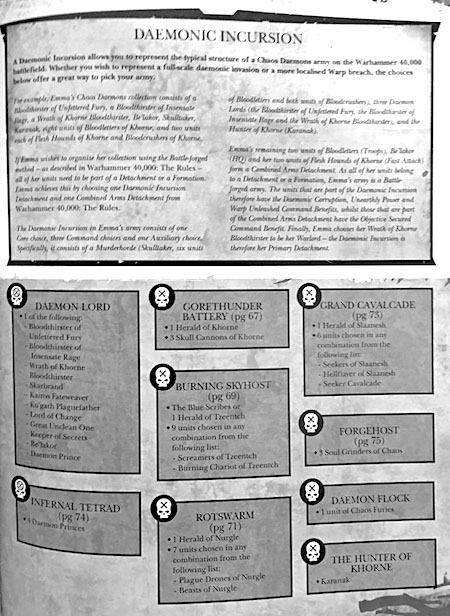 UNHOLY MOLY!!
Are we reading that right!
Daemonic Corruption means once Daemonic units claim an objective it counts as claimed until an opposing scoring unit secures it themselves.  So the Chaos Daemon player can move units away at will and still counts as controlling them!
Unearthly Power allows modifying the Warpstorm table rolls by +-1, making the very good effects much more common and the terrible ones much rarer. Get ready for the Warp to never be calm, and a lot more free summoned units and possessed models!
The Warp Unleashed allows rerolls on instability tests, making those oh so unfortunate "oops" moments go away most of the time.
Unit wise all the usual suspects from the Chaos Daemons book are in here along with Skarbrand and the whole Bloodthirster family tree.
Go Look – More stuff!
~And you all thought Chaos Daemons were mean NOW… All bow before the Primordial Annihilator!