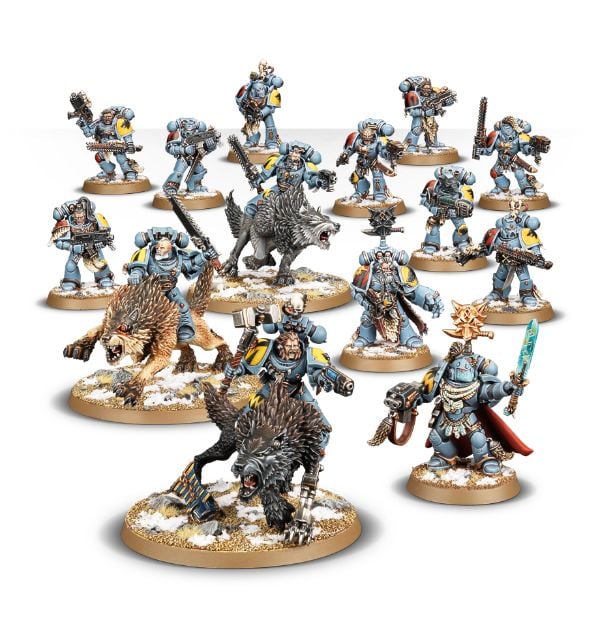 Games Workshop has a pair of videos showing off their tips and tricks for painting Space Wolves like the studio – Come Watch and Learn!
Duncan is back from Games Workshop with another pair of their really great painting tutorials. This time he has the Space Wolves in his sights and much like the Dark Angels, he's dropping Knowledge Bombs on the Sons of Russ!
How to Paint a Grey Hunter
In this video, Duncan will show you how to paint a Space Wolves Grey Hunter from start to finish.
How to Paint a Thunderwolf
In this video Duncan will show you how to paint a Thunderwolf focussing mainly on the pelt.
Now these videos were published back in 2014 – but that doesn't make them any less relevant. With the release of the new Wulfen Kits, re-learning to paint the armor and fur is a big deal. I know I could used a refresher especially on fur. Plus there are a lot of new players that are picking up that Start Collecting: Space Wolves kit or starting a new army so these videos can be really helpful!
As always these videos are well done tutorials that cover a wide array of painting tips and techniques used by the GW Studio to paint the models. Plus Duncan makes it look so stinkin' easy! So go check them out – you might learn something new!
I tried to make a Duncan drinking game using "palette, water and paint" as the key words. I think it worked a little too well.