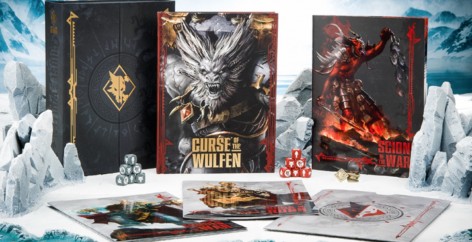 Curse of the Wulfen and the Daemon Collection are leaks running WILD this weekend – Come see all the latest!
We already covered the first chunk of rumors last night. But this is a consolidated list of NEW rumors/rules leaks. Note: Edited for Clarity (bolds) and consolidated for ease of reference. Keep in mind, if you haven't seen it direct from GW, bring the salt – standard rumor caveats apply!
New Rumors/Rules Leak:
via Iuchiban, Dakkadakka 2-6-2016
Space Wolves

Iron Priests are 75 Points

BONUS (ONE REAL GOOD FORMATION)
The Ironwolves formation:
1 Wolf Lord or Battle leader.
0-1 Wolf Guard or Termintors
2-3 Blood Claws
2-4 Grey Hunters Land Speeders
1-2 Long Fangs
0-1 Wolf Scouts
0-2 Lone Wolfs

Restrictions: The formation have to include enough dedicated transport to embark all non-vehicle model.

Special Rules:
Units of of this detachment may disembark from transport moving up to 12″
Vehicles may move additional 6″ when moving flat out.-
Vehicles of this formation may get all upgrades they want for free (weapons and wargear)

Scouts do not appear in the book, so they remain 100% the same.

Predators, Whirwinds and Vindicators get same treatment as space marine codex.

Dreadnoughts do not appear. So they dont have 4 attacks.

No new Relics for Wolves.

They can mount a TW for 50 points.

Another Legendary Greatpack:

– THE FIREHOWLERS
1 Wolf Lord or Battale Leader
1 Wolf Guard
2-4 Skyclaws or Swiftclaws
2-4 Grey Hunters, Landspeeders
0-1 Long Fangs
0-1 Scouts
0-2 Lone Wolves

Restrictions: Wolf Lord, Battle Leader and Wolf Guard have to purchase a jump pack or a bike.

Special rules:
Reroll failed charge distances
If an enemiy unit wants to overwatch has to pass L test. Fear when charging
If roll to charge is 10 or more, the unit get Furious charge

THE DRAKESLAYERS
1 Krom or Battle Leader
1-2 Wolf Guard, Terminators
2-3 Blood Claws
2-4 Grey Hunters, Land Speeders
1-2 Long Fangs
0-1 Scouts
0-2 Lone Wolfes

Restrictions: None

Special Rules:
Monster hunter, Stubborn
Characters in this formation have preferred enemy (Characters). If one unit charges successfully, rest of the formation reroll charge distances this turn.
If the formation includes Krom, formation units get Furious charge

Daemons of Chaos

Nurgle Artifacts:

Grotti, the nurgling (40 points): -1T to all non-Daemon of Nurgle model at 6″

Corruption (25 points): Combat, wounds automatically, always get a glancing hit if roll to penétrate

Putrefaction horn of Nurgle (35 points): At the end of the combat phase, créate a Plaguebearer for every model killed by the Bearer of the horn.

Epidemy (20 points): +1S, Combat, Specialist, Every time a model is killed with this weapon, unit must take a T test. If failed, the unit suffters a wound (no armour or cover saves allowed)

Bell of the end of the world (30 points): Instrument of Chaos. All enemy units get -1L

Death head of Duque Olaks (15 points): One use only. 12″, S1, AP4, Assault 1, Poisoned 2+, 5″ blast
via Games Workshop Youtube Video, transcribed by XT-1984, dakkadakka 2-6-2016
Khorne
1 Herald
8 units of either Bloodletters, Bloodcrushers or Fleshhounds

All units gain +1 attack while within 6″ of one another.

All units benefit from the Heralds loci if they are within 12″ of him.

Another formation:
3 Skull Cannons, squadron, may fire as one with an Apocolyptic Blast with AP3 and still Ignores cover, ouch.

Tzeentch
Herald
9 units of either Pink Horrors, Flamers or Exalted Flamers.

+1 Strength to all Warpflame attacks.

All units within 12″ of the Herald benefit from his Loci.

Another formation:
1 Herald
9 units of either Screamers of Tzeentch or Burning Chariots

Chariots can do Slash attacks, inflicting D6 str 5 ap 4 hits on a unit they move over. Screamers get +1 hit.

All units within 12″ of the Herald gain his Loci.

Nurgle
1 Herald
7 units of either Plaguebearers or Nurglings.

Enemies may not fire overwatch at units from this formation.

All units gain the Heralds Loci while within 12″.

Another formation:
1 Herald
7 units of either Plague Drones or Beasts

All units gain Hammer of Wrath with poison 4+

1 unit within 12″ of the herald may take a leadership test if they pass they can reroll failed charges and gain +3 attacks. If failed they must attempt to charge the nearest enemy.

Slaanesh

1 Herald
6 units of either Fiends of Slaanesh or Daemonettes.

Any enemy units in combat suffer -1 WS and -1I

All units within 12″ of the herald benefit from its loci.

Another formation:
1 Herald
6 units from either Seekers, Hellflayer, Seeker Calvacade.

All units move 6″ when running or moving flat out.
via Games Workshop 2-5-2016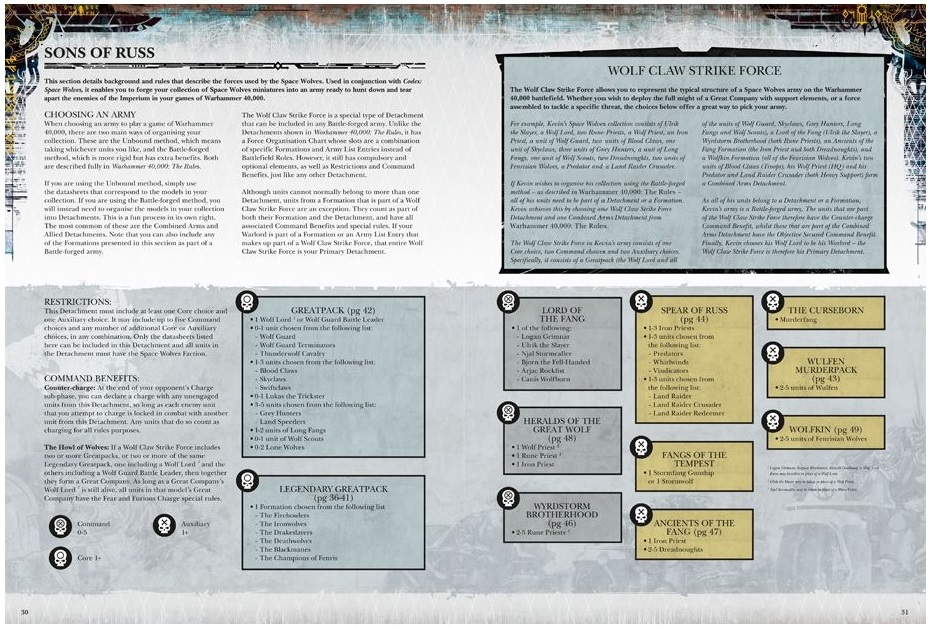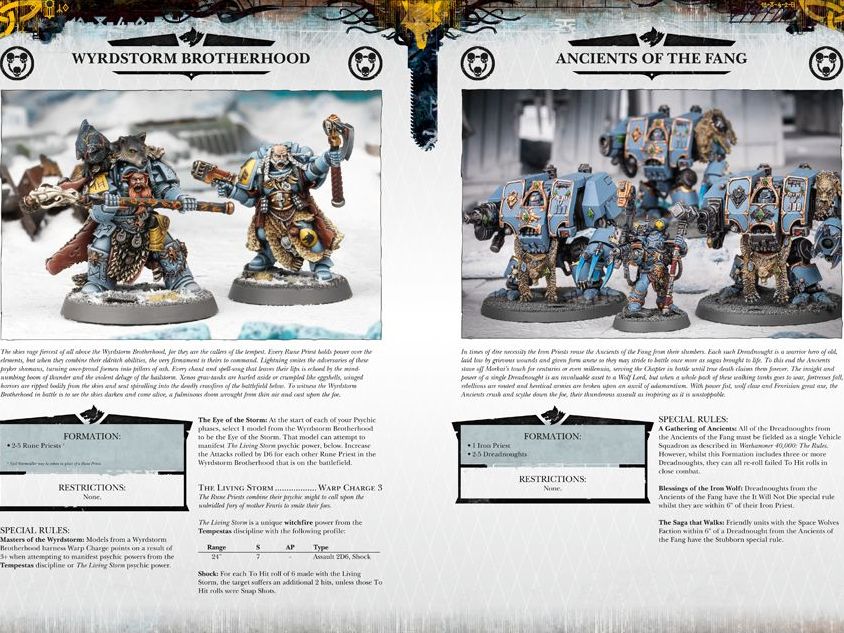 That's a LOT of pain heading to the tabletop! Are you READY!?