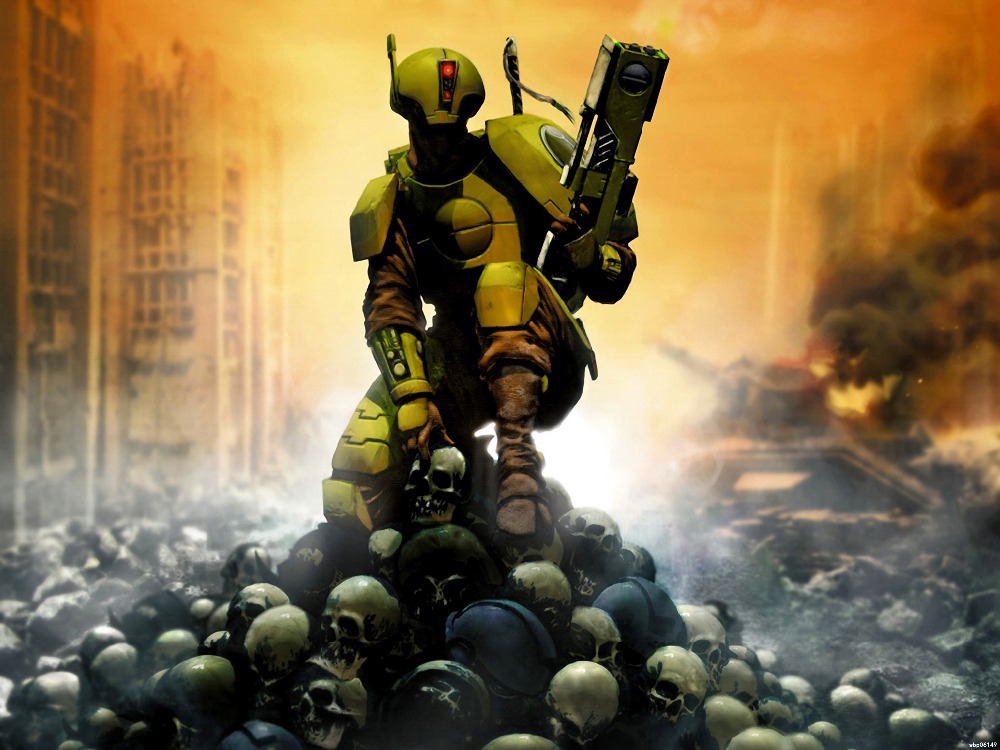 Come take a look at the upcoming Tau Product releases.  EXTRA BONUS – you can read these in English!
We have three Tau products arriving this weekend.  Let's take these in turn:
Tau Empire Coalition Command

$60

Ork Transfer Sheet

$20

Tau Transfer Sheet

$20
images via scanner 2-16-2016
Farsight Enclaves

$33
We get an 80 page re-release of the Farsight Enclaves Supplemental codex in softcover.  This one is essentially a standalone compilation of the Farsight rules and formations from the Mont'ka campaign book.  So if you skipped that and love O'Shovah, pick up this budget edition.

Tau Empire Coalition Command
$60
A quick and easy combo box for all your Tau commander needs.  You get the new Commander and the plastic Etherial previously released in the fall. There is no word on accompanying rules or a formation for this, but that does seem to be the way of these boxes from GW these days.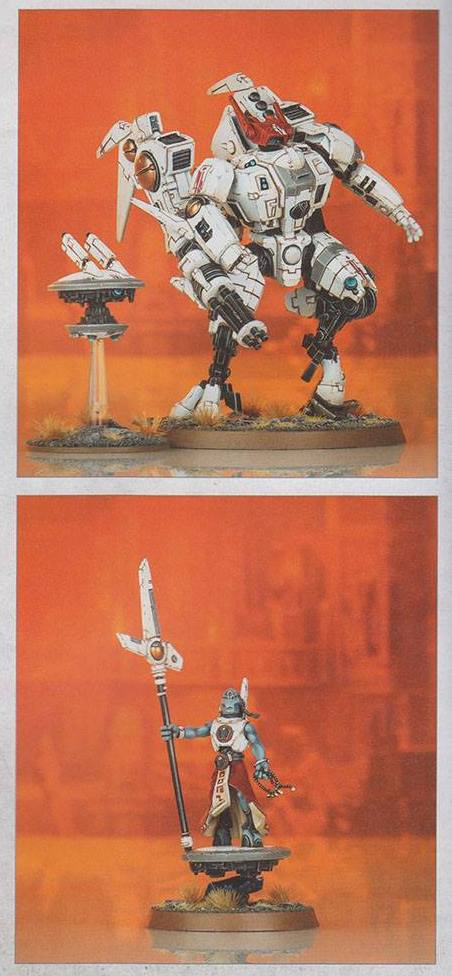 Farsight Enclaves Decals 
$20
Everyone loves decals.  This sheet gives you over 1000 decals made especially for the Farsight Enclsves.  I hope you like painting red – and don't give a crap what the Ethereals think!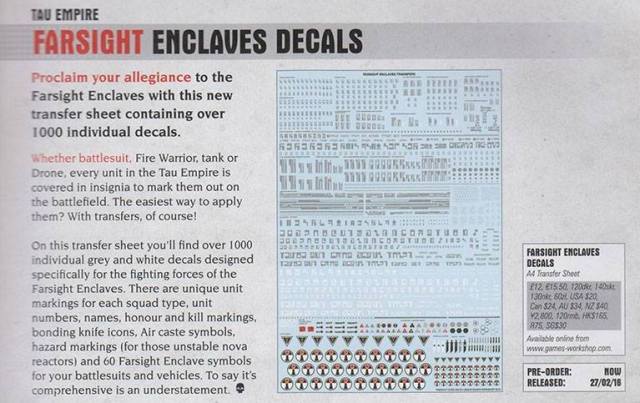 Go look, there's much more.
~Greenskins coming up next…