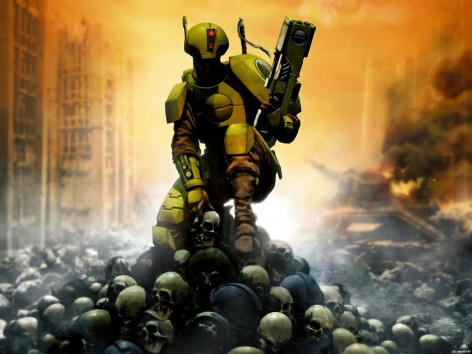 Get ready for a surprise – That unexpected "Xenos Coalition" has been spotted and they are going to have some "Face-Rippa" problems!
Remember the Teaser from last week?
image via Scanner 2-7-2016 

"Tactical Supremacy, A Xenos Coalition and Krom's Nemesis…"
That left a lot of folks wondering what that would be. And also if this would have anything to do with the current storyline of Space Wolves vs Demons. Looks like we got our Answer!
via Scanner 2-15-2016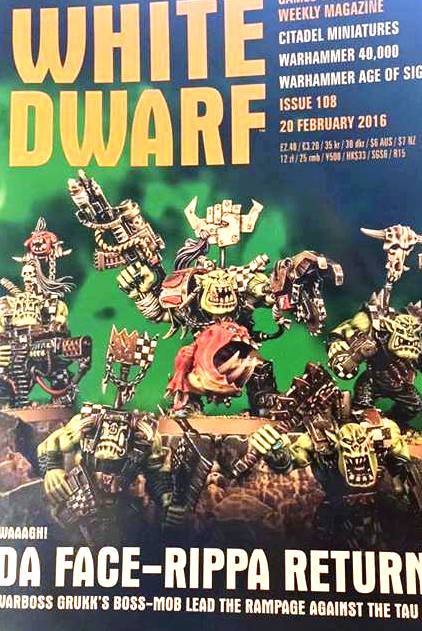 It's Warboss Grukk and he's BACK with some friends to bring the WAAAGH!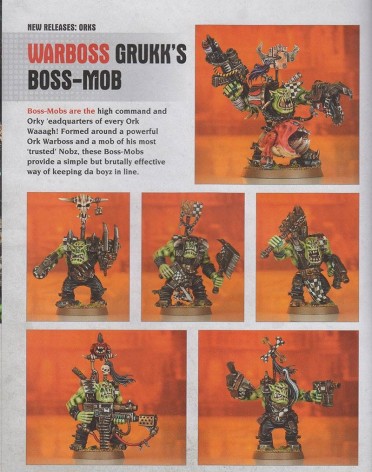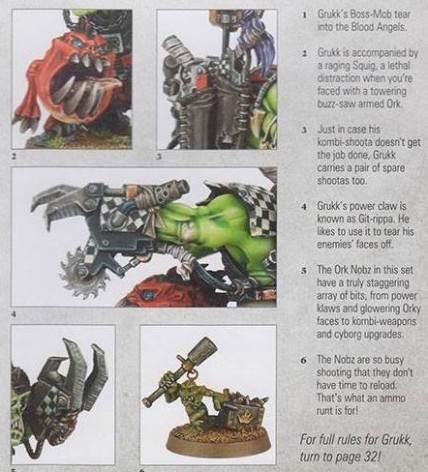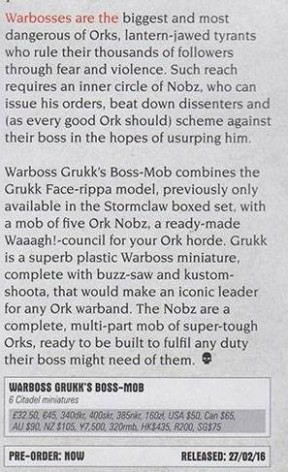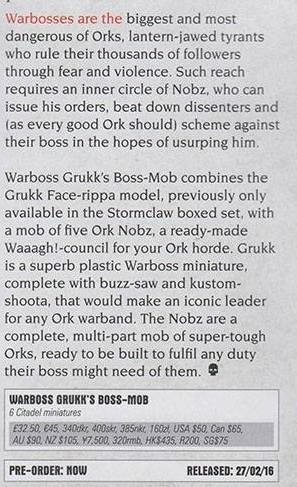 …And TAU!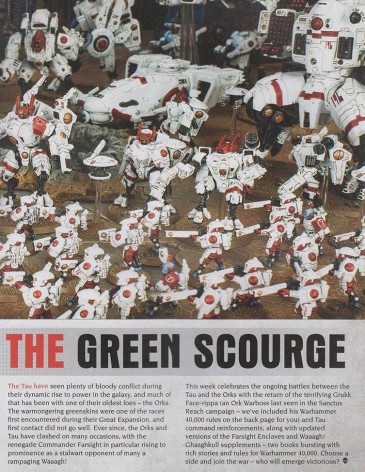 That's right: Grukk's Rules, Tau command Reienforcements and updates for the Farsight Enclaves and Waaagh! Ghazghkull supplements! It appears that the Orks and Tau's long history of conflict is going to continue in the next White Dwarf Issue. It's exciting times for Ork players out there. Just the hint of some rules updates is great news. Hopefully this is a major facelift for that Codex and Supplement. At least some great new formations…Anything to see those greenskin players get excited!
While I'm not sure the Tau really need any "new" updates it's nice to see GW actually supporting an army after a major release like the Tau just got. Maybe this will be minor tweaks and changes…like a hotfix or a "1.1" patch/update that a PC game will get after launch just to iron out some overlooked bugs. Then again, maybe it will be a lot more!
What do you think? It's gonna be Green vs Blue – which side are you on?
Grukk's back…and it looks like he's got his sights set on the Tau! 'Ere Comes the WAAAGH!!!