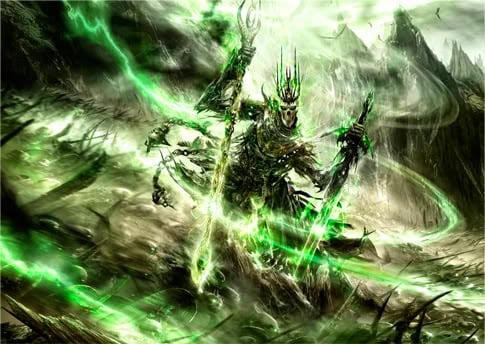 Come see the new release for the Age of Sigmar,  Grand Alliance DEATH!  Nagash is coming for you this Valentines Day, check it out!
images via Scanner 2-8-2016
We knew all four Age of Sigmar Grand Alliance books were coming, but I didn't expect Death to show up so fast.  Take a look at what's coming this week:
Grand Alliance: Death

$16.50
Softcover, 88 pages
8 sub-factions, 35 warscrolls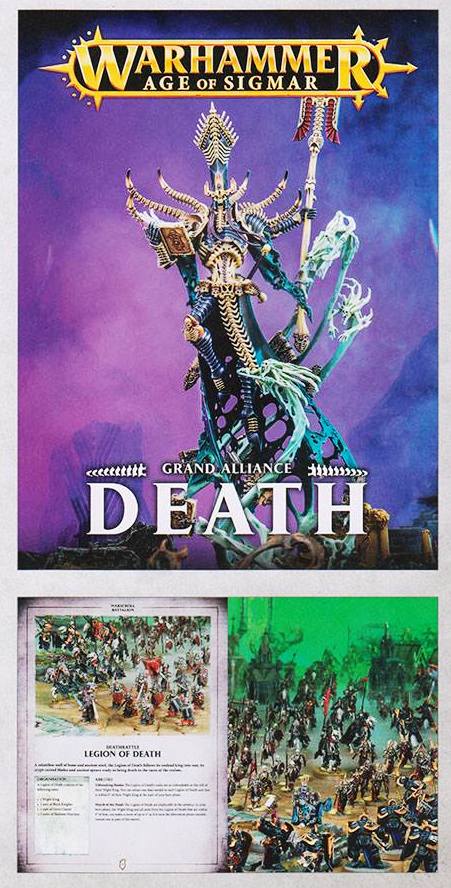 SUPER DEATH POPE-HAT!

Now THAT is a low, low price!
So a couple of points.  This book is much smaller and cheaper than the 300 page, 21-faction, 158 warscroll Grand Alliance: Chaos tome.  Still it is nice to see GW putting out an Age of Sigmar book for $16.50, so low I can't remember the last time I saw a GW rulebook that cheap.  Secondly, note that we are getting 40K stuff next week, so GW has decided to shoehorn in Grand Alliance DEATH into a "40K week" rather than make it a standalone release in the schedule. Interesting…
~ What do you all think of the price and scheduling?