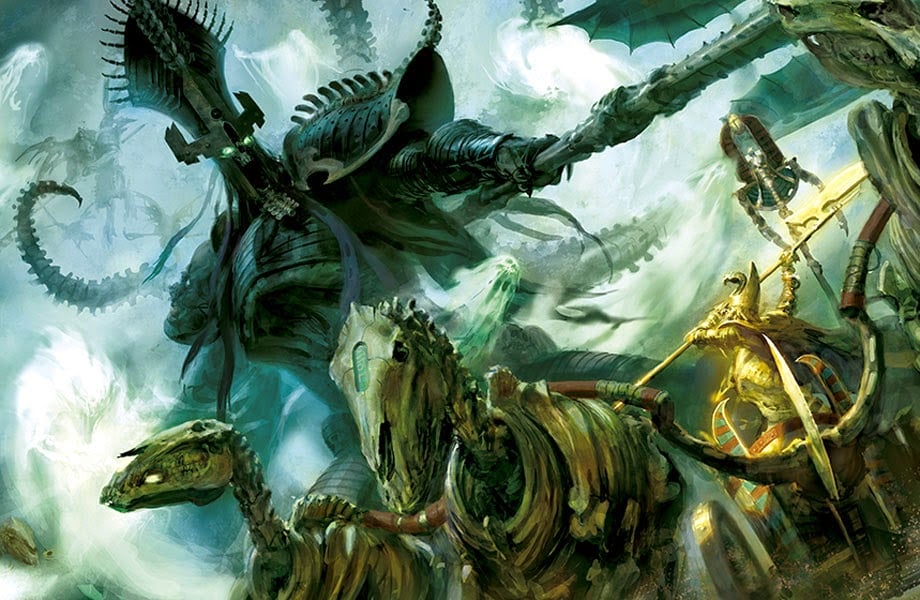 There's another round of images of the deathless forces of Nagash.  Come see what's hitting the 7 Realms this weekend!
Today we get a rundown of each of the Grand Alliance DEATH subfactions and what each consists of.
images via miniwars.eu and imgur 2-9-2016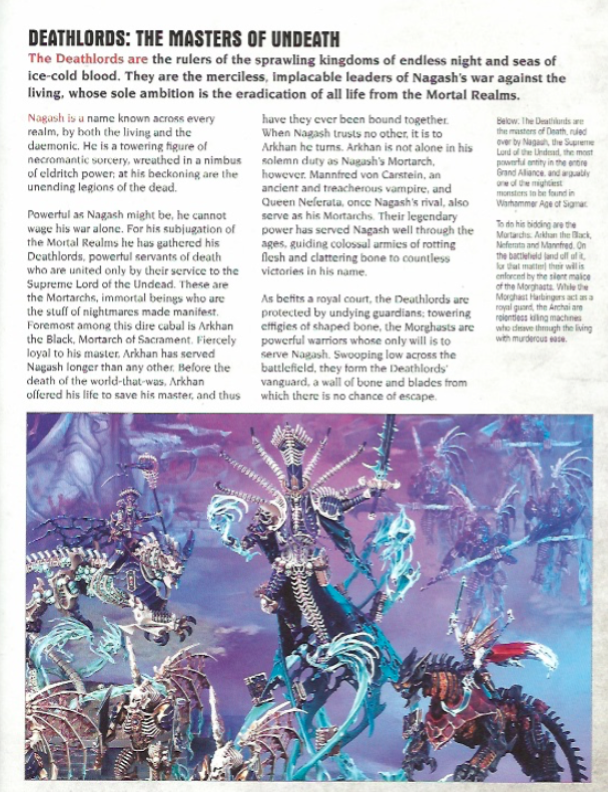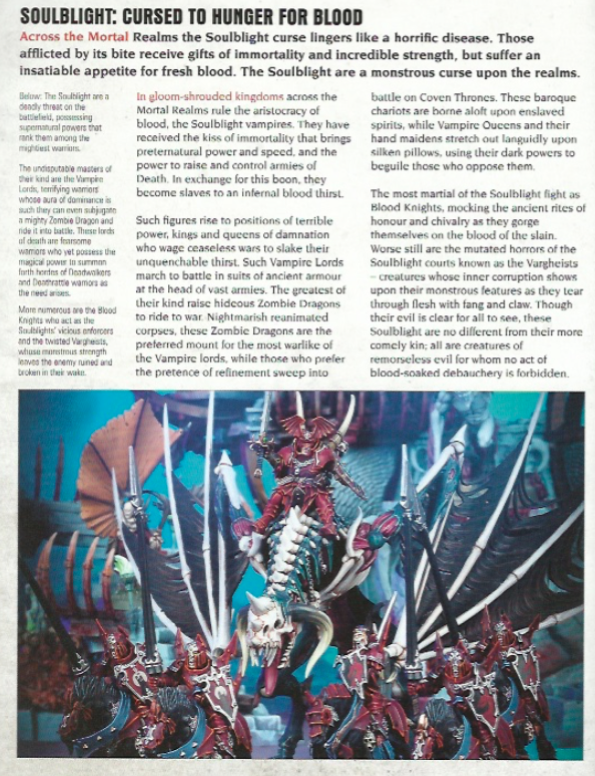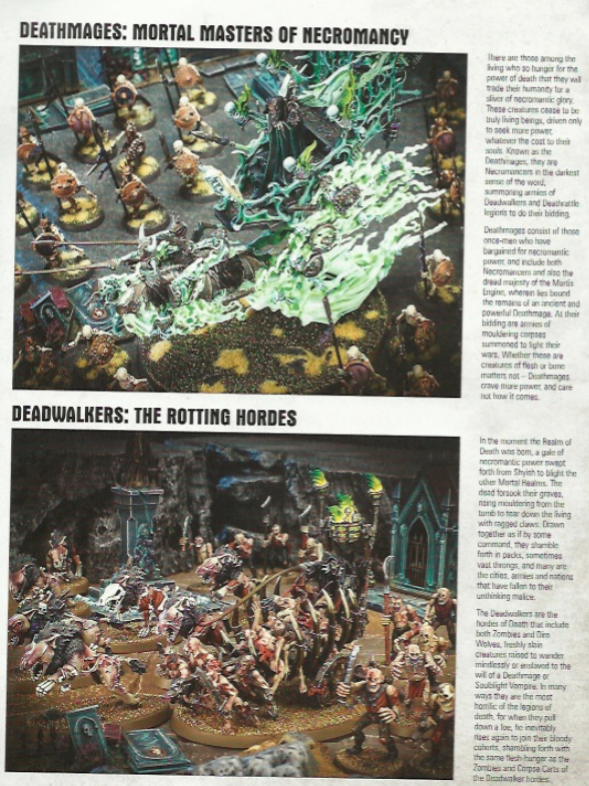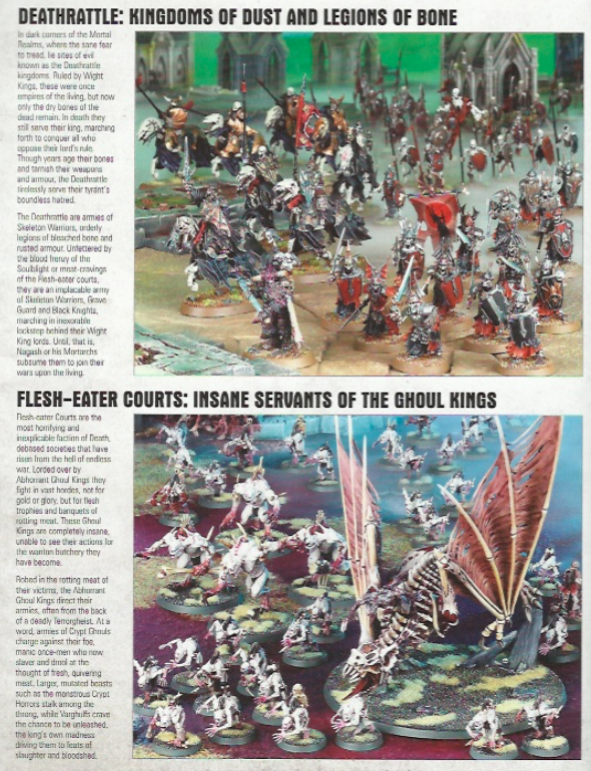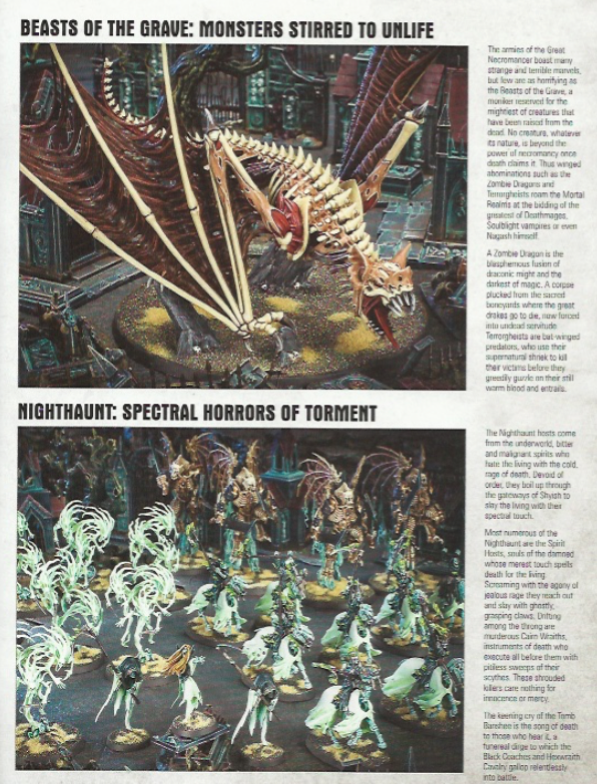 Death Sub-factions:
Deathlords : Lords of the Undead
Soulblight : Vampires
Deathmages : Mortal Necromancers
Deadwalkers : Zombies
DeathRattle : Skeletons
Flesh-eater : Ghouls
Beasts of the Grave : Undead Monsters
Nighthaunt : Spirits
"Tomb-Kings" as we knew them in Warhammer Fantasy are gone…
Go look, more images…
~I still can't believe it's $16.50 MADNESS!