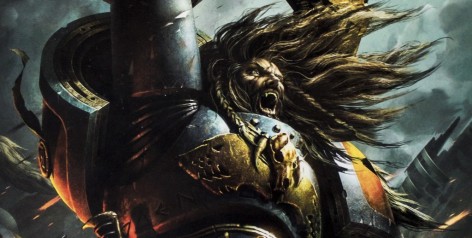 Space Wolves ARE BACK! Checkout these all new formations, rules and more for the Space Wolves in the Curse of the Wulfen supplement!
Via Scanner 2-8-2016
Here's just a taste of the new minis and rules headed your way this week.
Crom looks to be a surprise (re)release this week alongside the Iron Priest and Ulrik (who looks old and wizened now). All of these characters look to be major players in the new Battle For the Fang that's is the climax of the Curse of the Wulfen campaign.  The Iron Priest in particular is a standout – very nice work – and in plastic!
(Click for TONS on the new book)
~ "There are no wolves on Fenris" – Magnus the Red