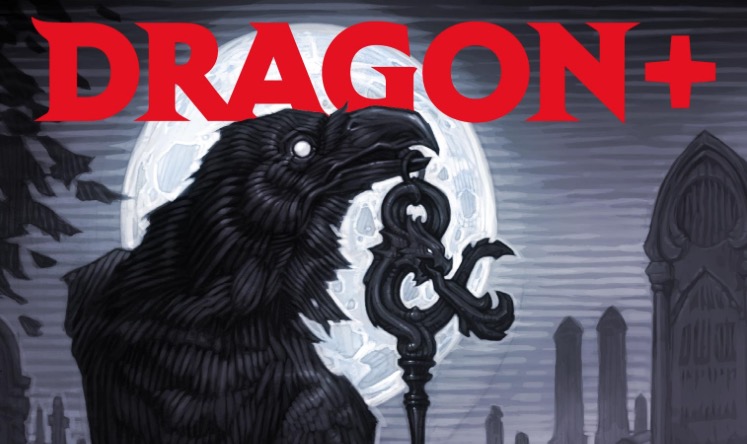 Go grab the latest online Dragon+ issue stuffed to the gills with Curse of Strahd articles and much much more!
Here's your change to dive into the world of Curse of Strahd and Ravenloft.  Step forward adventurers!
Table of Contents includes:
Jim Zub: Butt-Kicking for Comic Goodness
From the Creators: Unraveling Ravenloft
Travel Talk: Volo's Visit to Barovia
Top 6 Warlock Features in SCL
Psionics and the Mystic – Take Two
Finding the Fun: D&D Board Games
Interview: Patrick Rothfuss
Imagining the Am-Persand
Dungeons, Dragons & Disabilities
Ravenloft: Your Indespensable Guide
Tavern Tales
Sage Advice
And even more…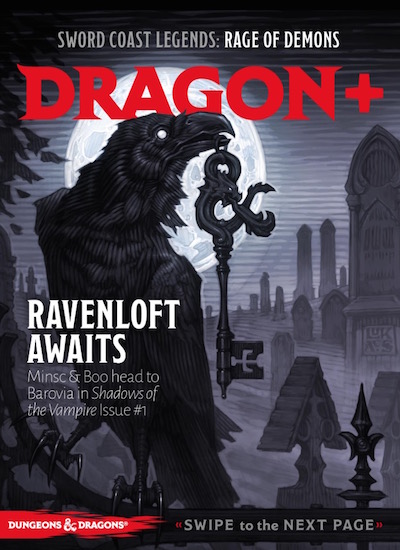 ~Get it while it's hot!