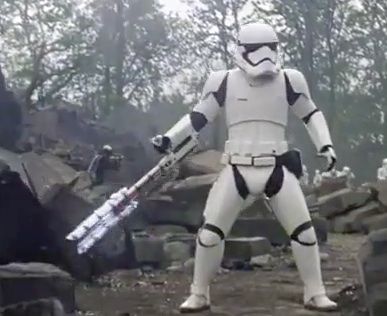 Need a weekend project? Want a cool Star Wars weapon to terrorize your cat with? I've got you covered!
Straight from the pvc weapon's creator JokerDAS –
"TRAITOR!"

If you have seen Star Wars, The Force Awakens, then you know what I am talking about. The enraged shout of the First Order Stormtrooper, FN-2199, as he confronts Finn during the raid at Maz Kanata's.

This is immediately followed by an EPIC fight!

Finn with the lightsaber and FN-2199 with his First Order Riot Baton.

You know you want one! No, not the lightsaber, the riot baton!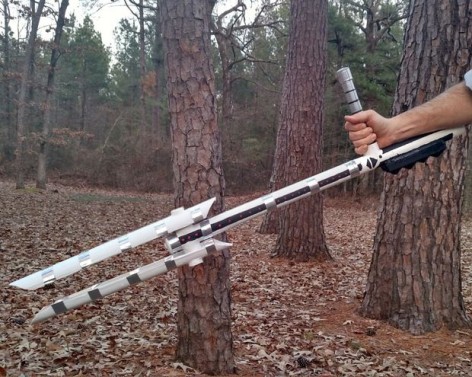 The design uses materials you can pick up at any hardware store: PVC pipe, cardboard tubes, epoxy, paint, and super shiny duct tape.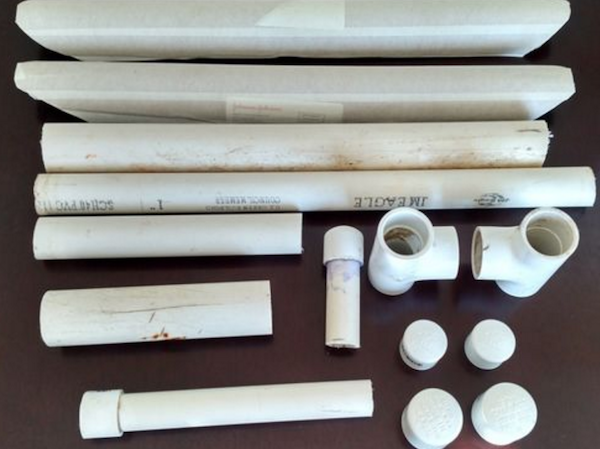 And the instructions are super thorough, so you can't go wrong!

Make your own with his instructions here… and enjoy the bonus Star Wars puns!
If you do build one, share a pic in the comments!