Tabletop Spotlight: Mouse Guard Boxed Set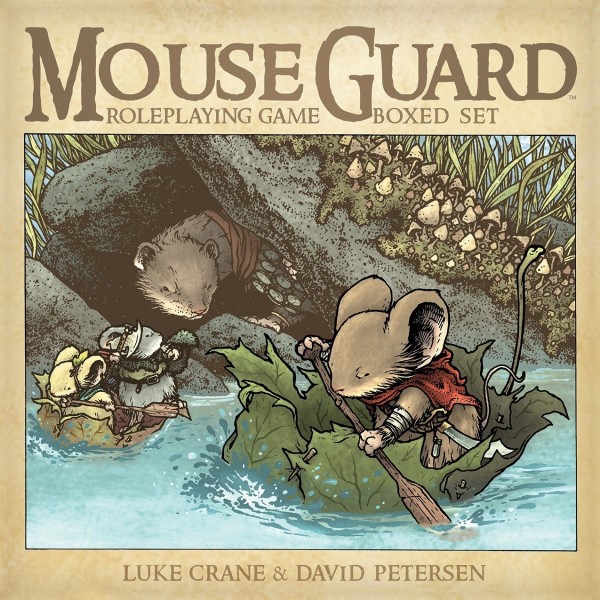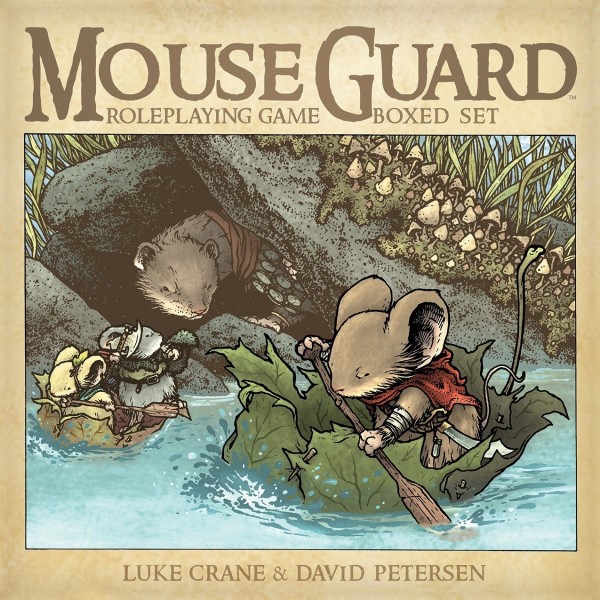 The Tabletop Spotlight is on The Mouse Guard RPG Boxed Set!
Hello again BoLS Readers! When our friends over at Dragon's Lair Comics & Fantasy brought over the HEFTY box set for Mouse Guard I was pretty excited. I had seen the art work by David Petersen before and I loved it so when Michael told me more about Mouse Guard I was hooked…and then we opened up the Box:
Folks, this is one of the only videos I've ever done that got an audible "Wow!" from our trusty camera man. Normally he's better about staying quiet while filming but he was just as shocked as I was when we saw all the STUFF we saw. Basically this is a great value – this box is chalked full of really great stuff! Aside from the whopping 320 page rulebook you get a lot of really great accessories to play the game with. It's got everything you need to play Mouse Guard – I really liked the player decks as well. The custom dice were a nice touch and all the extra character sheets and item cards were a welcome sight!
Mouse Guard is a really great series – if you're unfamiliar with the Mouse Guard universe they have a comic and several series to read. If the art doesn't suck you in the cool world building and stories probably will.  They also have a fairly extensive World Guide online to peruse at your leisure. So Check it out!
via Mouseguard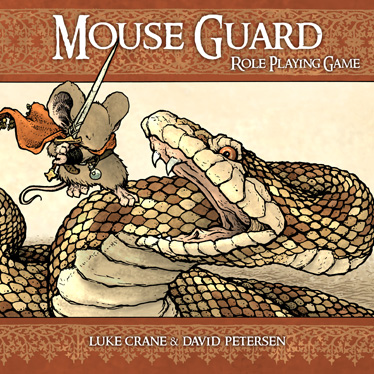 Based on the award-winning Mouse Guard comic book and graphic novel series by David Petersen, this pen-and-paper traditional RPG designed by Luke Crane contains everything players need to know about the world of the Guard including rules for forming patrols and heading up missions into the Territories.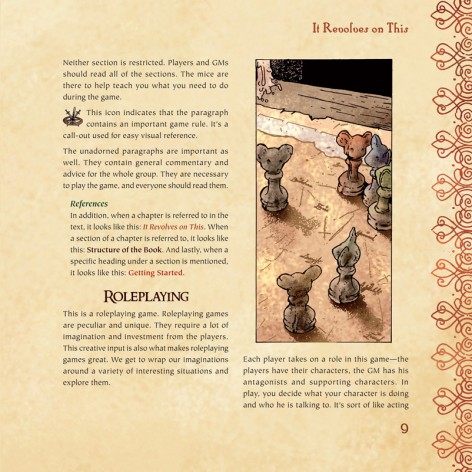 Features artwork and extensive background material from series creator David Petersen.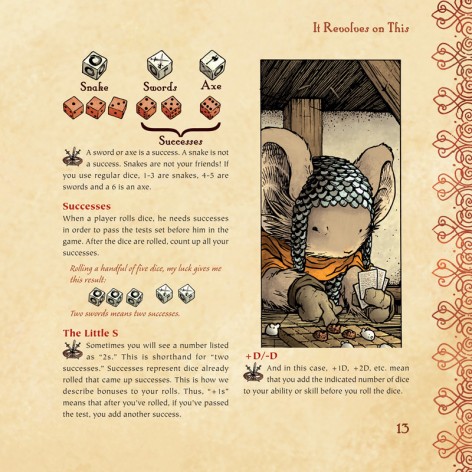 Subscribe to our newsletter!
Get Tabletop, RPG & Pop Culture news delivered directly to your inbox.
The boxed set includes: Softcover Rulebook, 4 decks of player cards, Mouse Guard dice, GM screen, Character sheet & GM sheet pads, a Suplement booklet with new rules & new missions, and a map of the Mouse Guard territories.
It's a great ruleset, the world building is awesome and this box set makes it super easy to get into. Go check out Mouse Guard at your FLGS and get your RPG on!
Mouse Guard – It's a ton of fun, even for Cat People!